The Evolution of the Dot Com
No items found
| December 20, 2011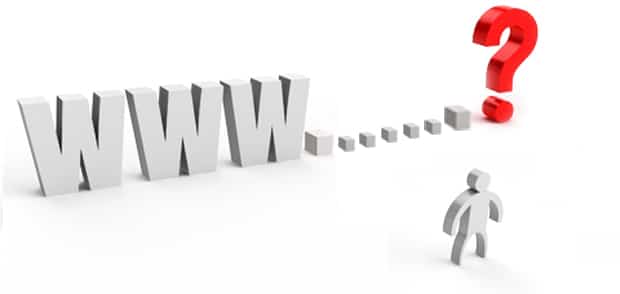 Get ready to use the Internet in a whole new era: the era of custom domains. But let's start at the beginning.
At the birth of the Internet in the 1980s a system of "country codes" was developed to differentiate the Web sites registered in each country from each other. Since then, countries such as Canada, Germany, and Libya have been allowing companies to register domain names within their country (for a fee of course) so that the domain name ends with the country code, such as .ca, .de, or .ly.This has allowed some companies to further customize their domain names with clever endings, giving them that extra little push forward in the crowded world of the Web. Temporary tattoo website Tatt.ly was a good example of this.
In renting domain names from other countries, however, companies are also stuck with a 'cost of doing business.' Restrictions, policies, and regulations of Internet usage differ from country to country, and, like with any off-shore effort, there can even be issues related to the country's stability. This past year, Libya pulled the plug on the .ly domain, leaving hundreds of companies in the dark and offline. Tatt.ly, which previously used Libya's .ly domain, has now become Tattly.com.
For many companies, using another country's code hasn't been worth the effort, or provided the flexibility that they are really after. And so the Internet Corporation for Assigned Names and Numbers (ICANN), the non-profit tasked with monitoring and regulating internet domains and activity, will now be allowing any group to register their own generic top level domain, or gTLD.
"The first seven domain names were introduced in the 1980s: .com, .edu, .gov, .int, .mil, .net, .org," states an article by NPR. It goes on to say, "In the 2000s, more were added by ICANN: .aero, .coop, .museum, .asia, .cat, .jobs, .mobi, .tel, .travel." So while most Americans do not currently know what a gTLD is, according to Fast Company, "that may change come January 12, when ICANN starts taking applications for dot-anything domains–meaning our bookmarks could include dot-apples, dot-googles, and even dot-cheezburgers." Though at $185,000 a pop for a gTLD it will be interesting to see what the reaction is like.
In recent news, a new domain '.xxx' has already been released for purchase and registration just last week. This domain is geared towards adult entertainment companies to better secure their sites from children surfing the Web, and make it easier to identify adult content. The reaction has not been positive from the adult entertainment industry because of a fear of easier blocking and assumption of content. "We're not a believer of .xxx," says Michael Klein, president of Hustler. "We don't think it should be out there, nor have we registered any .xxx domains."
Still, already over 100,000 new domains have been registered under .xxx. And it's not all adult entertainment companies who are rushing to the registration. Colleges and other institutions have registered variations of their names to prevent them from being tarnished and used by another company with a drastically different business model.
There is a lengthy process and hefty fee to register a custom domain name, but the exclusivity and freedom that comes along with it will be worth the price tag to some companies. We will have to wait until January to see the development of this new freedom of domain.
As we usher in a new era of the Internet, I can't help but think what other advances and changes we will see during the next few years.
We want to know: Assuming you had the money to spend, what would you choose as your gTLD?
No items found