The Graphic Designer Gift Guide (for $99 and Under)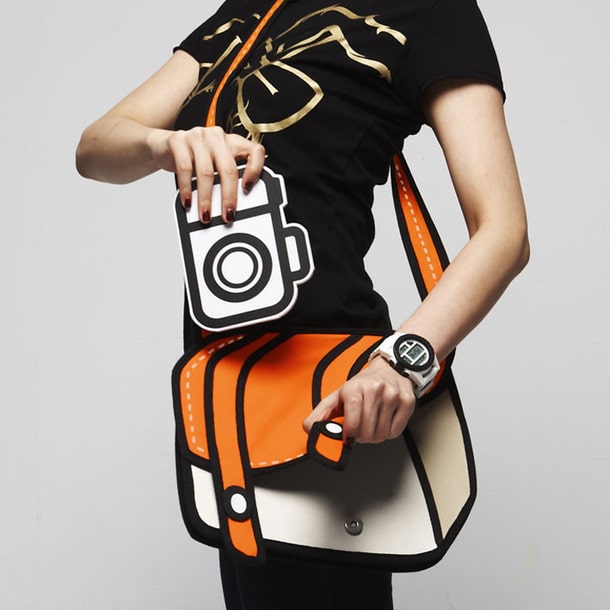 Do you know a special someone who dreams about Photoshop and swoons over typography? Here's a list of gift ideas for the lovable graphic designer in your life.
$10 and under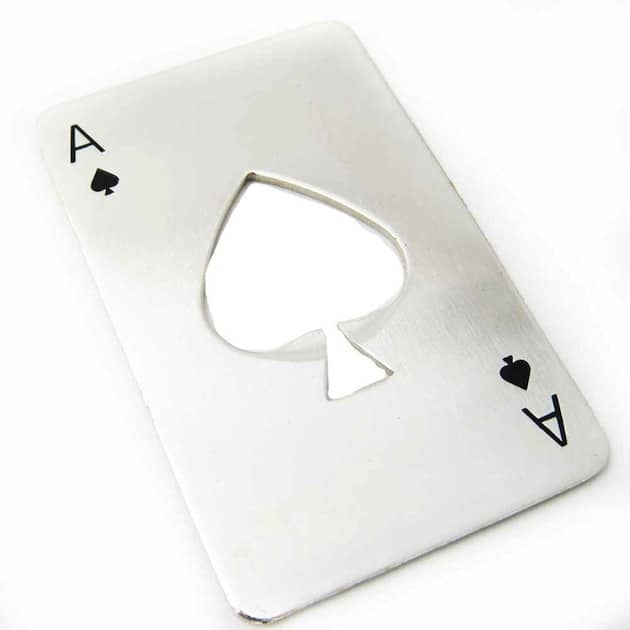 ($4.51 from Amazon) At under $5, this playing card bottle opener makes a great stocking stuffer. It's the size of a credit card, so it'll slide smoothly into a wallet or pocket. A fun and functional conversation piece for any designer (or Poker enthusiast!).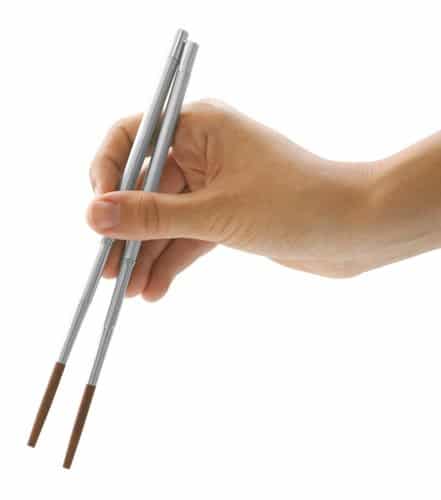 ($8.60 from Amazon) These collapsible chopsticks are great for the on-the-go designer. Pair with a sleek, colorful bento box for extra gifting points.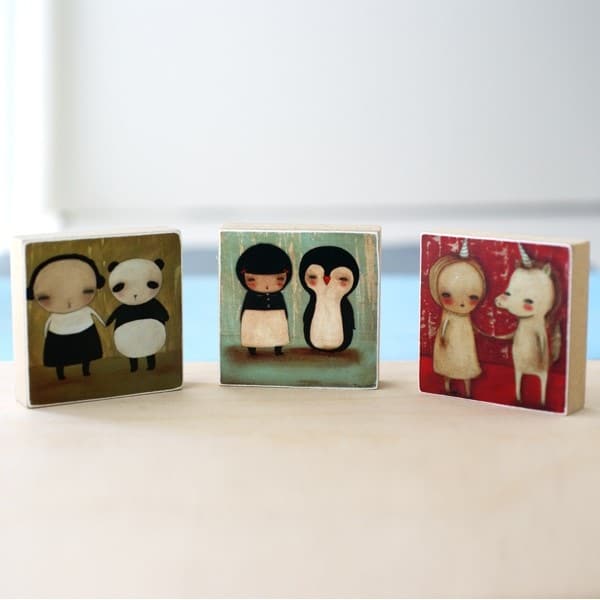 ($5 from Shanalogic) Shanalogic is like a curated Etsy—a great place to find handmade goods from independent designers without having to search through an overwhelming number of pages. These miniature wood prints stand at 2″ x 2″ tall. Great for a designer who's short on art and short on space.
---
$30 and under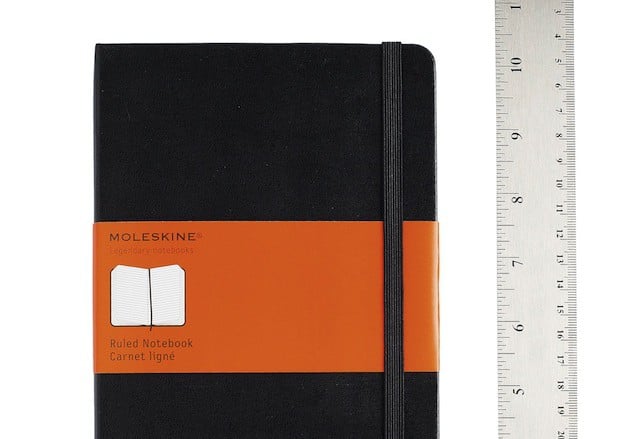 ($16.24 from Amazon) For years, Moleskine's have been the go-to notebook for writers and designers. An understated, practical gift from a time-tested brand.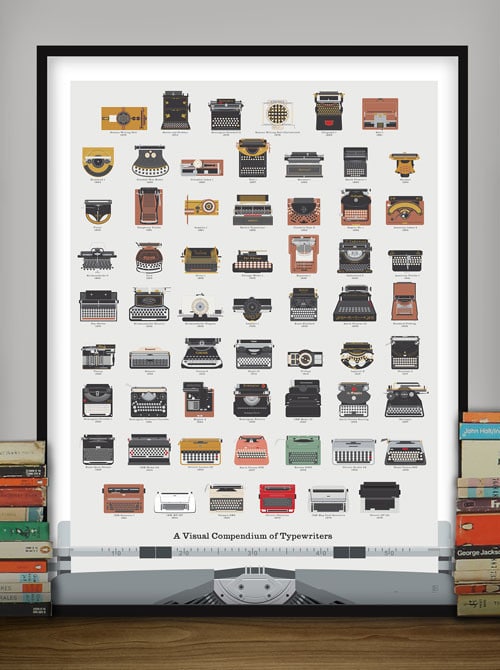 ($29 from Pop Chart Lab) Though the Golden Age of the typewriter has passed, typewriters are a model for iconic design. You'll find many typewriters from the '60s and earlier still functioning—and in mint condition—today. Tip a hat to the typewriter with this lovely poster, designed by infographic masters Pop Chart Lab.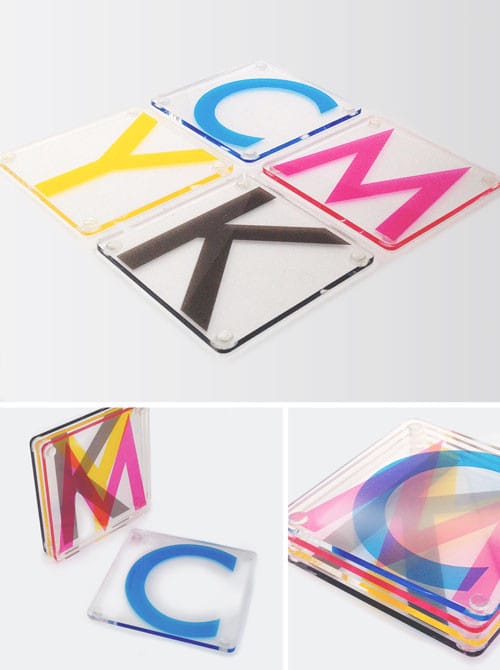 ($25 from Pop Chart Lab) CMYK: A print designer's four favorite letters. This set of 4 coasters is made out of acrylic, so they won't break under the weight of your favorite beverage. When not in use, the coasters stack to form a 3D composite image—like an offset printing plate.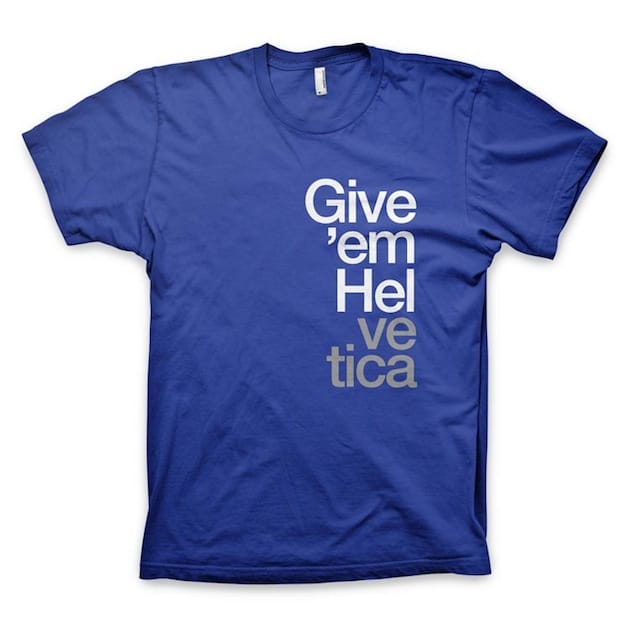 ($19 from Word Brands) Want to go full throttle with graphic designer gifts this season? Why not pair a set of CMYK coasters with this "Give 'em Helvetica" T-Shirt? If your graphic designer friend needs a total wardrobe overhaul, you can throw in this bonus T.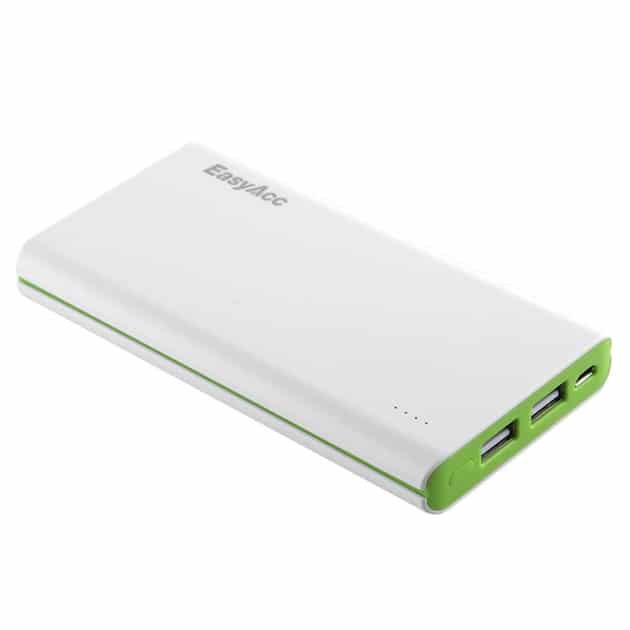 ($27.99 from Amazon) This external charger isn't just functional, it's also aesthetically pleasing. The EasyAcc® Portable Power Bank can charge multiple devices on-the-go, with enough juice to power two iPhones or an iPad at full speed. A great solution for low-battery emergencies, camping, or other outdoor activities.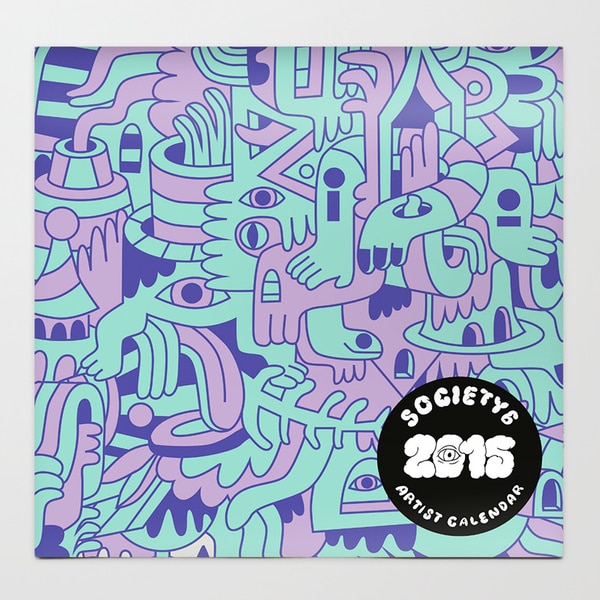 ($20 from Society6) The 2015 Society 6 Artist Calendar is a limited edition, so grab one while supplies last! The calendar hangs vertically to display a set of 12 original works from Society6 artists. There are more images of the internal art on the Society6 website, so make sure to click through to get a closer look!
---
$50 and under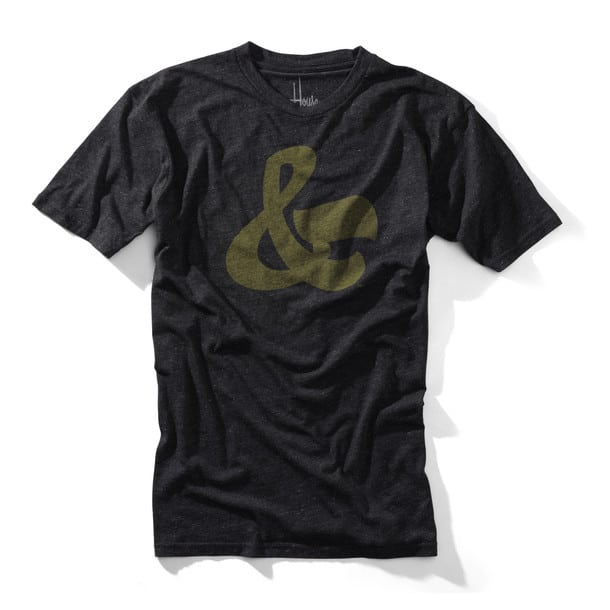 ($32.50 from Fab) Designed by the prolific type foundry House Industries, this men's ampersand T-shirt is a wardrobe statement for a true typophile. It's 100% cotton, so take care not to shrink it in the wash!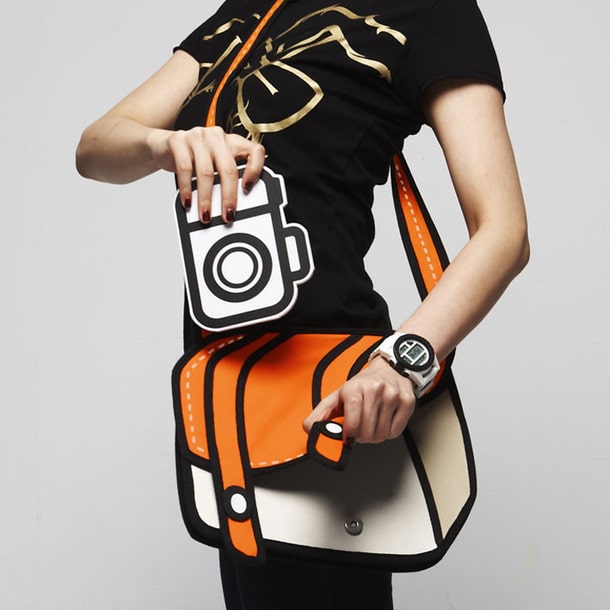 ($39.60 from Fab) Another great offering from Fab, the Cheese! Messenger bag is both a functional shoulder bag and a pop art conversation piece. Great for carrying smaller digital devices, a book, and a notebook.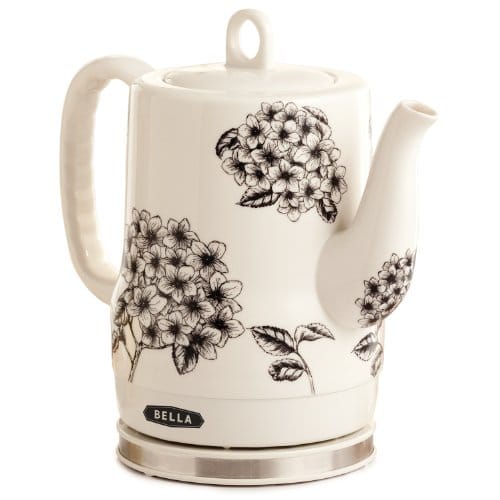 ($49.99 from Bella Housewares) Electrical kettles are practical, but rarely pretty. The BELLA electric kettle has a fully ceramic body, so there's no need to worry about exposing plastic pieces to high temperatures. The kettle comes in three different patterns—click through to see the full range of options.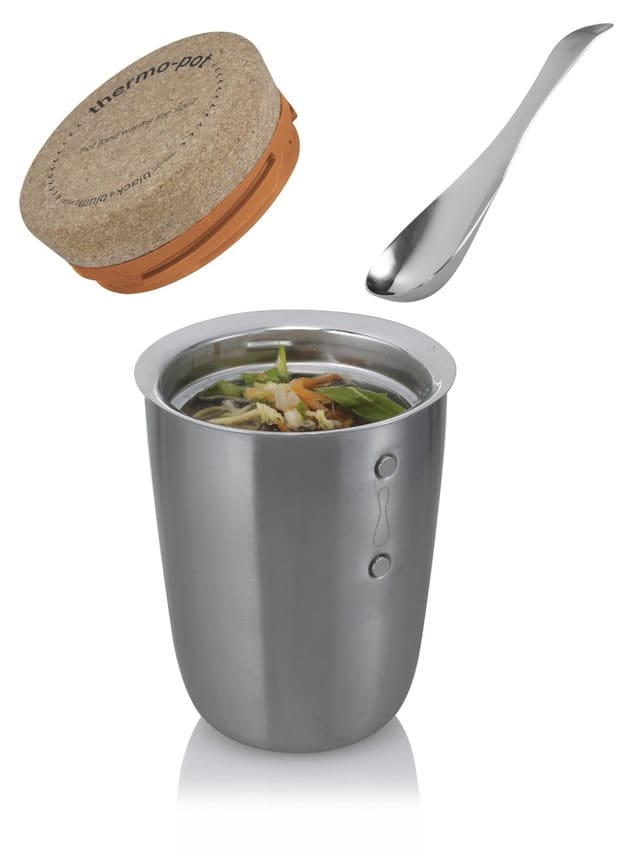 ($35.21 from Amazon) The stainless steel Black + Blum thermo pot is just plain sexy. It promises to maintain the temperature of your food for up to 5 hours, and it comes with a magnetized stainless steel spoon that'll stick right to the side. Now, that's one hot pot!
---
$100 and under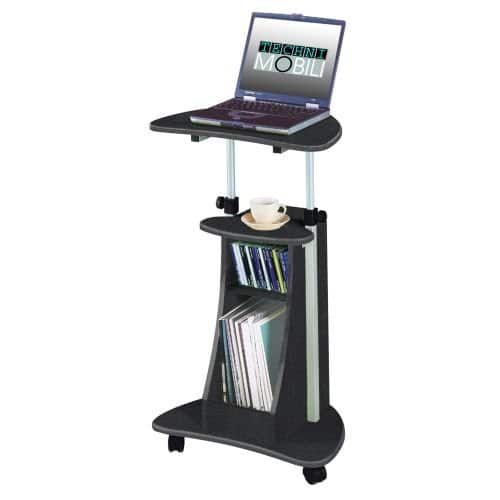 ($65.71 from Amazon) The TECHNI MOBILI is probably the best bang for your buck you can get for a standing desk. The stand adjusts to a maximum height of 44″, and it even comes with built-in book storage and a place to put your coffee!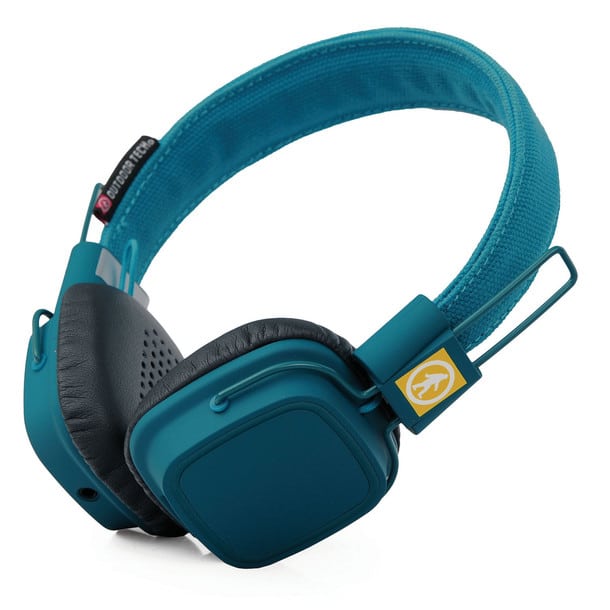 ($69.97 from Fab) These beautiful turquoise headphones are designed for the urban adventurer. They're bluetooth enabled, so the headphones sync with your wireless device. Control audio tracks and volume with the swipe of a finger, using a touch pad built into the side of the headphones.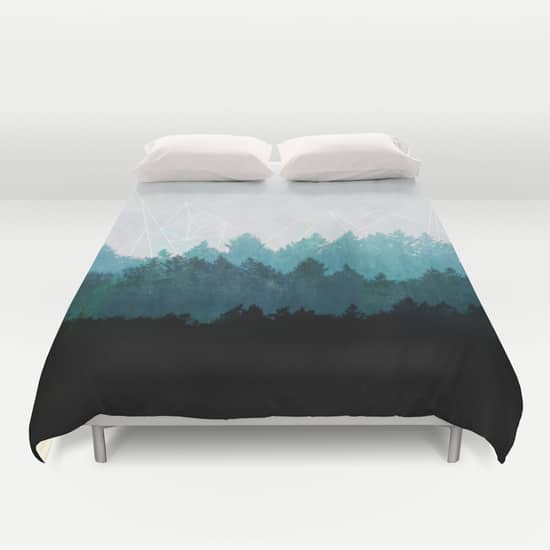 ($99 Queen from Society6) Another great piece from the talented artists at Society6. The Woods Abstract duvet cover will help lull you into dreamland, and will help transition you back into the waking world. Love the design but not the duvet? The pattern is available as an art print, iPhone case, throw pillow, and more!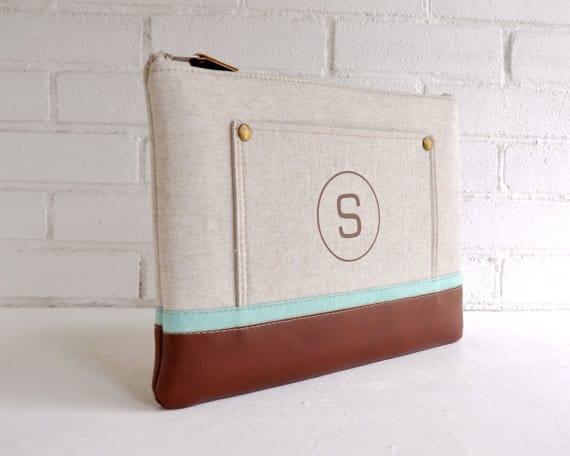 ($80 from Etsy) Want something with a more personal touch? Little Pigeon Crafts offers handmade, personalized covers, sleeves, and cases for iPads and MacBooks of various sizes. The style pictured above is constructed from natural, cotton-linen fabric and recycled leather. You pick the accent color!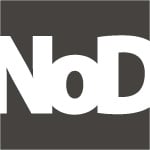 This post was authored by NoD staff. Notes on Design is a design industry blog sponsored by Sessions College for Professional Design.
This blog is powered by Sessions College, the leading online school of visual arts.
Advance Your Design Career at Sessions College Today!

An Admissions Advisor will contact you to discuss program options. We will never share your information and you may choose to opt out at any time. Privacy Policy.