Frank Lloyd Wright – Greatest American Designer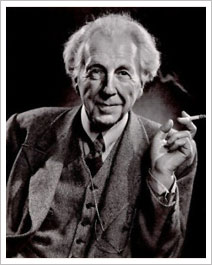 Frank Lloyd Wright is widely acknowledged as America's greatest architect. I would like to totally disagree with this statement. I would put forward that Wright was actually America's greatest designer.
Design was everything to Frank Lloyd Wright and Frank Lloyd Wright designed everything. Architecture, graphic arts, photography, sculpture, industrial design, clothing, cars—in his over 70 year career, he developed an idea or design for almost anything one could think of. Most of the emphasis is placed on his architecture, which of course was groundbreaking—yet his designs for everything else also helped to contribute to his overall importance and influence as a designer. I
t's the combination of his architectural achievements, his development of a philosophy of "organic" design, his long and prolific career and his direct influence on the origins of the Modernism movement that make him the candidate for the title of "America's Greatest Designer."
So what can we learn from this American design master? Wright's greatest power lay in his ability to look IN, not AT something as his function for observation. He would examine and recognize the underlying principles that were at work in nature or in something man-made and absorb that information like a sponge. What he absorbed entered into his mind and went through a creative process that would ultimately be expressed in his own uniquely designed way.
This is how he could observe plants and flowers and see abstract shapes for windows, furniture or graphic designs. Observation is a key component to being a great designer. We need to always have our eyes open, so that when inspiration comes, we can absorb it, think about it, and reinterpret it in our own way.
Frank Lloyd Wright can also teach us about being prolific. He designed over 1000 buildings and an untold number of other ancillary object designs. Design was not something he did, it was something he lived. It's not enough to design once in a while. We have to design every single day of our lives. Great designers exercise their creativity daily in order to stay fresh and strong. If you don't use it, you lose it!
Finally, Mr. Wright can teach us that great designers have no boundaries. Many designers will tell you that they are only print designers, or web designers. But the truth is that truly great designers recognize that they have the ability to design anything. This is because design is about understanding and applying principles. Principles of great design are inherent and unchanging no matter the design discipline. Wright knew this and with that knowledge he was able to design anything his imagination could dream up. Any designer who can open their mind to the potential and power of principles can also enjoy this freedom of design.
Frank Lloyd Wright influenced generations of designers and helped build an American design identity. His ideas also influenced artists all over the world and he will forever be celebrated for his revolutionary genius. We can still learn from the master and apply the same design principles Wright followed to our own lives so that we too can expand our creative horizons.
If you'd like to find out more about the life and work of Frank Lloyd Wright, visit www.franklloydwright.org.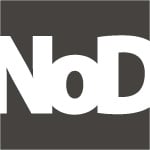 This post was authored by NoD staff. Notes on Design is a design industry blog sponsored by Sessions College for Professional Design.