Leading the Stock Photo Community – Bruce Livingstone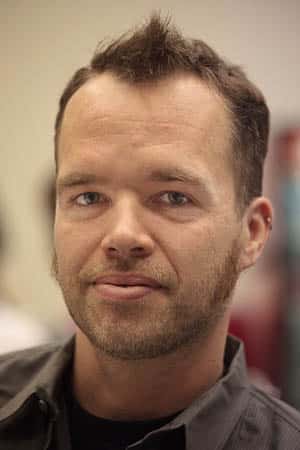 Bruce Livingstone, Founder,
President, CEO, iStockPhoto
Bruce Livingstone, 35, is founder, President and CEO of iStockphoto, an innovative marketplace for imagery. Bruce started his design career in 1994, as a clerk in the mail room of Image Club Graphics, a Calgary company credited with being the first to put RF images on CD-ROMs. After a piece of software essentially eliminated his job, Bruce's manager authorized him to spend $2,000 to create a plan for a potential new venture for the company. The experiment was a strong foreshadowing of Bruce's future career at the helm of a powerful and profitable Internet company. Bruce then moved on to work as a designer at various places including the Idea Machine, where he was a graphic designer for the Web, helping to create Web sites for Air Canada and others.
During these years, Bruce sharpened his skills as a photographer, and eventually decided to try to market 1,600 stock images of his own on CD-ROM. He calls iStockphoto a "true example of success born from failure." After deciding he was not going to make it in the traditional stock photography business, Bruce created a free Web site to share his images with a network of designer and photographer friends, and iStockphoto was born. Initially a trading site, iStockphoto introduced the micropayment model in 2000, where buyers purchase credits in blocks starting at $10 each. iStockphoto filled a need in the industry for great images at affordable prices, and is now the leader in the value segment of the imagery industry, selling images from $1-$40 depending on usage. Today, iStockphoto is rapidly approaching one million members and a collection of images from thousands of artists around the globe.
Bruce lives in Calgary, Alberta, with his dog Curly.
Q: Can you tell us a bit about the evolution of iStockphoto?  When did you start it, how does it work, and perhaps most importantly why  does it work?

Bruce: iStockphoto.com was founded in April 2000, but the groundwork was laid in 1999 with my first attempt at launching a stock photography publishing company. As a boutique studio, I produced and retailed 4 CD-Roms (which can still be found in the iStock web store). I decided to give away all 1600 or so images from the CD-Roms on a web site when I realized I didn't have enough capital to market the products effectively. That was the birth of iStockphoto which (perhaps a tad unwittingly) has re-invented the traditional model of stock photography sales.
Its origins derive in part from some ideas I had when I worked at Image Club Graphics from 1994-1996. The e- commerce model was loosely based on an arcade: micro-payments with  mechanisms for contribution and accessibility. On April 7, 2000, iStockphoto.com was born. Today, iStockphoto is the world's fastest  growing collection of original, independent, royalty-free images.
The model works because it is so inclusive. Anyone can participate. A  lot of people credit me with inventing the "value segment" or  "microstock", which I guess is true, but I really think I'm more  responsible for the cognitive shift that happened with stock imagery whereby a previously insular, difficult to penetrate and expensive to use market was made accessible to everyone on both the supply and demand side of things. We were also the first to create an open dialogue and collaborative community between supplier and purchaser, which is a big part of any success we have had.
Q: Stock photography is a pretty saturated market.  Why did you think iStockphoto could be successful?  Is it just a matter of time before your competitors begin adopting your model?
Bruce: Stock photography is a relatively new industry in the grand scheme of Things, and the concept of royalty-free is in its infancy. The industry gorilla at $750 million in revenue is only ten years old. There's great potential for change, especially with the advent of new  technology. There certainly appears to be saturation when you open a  design magazine and check out the advertisements, but trends are volatile.
There's enough room for new businesses to enter the market and compete effectively, especially in a consolidated market.  The key is to create a sustainable model.  As for our competitors, there are no shortage of "me too's" playing a variation on a theme and it seems there's a new offering everyday. It's a perverse form of flattery, really.
Q: The Graphic Artists Guild and other design industry organizations  are careful to advise freelance designers on how to price their work.  Do you think they support an effort like iStockphoto which one might argue commodifies professional photography?
Bruce: We live and work in an environment where technology has arguably "commoditized" all sorts of products, in the sense of creating a highly efficient market for their supply and procurement.  But I must admit I've never really understood the use of the word, especially in the context of creative content.  We prefer to speak of having "democratized" the industry, making both the supply and purchase of that content available to everyone, where it wasn't before.  There is a huge variety of potential purchasers, budgets, applications and requirements for photography, and our venue
doesn't necessarily serve them all.  There is also a bit of a paradigm shift required in a broad market, where volume is as relevant as price.  We've seen it in music and we're seeing it in lots of other artistic venues.
Q: Do you think Photoshop skills have usurped photography skill in relevance?  Can the two skillsets even be separated anymore?
Bruce: No, definitely not. Great photoshop skills are necessary for editing and modifications to images, but every great Photoshop user needs a good image to start with – not only to work from, but to inspire the creative process.
Q: Reading the forums on your site is addictive.  Photographers finding that their photos are being used as book covers, incorporated  into websites, basically building pretty impressive books.  Where does this lead them in a professional career?
Bruce: The development of creative professionals is one of the key elements of iStockphoto.  Finding your image used in a book, on a billboard or advertisement can be an overwhelming experience, at least at first. For a photographer, it often amounts to validation and justification of their choice of a creative career.  The contributors on iStockphoto aspire to be professionals, but  haven't really had the opportunity to develop or practice their craft  for various reasons.  Although romantic, it is difficult to pursue a passion when there is no ability to monetize it, and very few collaborative venues to obtain peer review, mentorship and have the market grade your product.  iStockphoto represents that to many people, and my head swells at the number of people who have told me that we have "changed their lives". There are many contributors on iStockphoto that  I consider professionals that use the site as a springboard for their careers.

Q: There is a ton of talent in your Steel Cage Matches.  Who are these people?! And can you explain the concept of the Steel Cage match?  The Battle Elders can be pretty harsh, who are they?  (We know one of them is you – don't deny it!)
Bruce: The members in our Steel Cage matches are some of the best designers and talented photoshop pros I've seen. The Steel Cage is a place to flex your creative muscles and out-design, outwit and bring shame to your opponent. It's the creative process from conception to production where challengers use images from the collection to make a
collective collage, an imaginative collaboration of mental and technical abilities. A member begins a match with a conceptual work and uploads a photoshop file with the layers available for alteration. The challenger downloads the Photoshop file, modifies and adds elements and uploads the new version. This goes on for several rounds and the iStock community is audience to the Battle, commenting upon and taunting the opponents. At the end of the battle, the Battle Elder Council judges the work. The BEC (Battle Elder Council) is a slightly cynical and definitely talented (secret) group of designers and critics. I'd tell you who they are, but that would be telling…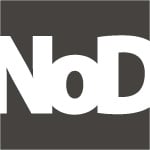 This post was authored by NoD staff. Notes on Design is a design industry blog sponsored by Sessions College for Professional Design.
This blog is powered by Sessions College, the leading online school of visual arts.