Three Tips for an Organized Freelance Practice
No items found
| May 9, 2007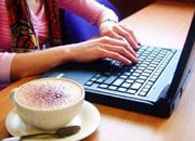 When you consider the decision of whether to be a freelance designer or take a full-time position at a firm or agency, freelance can seem to present plenty of freedoms alluring to the creative mind: the chance to make your own hours, select only the clients and projects that interest you, be your own boss, create your own office culture made up of no one but you.
However, what's not immediately obvious is that as a freelancer, you have to become your own administrative assistant, accountant, human resources manager, and marketing coordinator. You're involved in every aspect of running a business, which is a hefty task that has to be managed in an organized and disciplined fashion, or it can eat into your time designing, not to mention your creative mojo. It's very hard to focus on the design work you love when you're worried about lining up the next client, paying your medical expenses, or tracking down a flurry of disorganized receipts every annual quarter to file your taxes.
An article in this weeks' Wall Street Journal offers a few words to the wise freelancer, which bear repeating:
1) Keep track of your finances: Because you are running a business, almost any receipts you save can be entirely or partly deducted from your taxes as a business expense– even part of your rent, if you are working in an office from home. It's worth setting up a system for filing and organizing your receipts and bills.
2) Get health insurance: It's not fun to part with a significant chunk of change every month when you feel in perfectly good health, but I know more than one freelancer who learned the hard way how important health insurance can be. It's the kind of thing you don't realize the importance of until you need it, and then you can find yourself stuck with a giant medical bill. And, just as importantly, knowing you are medically insured creates peace of mind, which frees you up to focus on your work. A good resource to know about is freelancersunion.org, which offers its members deals on health insurance plans.
3) Plan for your future: most companies offer employees some sort of 401(k) plan. But as an independent worker, you can put away money in an individual 401(k) plan, or a Simplified Employee Pension, a type of Individual Retirement Account, which is the savings plan of choice for many freelancers. It's not fun or exciting to consider these things, but believe me, taking the time to set up a well-run freelance operation will save you a lot of time, hassle, and stress in the future. It all results in being a well-oiled machine and getting more time and energy to do what you really love.
No items found