Trends In Graphic Design For 2016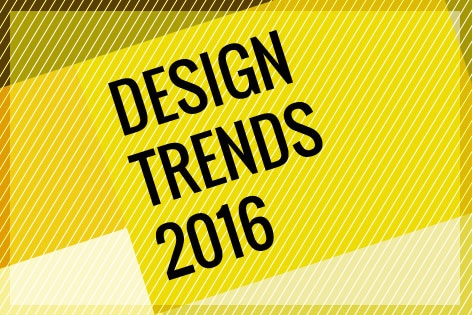 The year is almost finished up. Naturally, as a graphic designer, you're looking ahead to the future. As we look ahead, we know it is ultimately impossible to predict trends in graphic design for 2016 with 100% accuracy. However, there are still some strong likelihoods to consider. At the very least, there are a number of likely 2016 graphic design trends that you are going to want to be on the lookout for.
Graphic Design 2016 Trends
There are a number of potential trends on track for 2016 in design. Consider the following a sampling of those possibilities:
Monochromatic schemes are going to get more and more popular: Designs that utilize varying shades of the same color are all the rage right now. Expect that trend to endure well into the new year.
Flat: The flat design trend emphasizes a clean look, raw shapes, and color. It creates an honest, straightforward design. This trend has been around for a couple of years, and you can expect it become even more popular in 2016.
Digital graphic design and marketing: Digital graphic design is going to become even more influential in 2016, particularly in terms of marketing. DIY graphics tools are more popular than ever, and let's not forget that Instagram has achieved an extraordinary degree of popularity as a social media outlet.
Marketers are looking for more and more designers. This takes the last item into account. Marketers are becoming more and more intelligent, in terms of how to apply visuals. However, most marketers are not interested in not going it alone. To that end, expect more marketers to seek out more designers for their teams in 2016. That could mean you.
Sharp contrasts against dull colors: Fearless colors. One of the most intriguing graphic design trends for 2016 is going to involve designers continuing to explore the concept of sharp, contrasting colors against dull background colors. For example, the repetition of a specific color against an otherwise intensely uninspired black background can create a distinctive, engaging flair.
Retro design influences are going to keep evolving: In recent times, we've seen design concepts from the 50s and 60s utilized in modern approaches to meaningful, impactful design work. That trend is going to continue. However, expect to see the 80s and 90s play a larger role in this idea of retro influence. 90s nostalgia is a big deal right now, and that's definitely going to be something that comes across in successful design ideas.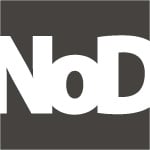 This post was authored by NoD staff. Notes on Design is a design industry blog sponsored by Sessions College for Professional Design.
If you are interested in developing your graphic design skills, Sessions College offers a range of graphic design courses for students at all levels. Contact Admissions for more information.
This blog is powered by Sessions College, the leading online school of visual arts.