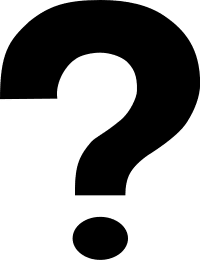 Design-related legal, copyright, trademark, or intellectual property rights confusion? NoD guest author and legal expert Jean S. Perwin is taking questions. If you have questions for Jean, email them to us using editor (at) notesondesign.net. Jean will reply to questions frequently here under the "Intellectual Property" category of NoD.
NoD reader Shannon says:

I have a friend that was contacted by another party who has trademarked the same production company name my friend uses. Unfortunately, my friend never trademarked the name but does hold the longer dba (since 2001; opposing party since 2006). The email indicated that my friend may have to discontinue using the name. My friend's company is for Graphic Design; the other company has a trademark for video and film production only.
My questions are as follows: – Would my friend have any legal recourse to continue using the name as she had a dba first, even though she did not trademark the name? – If so, would it behoove her to fight for the right to use that name? In other words, what would need to be done in order to notify the other party? Would this require a letter from an attorney? And if so, what should my friend expect to pay? Essentially, would the end justify the means? – If not, in your opinion, by adding the word "Graphics" to the name, would that negate any conflict of interest as the trademark only registered for video and film production; not Graphic Design?
Would love to hear your thoughts. Thanks so much!
Shannon
Hi Shannon:
Your friend needs to discuss this with a trademark lawyer. She may be the prior user of the mark and that may give her rights to her mark that are greater than the registered trademark owner. Using the name as a dba alone does not create trademark rights, but it sounds like she's been using the mark longer. It will cost money to have an attorney negotiate an agreement which would allow her to keep her mark. Any attorney she sees will be able to give her an estimate based on all the information. Adding words to the name doesn't solve the problem without an agreement. Whether it's worth it depends on whether she wants to keep using her trademark. If she's been using it since 2001, my guess would be it is absolutely worth it.
– Jean
Jean Perwin is a Miami based attorney who specializes in Intellectual Property Law, Entertainment, and General Corporate Law.