Online 3D Animation Maya Course
Character Animation I
Build on your basic Autodesk Maya skills in this online 3D animation Maya course. Projects include applying key animation principles to characters, using Maya's high-level animation tools to refine timing, and creating poses and personality for your character. Working with a pro animator, you'll practice animation techniques, analyze classic animation sequences, and discover trends in character animation. Refine, present, and get feedback on your animation work.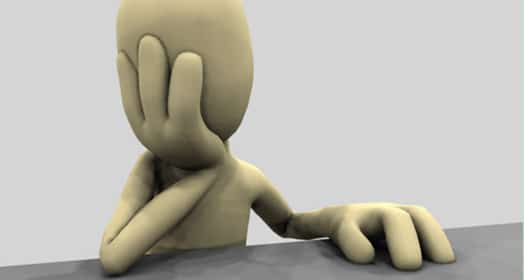 3D Animation using Autodesk Maya
3D animation techniques using Autodesk Maya
Instructor-Led Course
Feedback from design professionals
Creative Projects
Stretch your skills, grow your portfolio
Learn at Your Own Pace
Self-paced and scheduled programs available
Course Outline
1 - Making Characters Come to Life
Animation invokes life from a collection of lines and colored shapes that flicker on a screen at 24 frames per second. The process of creating this illusion of life is not easy. It starts with the observation of living creatures in the world around you. This lecture will guide you through a full animation of a character in Autodesk Maya. Along the way we will learn how the 12 principles of animation apply to making characters come alive.
2 - Walking Tall
In this lecture, we will learn how to make our animations adhere to the laws of physics, and to accomplish this goal, we will give ourselves the task of animating a character's full walk cycle. We will explore how understanding the physics of balance creates realistic character animation and discover the fundamental poses for an animated walk cycle before our character takes off.
3 - Step by Step
Whatever your characters do, they do it because they want to. Once they've achieved their goal of walking, they get a new goal. In this lecture we'll move from our walking cycle animation to learning a workflow we can apply to any animation. Characters are always driven by motivation, and motivation always happens in the larger context of a character's personality. Follow along with me as we cover a general workflow for any character animation you might want to do.
Course Outcomes
Students in this course can expect to learn to:
Apply the 12 principles of animation specifically to character animation.
Set up, control, pose, and stage a character rig in Maya through all phases of an animation.
Work in Maya with character rigs, controllers, the timeline, and the Graph Editor.
Identify how the physics of balance creates realistic character animation.
Distinguish the five fundamental poses for a character walk cycle.
Construct a full animated 3D character walk cycle in Maya that communicates appealing emotion.
Use sketches, thumbnailing, and video reference to plan a character animation.
Lay out, block, pose, spline, and polish a character animation in Maya.
Create a full 3D character animation from start to finish in Maya.
Course Registration
Interested in this course? Scheduled enrollment options are available. Ask Admissions about taking this course as part of a degree program.
Course Level
Classes start
Registration Fee
Tuition
Degree course
1.5-credit course, 7 weeks
Jan, Apr, Aug
$200
$510/credit
* Registration fees are nonrefundable after 5 days from enrollment. All tuition includes a digital materials fee for updates to course or program content.

Software and Supplies
Interested in this course? You can take this course as part of a degree or certificate program or as a non-matriculated student.
To take this course you'll need:
Computer with Internet connection (broadband recommended).
Autodesk Maya.
Basic experience in the above software.
Three button mouse required for PC users, recommended for Mac users.
Course developed by Greg Marlow
Enrolling online is easy and convenient.

Chat with our knowledgeable admissions staff to select course and program options.

Complete your registration entirely online.
Did you know? You can take this course as part of an award-winning certificate or degree program.