Online Advanced Digital Photography Course
Digital Photography II
Looking to achieve better-looking results in your digital photography? To take great photographs every time requires both technical and aesthetic mastery. How and when to use your advanced camera's features? What shooting or composition techniques will get the best results on location? And once you're safely home, how will you handle image correction, retouching, compositing, and printing? Class projects include still-life, action, panoramic, candid, and location photos in addition to retouching and printing.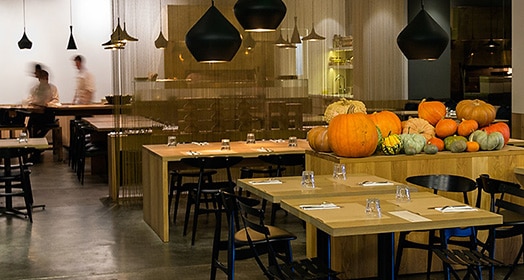 Location photography by student Linda Sue Kocsis
Stretch your digital photography skills
Instructor-Led Course
Feedback from design professionals
Creative Projects
Stretch your skills, grow your portfolio
Learn at Your Own Pace
Self-paced and scheduled programs available
Course Outline
1 - Master Your Camera
Lesson One kicks off the course with an in-depth look at the applications of your advanced digital camera features. Lesson topics will include special-purpose automatic exposure options and four methods of focusing. You'll look at when to choose light meter settings (average, matrix, spot, and and center-weighted) and how to stabilize your camera. The lesson wraps up with a discussion of how to frame your photos using different viewfinder and preview options.
Project - Camera control
2 - Composition and Artistry
Great photographs are created by composition, not chance. Lesson Two explores some classic approaches to this challenge. You'll discover how to emphasize the point-of-interest and structure your composition using the rule of thirds. You'll explore perspective—including point of view, angle of view, horizons, and vertical lines—and learn how to control it. The role of surfaces, texture, and lighting in creating contrast will be examined. Finally, you'll learn some tried-and-true photographer's tricks that simply work.
Project - Candid and still life photography
3 - Shooting on Location
Photographers must adapt to survive. Lesson Three takes you on a tour through the technical and logistical challenges of the location shoot. You'll learn some sage professional wisdom on preparation for location shots, including what equipment to bring, how to keep it safe, and how to deal with unexpected or adverse conditions. All packed?
Project - Location photography
4 - Into the Digital Darkroom
In the real world, photos are rarely perfect first time around; that's why we have Photoshop. Lesson Four presents a pro photographer's guide to color correction and retouching. You'll learn how to use a gray card, do basic color corrections, correct brightness and contrast, dramatize eyes, and use the Healing Brush and Patch tools. Techniques for enhancing images in Camera Raw and by creating high dynamic range (HDR) files are also covered.
Project - Correction and Retouching
5 - Extending Your Digital Darkroom
Lesson Five studies ways of taking your digital photography even further with new and specialized Photoshop features. You'll make precision selections with Refine Mask and the Masks panel, and you'll learn how to apply non-destructive edits with smart objects and smart filters. Special photography filters are explored along with techniques for creating panoramas, group composites, and black and white shots.
Project - Panoramic and composite shots
6 - Creating Quality Prints
As our society gets more and more proficient in digital imaging, fewer and fewer people seem to know how to obtain quality prints. Lesson Six will address methods of managing your editing environment including monitor calibration, print settings, inks and papers, and more.
Project - Creating prints
Course Outcomes
Students in this course can expect to learn to:
Assess and apply the concepts of aperture control, f-stops, and exposure.
Take photographs demonstrating skill in using aperture control, f-stops, and exposure.
Assess and apply concepts of camera angle, point of interest, rule of thirds, focus, and editing approach.
Take candid and still life photographs demonstrating skill in using camera angle, point of interest, rule of thirds, focus, and editing approach.
Conduct a basic travel shoot and take photographs that tell a story through a sequence of photos.
Assess and apply basic photo retouching and color correction techniques.
Use Camera Raw and high dynamic range techniques to enhance images and subjects.
Use filters, image merging, and image stacking to extend the possibilities of digital photographs.
Adjust monitor color calibration and judge the major differences between home and commercial photo printing quality.
Course Registration
Interested in this course? Scheduled and self-paced enrollment options are available. Ask Admissions about taking this course as part of a degree or certificate program.
Course Level
Classes start
Registration Fee
Tuition
Degree course
3 credits, 15 weeks
Jan, Apr, Aug
$200
$510/credit
Vocational course
60 clock hours, 3 months access
Enroll today, start tomorrow
$50
$949
* Registration fees are nonrefundable after 5 days from enrollment. All tuition includes a digital materials fee for updates to course or program content.
Software and Supplies
To take this course you'll need:
Computer with Internet connection.
Digital camera with at least a 3 megapixel rating, zoom, manual settings. RAW shooting capability recommended.
Access to an inkjet printer and outside print services (local or online).
Adobe Photoshop or equivalent program.
Basic experience in the above software
Course developed by Ken Milburn
Enrolling online is easy and convenient.

Chat with our knowledgeable admissions staff to select course and program options.

Complete your registration entirely online.
Did you know? You can take this course as part of an award-winning certificate or degree program.