Advertising Capstone Project
Advertising Design Capstone Project
The advertising design capstone project provides students the opportunity to complete a multidimensional ad design project in three stages, working closely with a faculty member. The project will challenge students to demonstrate their proficiency in key aspects of the Advertising Design program. The project will require research, concept development, and critical thinking, providing students with the opportunity to explore a professional, iterative process as well as experience simulated client interactions.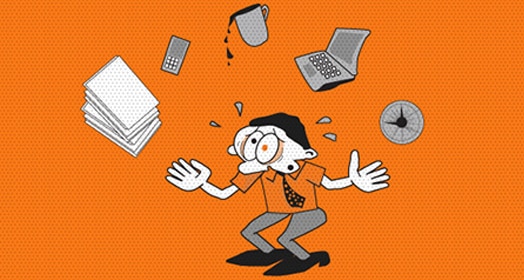 A portfolio project for Advertising Design majors
Instructor-Led Course
Feedback from design professionals
Creative Projects
Stretch your skills, grow your portfolio
Learn at Your Own Pace
Self-paced and scheduled programs available
Course Outline
1 - Client Brief and Researching and Conceptualizing
You will present your research and concept for initial feedback along with images, colors, and typography based on the concept.
2 - Preparing the Branding Plan
Next, you will prepare the branding and identity materials for the client and receive additional feedback.
3- Creating Your Final Deliverables and Presentation
Proceed to your final deliverables: stationery, point-of-sale piece, and advertisement. You are expected to present your final work professionally in PowerPoint and with a written plan that details your thought process and design techniques.
Course Outcomes
Students in this course can expect to learn to:
Show the ability to research companies and products in a specific genres, design trends, and marketing initiatives.
Develop a design system (color, type, layouts) to appeal to specific target audience.
Utilize brainstorming, sketches, tearsheets, mood boards, or other methods to develop creative ideas.
Design a logo that reflects your research, your overall design concept, your color scheme, and your type choices.
Create a style guide based on your color scheme, typefaces, and logo design.
Design a point-of-sale advertising piece.
Design a print ad with an appropriate size and placement idea based on your research.
Research an appropriate forum for an online banner or integrated ad.
Create two digital advertisements designed to run in a forum or Web site that fits with the project audience.
Write social media content designed to retain potential consumers attracted by the rest of the advertising campaign.
Create a polished final presentation video with accompanying well-designed visual slides.
Write a 500 word professional summary to accompany your materials.
Course Registration
Interested in this course? This course is available to students enrolled in the Associate of Occupational Studies program.
Software and Supplies
To take this course you'll need:
Computer with Internet connection.
Adobe Photoshop, Illustrator, and InDesign or equivalent programs.
Experience in the above software.
Course developed by Kristen Becker
Enrolling online is easy and convenient.

Chat with our knowledgeable admissions staff to select course and program options.

Complete your registration entirely online.
Did you know? You can take this course as part of an award-winning certificate or degree program.