Now you are ready to learn how to manage advertising campaigns at a higher level. You are ready to develop campaign concepts working from market research. In this online advanced advertising course, you will learn how to develop multiple creative concepts and present them to clients. Working with a client's marketing plan, you will study how to move your campaign ideas forward, and develop creative concepts and samples for a broad, multimedia campaign.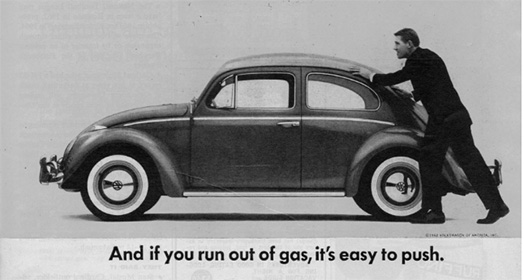 Take your next ad campaign further
100% online
Project-based
Instructor-led
Credit-bearing: 3 Credits
Classes start January, April, and August
Instructor(s)
The course is taught by the following instructor(s):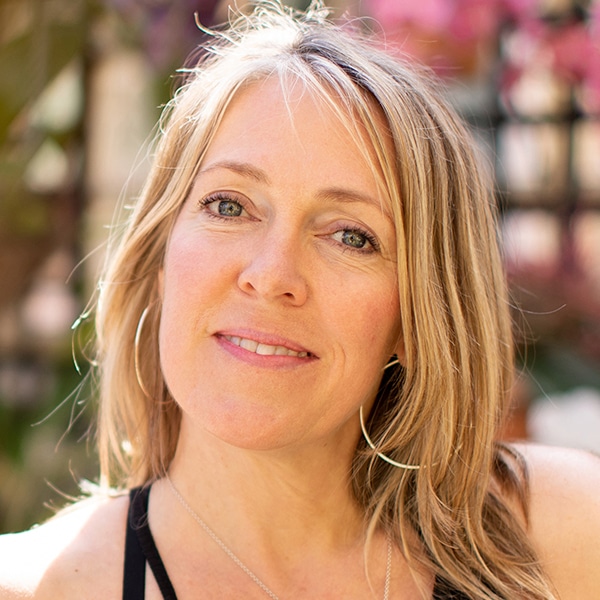 Kristen Becker is an educator, graphic designer, and entrepreneur specializing in e-commerce.
LEARN MORE
Course developed by: Kristen Becker and Mike Young
Take this course as a standalone or as part of the following program(s):
A Campaign of Concepts

How can you compile all the concepts and techniques you've learned about copywriting, marketing, graphic design, account management, and concept development into compelling advertising campaigns? Now that you're thinking about campaign stages, research, and the broad picture of advertising versus marketing, the ball is in your court! You'll begin to work closely with your instructor, as well as outside resources and research, to craft a plan that adapts to your own goals and paves the way for success in your field.

Planning a Campaign

By this point in your independent study, you should have your client selected, and you both should be ready to collaborate on a project together. In Discussion Two, you'll work with your instructor to refine input from your client and develop a firm project idea. You'll also have the opportunity to practice conducting the interviews you'll be doing of professionals in your field this semester by interviewing your instructor about creative collaboration they've done in the past.

Researching and Refining Campaigns

With your client project underway, you're almost ready to enter the creative stage of actually building rough drafts and collateral. But don't forget to do your research and planning! As the reading in this lecture goes to great pains to point out, there's a lot of prep work before we dive into the actual construction of a campaign.

Alternative Advertising

Now that you've built roughs and collateral, you are ready to start bolstering your campaign with the fun pieces and touches that will make it truly an above and beyond project.

Placing Ads and Measuring the Results

You'll never know if a campaign is successful unless you measure its success. That seems obvious, but how do you know what to measure? How do you know what constitutes "success" for your campaign? Sure, your client wants more customers and revenue, but how much? By when? These are all important questions that become much clearer to answer with proper and rigorous analytics.

Reviewing and Learning from Campaigns

Your campaign is getting close to the finish line! The end of a campaign is the time to cross your T's and dot your I's on all relevant material, and make sure you've prepared your media buys, analytics, and all backend infrastructure necessary for a smooth launch.
What Are The Course Projects?
This multi-faceted portfolio project provides an opportunity for independent study to develop an advertising campaign for a local or fictional client.
What Software or Supplies Do I Need?
Computer with Internet connection.
Adobe Photoshop, Illustrator, and InDesign or equivalent programs.
Basic experience in ad design and the above software.
What Will I Learn?
Students in this course can expect to learn to:
Research companies and products in specific genres, design trends in those areas, and other design work and marketing initiatives that may influence the direction of your concept.
Identify colors, typography, compositions, and images that appeal to target customers.
Use brainstorming, sketches, tearsheets, mood boards, and any other methods of your choice to form a solid design message.
Create a color palette that will be woven throughout the design pieces. Use your research, as well as your color theory skills, to come up with the right scheme for your concept.
Demonstrate your color palette in a JPEG file with swatches of each main color in the scheme.
Design a logo that reflects your research, your overall design concept, your color scheme, and your type choices.
Research and implement the eight stages of an advertising campaign.
Develop a concept for an ad design project with a local client.
Working with your instructor, develop two general research questions to be explored and answered as part of your independent study.
Conduct a client design project that utilizes the following tools - market research, sketches, brand matrix, inspiration board, social or multimedia component, analytics, launch promotion.
Classes start January, April, and August
3 Credit Course
Project-Based: Exercises, Discussions, and Critiques
| Course Tuition and Fees | |
| --- | --- |
| Tuition | $510/credit |
| Registration Fee* | $200 |
| Total Course Price | $1730 |
Registration fees are nonrefundable after 5 days from enrollment. All tuition includes a digital materials fee for course content.
Course Registration Form
To register for this course, use the form below to enter your information and desired start date. An Admissions Advisor will contact you to arrange payment and provide you with an Enrollment Agreement.
Frequently Asked Questions (FAQ)
What Are The Courses Like?
Our courses are project-based. In each course you'll enjoy a series of lectures, projects, discussions, and critiques designed to stretch your creative skills, earning college credit for your completed course.
How Much Time Do I Need?
Classes start January, April, and August, and this course can be completed in a 15-week term. College credit from this course can be applied to a range of degree and certificate level programs at Sessions College.
Who Are The Instructors?
Our courses are developed and taught by our faculty of professional artists, designers, and photographers. This means that you'll learn in-demand skills, get feedback on your work, and build a portfolio of creative work.
Is Sessions College accredited?