Online Beginner Web Design Course
Intro to Web Design
The field of Web design rewards a unique blend of technical skills, creativity, visual communication, information science, and entrepreneurship. In this introductory Web design course, you'll learn how the Web evolved, cover the technical fundamentals, and learn the design principles that characterize the leading sites. Through exposure to best (and worst) practices on the Web, you'll learn how to intelligently critique a Web site design, both from a functional and an aesthetic standpoint.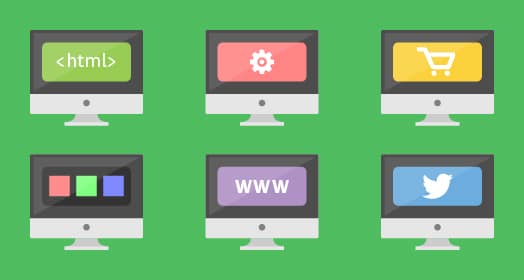 Equip yourself with essential Web design know-how
Instructor-Led Course
Feedback from design professionals
Creative Projects
Stretch your skills, grow your portfolio
Learn at Your Own Pace
Self-paced and scheduled programs available
Course Outline
Preview course topics and assignments.
1 - The Fundamentals of Web Design
How did the Web we know today come about, and how does it work? Lesson One discusses the history and the evolution of the World Wide Web from the 1950s to the present day, including defining Web 2.0. You'll take apart a sample Web page to discover how it's constructed, both from a functional and an aesthetic standpoint. Then you'll look at six leading Web sites to learn how different sites function.
Project - Functional analysis
2 - The Principles of Web Design
What separates a well-designed site from a poorly conceived one? In Lesson Two, you'll chart the differences between Web and print design, focusing on those issues a Web site designer can (and can't) control. You'll learn eight principles for effective Web site design, and discover our Top Ten Web design faux pas, those "pitfalls" that any Web designer should avoid.
Project - Web dos and don'ts
3 - Getting Started in Web Design
What tools and technologies does a Web site designer need to master? In this lesson, we look at today's well-stocked Web design toolkit, examining the pros and cons of the main software options in digital imaging, HTML editors, and multimedia. To equip you for a real-world design environment, we'll also look at the different roles and stages in the Web design process, to find out what's required.
Project - Web site critique
Course Objectives
Building skills? Here's an overview of what you'll learn in this course:
Identify the main design elements of a Web page including headers, tables, and navigation.
Identify the basic features and applications of HTML including opening and closing tags and title tags.
Identify the most common types of Web graphic files and how they are optimized for Web presentation.
Evaluate existing Web sites to determine how and why they have used specific design and code features.
Identify specific principles of Web design and common Web design pitfalls in existing Web sites.
Research a Web site audience and conceptualize features appropriate to that audience.
Select appropriate Web site design and development software.
Identify the various facets and roles of a Web design job.
Perform critiques of existing Web sites based on design principles, functionality, and audience needs, and suggest improvements.
Course Registration
Interested in this course? Scheduled and self-paced enrollment options are available.
Course Level
Classes start
Registration Fee
Technology Fee
Tuition
Vocational course
30 hour course, 3 months access
Enroll today, start tomorrow
$50
$25/course
$334
* Registration fees are nonrefundable after 5 days from enrollment. All tuition includes a digital materials fee for updates to course or program content.
Software and Supplies
To take this course you'll need:
Computer with Internet connection.
MS Word or equivalent program.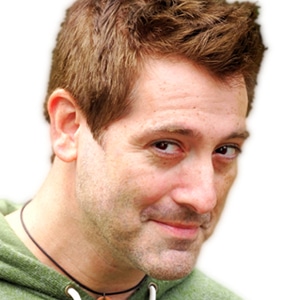 Geoph Essex
is a Web developer, programmer, animator, and educator.
Course developed by Tara MacKay
Student Feedback
The instructors have top credentials and experience and are always there to offer a new perspective, as well as valuable coaching and mentoring. - Myriam Keaton, Associate Degree in Graphic Design.
Getting Started
Enrolling online is easy and convenient.

Chat with our knowledgeable admissions staff to select course and program options.

Complete your registration entirely online.
Related Programs
Did you know? You can take this course as part of an award-winning certificate or degree program.