Did you ever wonder how giant corporations such as CBS, BMW, and Sony establish their corporate images? And how important these company images are in promoting their respective franchises? Discover the answers in this online brand identity course. Explore through case studies the essential skills required to design logos, marketing materials, and advertising programs to establish and promote a corporate identity. You'll be designing or redesigning company identities for both existing companies and newly established businesses.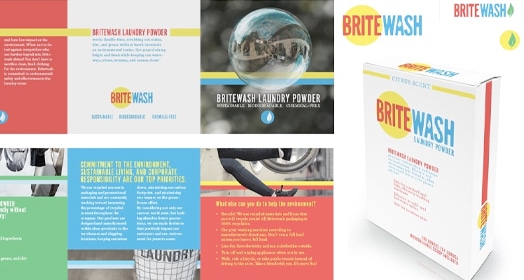 Brandin design by student Andrew Johnson
100% online
Project-based
Instructor-led
Credit-bearing: 3 Credits
Classes start January, April, and August
Instructor(s)
The course is taught by the following instructor(s):
Course developed by: Sigrun Gil
Take this course as a standalone or as part of the following program(s):
Intro to Corporate Identity

How does a company and organization project a coherent identity that's as recognizable as a human personality? We will explore the history, purpose, and possibilities of corporate identity. This session presents the concept of experienced value and how it relates to visual design and includes case studies of CBS and BMW.

Design and Corporate Strategy

Where do company logos come from and how do they evolve? This week, we will look at the reasons for identity overhauls and how to make the most of change. Case studies of British Airways, Texaco, and others are discussed to explore the connection between company identities and changes in national and worldwide consciousness.

Designing a Corporate Brand

What skills do you need to design a great company logo or communicate with a corporate client? These characteristics will be discussed this week so you can work professionally and with the needs of clients and consumers in mind. A case study documenting the evolution of the BBC identity will be explored.

Design Process and Methodology

In this session we will focus on the first of three critical phases of company design. Methods of solving important problems will be addressed, which is key to successfully handling the actual company identity creation. You will also explore a case study of NSB, a Norwegian railway company that decided to modernize its identity, only to encounter a world of problems in need of solutions.

From Solution to Evaluation

Every problem has a solution, and in this lesson we present the "solution phase" of the design process with a focus on generating effective ideas, overall strategies, and the all-important design manual. The lecture wraps up with a look at the "evaluation phase" in which solutions are put to the test.

Product and Corporate Design

A company logo is merely cosmetic without a strong product to back it up, and we'll look at the role the product plays in a company design in this lesson. Specifically, you'll explore how identity is presented through product designs from Apple and Sony.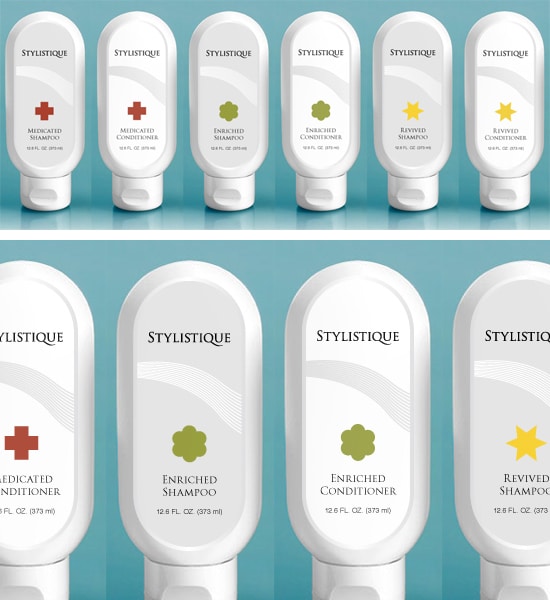 by Rae Lynn Giasson
What Are The Course Projects?
Develop a visual identity, implement a rebranding, design a product line, and develop an identity suite for a small business.
What Software or Supplies Do I Need?
Computer with Internet connection.
Adobe Photoshop and Illustrator.
Basic experience in the above software.
What Will I Learn?
Students in this course can expect to learn to:
Develop an understanding of the different components of a corporate identity and the designer's role in developing it.
Research and design logos for three different companies, exploring differences in concept development.
Develop an understanding of how corporate identity is influenced by corporate business strategy.
Research and redesign a TV network's logo to change or better present its identity.
Design logos and cohesive brand identities for three product lines of hair care products.
Develop an understanding of the skills and attributes required to become a corporate designer.
Apply a three-step methodology to research and develop a concept for the visual identity of a restaurant.
Apply approaches to researching, conceptualizing, and sketching design ideas and presenting your work to the client.
Develop and hone a visual identity, presenting it to a fictional client in different applications.
Develop an understanding of the critical relationship between product, environment, communication, and logo design.
Apply a finished design to a shop front for the client's restaurant, letterhead, business cards, and other elements: a proposal, user guide, and slideshow.
Classes start January, April, and August
3 Credit Course
Project-Based: Exercises, Discussions, and Critiques
| Course Tuition and Fees | |
| --- | --- |
| Tuition | $510/credit |
| Registration Fee* | $200 |
| Total Course Price | $1730 |
Registration fees are nonrefundable after 5 days from enrollment. All tuition includes a digital materials fee for course content.
Course Registration Form
To register for this course, use the form below to enter your information and desired start date. An Admissions Advisor will contact you to arrange payment and provide you with an Enrollment Agreement.
Frequently Asked Questions (FAQ)
What Are The Courses Like?
Our courses are project-based. In each course you'll enjoy a series of lectures, projects, discussions, and critiques designed to stretch your creative skills, earning college credit for your completed course.
How Much Time Do I Need?
Classes start January, April, and August, and this course can be completed in a 15-week term. College credit from this course can be applied to a range of degree and certificate level programs at Sessions College.
Who Are The Instructors?
Our courses are developed and taught by our faculty of professional artists, designers, and photographers. This means that you'll learn in-demand skills, get feedback on your work, and build a portfolio of creative work.
Is Sessions College accredited?