Effective written communication is essential in business and technical applications, such as in developing client proposals or preparing Web site content. In this online business writing course, you'll explore different types of business and technical writing for print and the Web, focusing on learning professional approaches to researching, formatting, writing, and editing documents in the workplace. With feedback from an expert instructor, you'll improve your writing and gain practice in data presentation and instructional writing.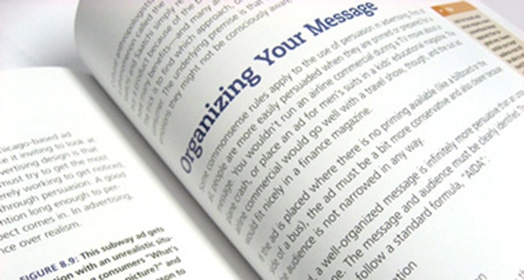 Learn to write business and technical documents
100% online
Project-based
Instructor-led
Credit-bearing: 3 Credits
Classes start January, April, and August
Instructor(s)
The course is taught by the following instructor(s):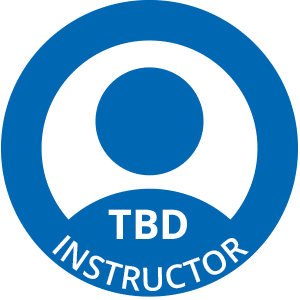 Course developed by: Debra Herman
Take this course as a standalone or as part of the following program(s):
Nuts and Bolts of Business and Technical Writing

This lecture takes a look at the nuts and bolts of business and technical writing. We'll start by discovering how business and technical writing differs from other types of writing. We'll then explore the processes used to create business and technical documents. As business and technical writing is often produced in a collaborative process, we'll discuss how writers work as part of a team and examine some "rules of the road" for business and technical writing.

Writing for Print

This week's class focuses on the preparation of written materials that are destined to be printed. With printed materials, you need to communicate your writing using visual features that work for the printed page rather than an electronic screen. As a designer, you are familiar with document layout and composition rules, but when you also tackle the role of writing documents, there is much more for you to control.

Researching for Writing

This lecture begins by describing a type of document that is invaluable in laying out the detailed rules for document content and formatting: the style guide. As there is no one style guide that fits all business and technical writing needs, you will be introduced to a selection of important guides so that you can choose the appropriate one for your projects. We'll also focus on key research tools for obtaining the facts and information needed to draft proposals, reports, technical manuals, and other written materials you might need to author.

Illustrating Your Writing

How will you illustrate your ideas? The first half of this lecture looks at the use of tables, charts, graphs, and maps to organize and present data. The second half focuses on the use of illustrations in print and on the Web.

Creating Instructional Material

This week's class begins with a look at writing tutorials such as user guides and "getting started" guides. These books differ from reference books in that their purpose is to teach novices how to make the best use of a product. The second part of the lecture focuses on the help files that ship with most software programs.

Writing for the Web and Authoring Structured Documents

In this final session, we will look at two loosely related topics that can give you an edge in business and technical writing. The first part of the lecture looks at preparing written and visual material for use on the Web in a business and technical context. The second part tackles structured documentation, a method of creating documentation which relies on formal rules as a means of producing consistent, flexible documents.
What Are The Course Projects?
Creative assignments integrate written and visual communications challenges that include technical writing, professional communications, information graphics, instructional design and writing for the web.
What Software or Supplies Do I Need?
Computer with Internet connection.
MS Word or equivalent program.
What Will I Learn?
Students in this course can expect to learn to:
Use a systematic process for writing business and technical documents, including planning, drafting, editing, and revision.
Apply formatting and grammar principles specific to business and technical documents.
Identify the basic layout needs for business and technical documents including margins, columns, and pagination.
Apply techniques for creating consistently formatted documents in a word processor.
Identify general and specialized style guides used for writing.
Use online and offline reference sources for research, properly citing sources and respecting copyright and trademark laws.
Represent data with charts, graphs, and maps and incorporate different kinds of images into business documents.
Create basic instructional materials such as user guides, help materials, and slideshow presentations.
Apply methods for writing and presenting engaging, readable content for the Web.
Discuss the general use of XML for managing large, structured documents.
Author various business and technical documents including email, official letters, resume, cover letter, bibliography, proposal, user guide, and slideshow.
Classes start January, April, and August
3 Credit Course
Project-Based: Exercises, Discussions, and Critiques
| Course Tuition and Fees | |
| --- | --- |
| Tuition | $510/credit |
| Registration Fee* | $200 |
| Total Course Price | $1730 |
Registration fees are nonrefundable after 5 days from enrollment. All tuition includes a digital materials fee for course content.
Click Register Now to enter your information and desired start date. An Admissions Advisor will contact you to arrange payment and provide you with an Enrollment Agreement.
Frequently Asked Questions (FAQ)
What Are The Courses Like?
Our courses are project-based. In each course you'll enjoy a series of lectures, projects, discussions, and critiques designed to stretch your creative skills, earning college credit for your completed course.
How Much Time Do I Need?
Classes start January, April, and August, and this course can be completed in a 15-week term. College credit from this course can be applied to a range of degree and certificate level programs at Sessions College.
Who Are The Instructors?
Our courses are developed and taught by our faculty of professional artists, designers, and photographers. This means that you'll learn in-demand skills, get feedback on your work, and build a portfolio of creative work.
Is Sessions College accredited?