Online Character Animation Course
Character Animation
Ready to put your creativity in motion? Learn how to apply the classic principles of character animation to 3D models using Autodesk Maya. Working with a pro animator, you'll explore 14 principles of animation ranging from squash and stretch and anticipated movement to the expression of personality and thought. Using Maya's high-level animation tools, you'll gain insight into the professional animator's approach, learning to work with hierarchical characters, create effective poses, properly time your shots, develop advanced walk cycles, and even make your characters think.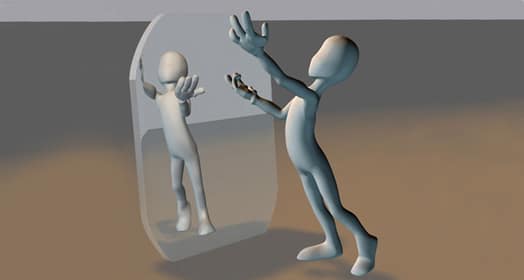 Lights, camera... action!
Bring your 3D character designs to life
Instructor-Led Course
Feedback from design professionals
Creative Projects
Stretch your skills, grow your portfolio
Learn at Your Own Pace
Self-paced and scheduled programs available
Course Outline
Preview course topics and assignments.
1 - Principles of Animation
Lesson One launches the course with an overview of how to animate in Maya and an exploration of tried-and-true techniques including squash and stretch, anticipation, follow through, and overlapping. You'll learn how to work with a skeleton hierarchy as you animate in Maya and use the Graph Editor and Dope Sheet to refine your animations.
Project - Animate a character with a Tail
2 - Animating Hierarchical Characters
Just like a real human, a 3D character needs a skeleton to move naturally. In this lesson, you'll learn how to manipulate and pose a "rigged" character—one designed with a skeleton and joints. You'll explore how to create overlapping actions and secondary actions to impart grace and realism to your character and examine the challenge of animating a character's jump.
Project - Animation with props
3 - Lights! Camera! Acting!
It's every director's dream... actors who are emotional, punctual, and obedient. (And geometrically perfect, but needing direction). Lesson Three explores some ways to add drama in animating your characters and hold the attention of your audience. You'll learn how to exaggerate motion to give a character feeling, and edit the timing in your animation, including holds to allow your audience to digest the action and feel immersed in the character's world.
Project - Expressive animation
4 - Playing with People: Basic Human Motion
Lesson Four begins with a look at the two principal methods of animating character joints: forward kinematics and inverse kinematics. You'll learn how to edit FK and IK settings in Maya and learn the pros and cons of each approach. Then you'll focus on two important aspects of natural human motion: arcs and weight. The emphasis will be on how to create fluid, organic arc motions and apply realistic weight shifts to a character.
Project - Waving and Weight shifting
5 - Playing with People: Advanced Human Motion
What makes an animated character interesting? Sometimes it's all in the pose: the perspective on the character seen by the audience in camera view. In Lesson Five, you'll learn techniques for creating poses that are compelling and read well onscreen. Topics include how to compose good character silhouettes, avoid twinning, and create effective hand gestures. The remainder of the lesson focuses on how to begin creating the different animated cycles used in game animations.
Project - Looping game cycle: swim, attack, or jump.
6 - Acting with Humanoids
By Lesson Six, you're prepared to create effective, engaging character animations that incorporate many important principles of animation. The final lesson focuses on ways to finesse your work, by making your characters "think" through head movement and eye contact. You'll then get an indepth insight into creating a walk cycle, examining the basic poses involved and methods of adding personality to a walk.
Project - Walk cycle
Course Objectives
Building skills? Here's an overview of what you'll learn in this course:
Apply basic principles of animation with Maya including: squash and stretch, anticipation, and follow through.
Use the Maya Graph Editor and Dope Sheet to create natural-looking, overlapping action.
Apply overlapping action techniques to hierarchical, organic characters.
Implement secondary animation details for character personality and realism.
Use pose exaggeration to achieve strong dynamic and comedic effects.
Use keyframes and holds to properly time shots for optimal effectiveness.
Develop animations that incorporate character interaction and decision making.
Identify appropriate situations for use of forward kinematics and inverse kinematics, and implement them accordingly.
Apply arcs and weight shifts to characters, resulting in natural, believable motion.
Identify the animation possibilities within a pose and create a variety of effective character poses and gestures.
Develop a believable walk cycle and use posing within the cycle to create mood and personality.
Use animation techniques to indicate character thought and eye contact.
Effectively plan, analyze, and act out a shot prior to animating.
Course Registration
Interested in this course? Self-paced enrollment options are available. Ask Admissions about taking this course as part of a certificate program.
Course Level
Classes start
Registration Fee
Technology Fee
Tuition
Vocational course
60 hour course, 3 months access
Enroll today, start tomorrow
$50
$25/course
$534
* Registration fees are nonrefundable after 5 days from enrollment. All tuition includes a digital materials fee for updates to course or program content.
Software and Supplies
To take this course you'll need:
Computer with Internet connection (broadband recommended).
Autodesk Maya and Adobe Photoshop.
Computer that meets Autodesk Maya system requirements and three button mouse.
Basic experience in Maya.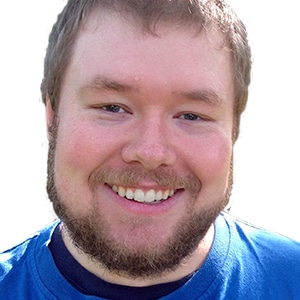 Greg Marlow
is a freelance animator and digital artist.
Course developed by Cristin McKee
Student Feedback
The instructors have top credentials and experience and are always there to offer a new perspective, as well as valuable coaching and mentoring. - Myriam Keaton, Associate Degree in Graphic Design.
Getting Started
Enrolling online is easy and convenient.

Chat with our knowledgeable admissions staff to select course and program options.

Complete your registration entirely online.
Related Programs
Did you know? You can take this course as part of an award-winning certificate or degree program.