Online Digital Art Photography Course
Digital Art Photography
Have you ever wondered about the days, weeks, or months that went into creating the work of art you admire in a gallery or exhibition? In this course, you'll explore the creative process behind developing and pitching photography or digital art shows. Explore each step of the endeavor from the genesis of an art concept through its exploration, selection, treatment, and presentation.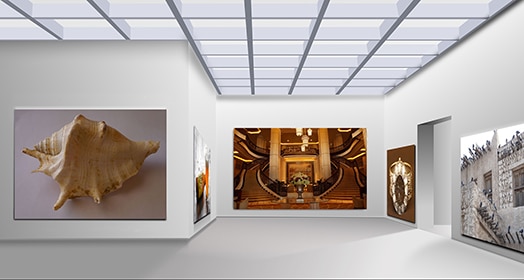 Student photography work by Joella Frahm
Workshop on developing a photography exhibition
Instructor-Led Course
Feedback from design professionals
Creative Projects
Stretch your skills, grow your portfolio
Learn at Your Own Pace
Self-paced and scheduled programs available
Course Outline
Preview course topics and assignments.
1 - The Exploration Stage
The foundation of any contemporary artwork is a concept. Lesson One focuses on the exploratory stage of a creative project, showing you how to develop an idea and identify obvious or disguised meanings in the subject. Through a real case study, you'll learn how the artist conceptualized the early stages of her "Suckers" exhibition, creating a series of related themes and planning the direction for a photo shoot. Techniques for setting up a photo shoot are explored, with a focus on framing and lighting.
Project - Concept development
2 - Selection and Treatment
Lesson Two explores approaches to selecting and manipulating the results of a photo shoot. You'll explore the artist's approach to using Photoshop (or other digital imaging program) to excerpt and crop photos, manipulate colors and contrasts, and place emphasis on certain aspects of the work's content.
Project - Selection and color enhancement
3 - Execution, Installation, and Presentation
Lesson Three gives you tools for placing your artwork in space, so that you can present it effectively to galleries or other exhibition spaces. You'll cover tips and techniques presenting each work's dimensions in perspective, learning how to create a virtual exhibition in your digital imaging program. You'll also explore how to write an effective proposal to pitch your exhibition to a real or imaginary exhibition space.
Project - Pitching the exhibition
Course Objectives
Building skills? Here's an overview of what you'll learn in this course:
Discover and articulate a concept for a photography exhibition and identify a direction for their art projects.
Utilize case studies to explore the themes, meaning, and message of an art project.
Identify different strategies for selecting and framing a composition.
Employ framing and lighting techniques for setting up a photo shoot.
Apply basic treatments for digital images including curves and color correction, explaining the rationale for their framing and color choices.
Develop a concept document for a photographic exhibition.
Narrow down a selection of works to identify the best pieces for an exhibition.
Approach galleries with an effectively written proposal for an exhibition.
In Photoshop, create a virtual gallery for a presentation to secure prospective exhibition space.
Course Registration
Interested in this course? Self-paced enrollment options are available.
Course Level
Classes start
Registration Fee
Technology Fee
Tuition
Vocational course
30 hour course, 3 months access
Enroll today, start tomorrow
$50
$25/course
$334
* Registration fees are nonrefundable after 5 days from enrollment. All tuition includes a digital materials fee for updates to course or program content.
Software and Supplies
To take this course you'll need:
Computer with Internet connection.
Digital camera with at least a 3 megapixel rating.
Adobe Photoshop or equivalent program.
Experience in the above software.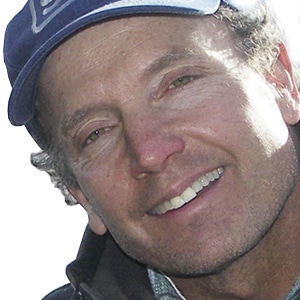 Taz Tally
is an industry-leading expert in digital imaging and pre-press techniques.
Course developed by Cecilie Dahl
Student Feedback
The instructors have top credentials and experience and are always there to offer a new perspective, as well as valuable coaching and mentoring. - Myriam Keaton, Associate Degree in Graphic Design.
Getting Started
Enrolling online is easy and convenient.

Chat with our knowledgeable admissions staff to select course and program options.

Complete your registration entirely online.
Related Programs
Did you know? You can take this course as part of an award-winning certificate or degree program.