Online Dreamweaver Course
Dreamweaver I
Adobe Dreamweaver is the HTML editor of choice for professional Web designers. With Dreamweaver, you can design sophisticated pages and Web sites, creating advanced responsive layouts by using CSS and Bootstrap to style typography and colors, create fixed and fluid layouts, add jQuery or HTML5 video, and more. In this online Dreamweaver course, you'll get to grips with Adobe's Web editor, working with a design pro.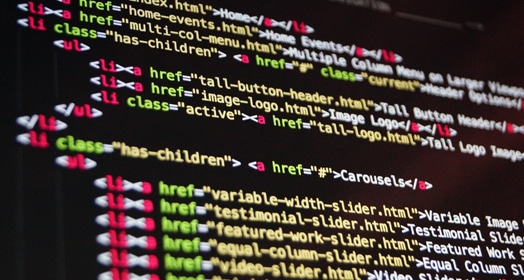 Learn to build Web sites with the Adobe HTML editor
Instructor-Led Course
Feedback from design professionals
Creative Projects
Stretch your skills, grow your portfolio
Learn at Your Own Pace
Self-paced and scheduled programs available
Course Outline
Preview course topics and assignments.
1 - Intro to Dreamweaver
Lesson One kicks off with an introduction to Dreamweaver's flexible toolkit. You'll learn how to define a site and navigate the Dreamweaver workspace and different document views. To edit your page, you'll learn how to select text and objects in Live View, and insert images and text, create links, and preview a page in a browser. We'll also discuss tips for file management, file naming, and path structure.
Project - Favorite links page
2 - Cascading Style Sheets
CSS is a designer's dream; the secret of its beauty is the level of control you, the designer, get to wield over your site creations. In this lecture, we will explore Dreamweaver's CSS tools in depth so you can exert precise control over typography, color, and spacing. Topics will range from how to create Tag, Class, and ID selectors, to how internal and external style sheets are handled, to text and design style attributes.
Project - Arts and crafts site
3 - Responsive Web Design
As Web designers, we deal with unique challenges. Our layouts must adapt to a variety of screen sizes, from large desktop displays to medium-sized tablets to small handheld devices. The solution is responsive design. In this lesson you'll discover the benefits of using responsive layouts. We'll discuss how Bootstrap layouts are planned and developed and walk step by step how to modify a Bootstrap layout in Dreamweaver.
Project - E-commerce page
4 - Data Tables
HTML tables were developed for data display: rows and columns of facts and figures. With the advent of CSS positioning, tables have regained their original purpose: representing data. In this lesson you'll learn how to create and edit tables in an HTML document and apply Bootstrap's table selectors, even make HTML tables responsive.
Project - Restaurant site
5 - CSS Positioning
In this lecture, you'll expand your design options using CSS positioning: absolute, relative, fixed, and static. Using a combination of floats and CSS positioning, you can build virtually any layout imaginable. Say hello to staggered graphics and overlapping images—it's time to break out of the box.
Project - Jewelry site
6 - jQuery, Multimedia, and Troubleshooting
In this last lecture, we'll venture beyond the bones of layout design in Dreamweaver and look at some exciting (and important) extras. First, we'll discuss jQuery. Second, we'll learn how to incorporate multimedia files. Finally, because troubleshooting is a key final stage in any Web project, we'll review the ground rules to get your sites successfully launched.
Project - Jewelry site
Course Objectives
Building skills? Here's an overview of what you'll learn in this course:
Navigate the Dreamweaver interface and access the full range of tools, panels, and commands.
Publish Web pages to a Web server using Dreamweaver FTP.
Style text, links, and page backgrounds consistently and creatively using Cascading Style Sheets (CSS).
Select CSS type styles that are clear, readable, and appropriate to the look and feel of a site.
Create Web pages using a Bootstrap layout, modifying CSS properties including borders and padding using CSS.
Design a navigation bar using Bootstrap components.
Present tabular data effectively using responsive HTML tables.
Use basic Web design guidelines to create attractive Web layouts and color schemes.
Develop fixed and fluid page layouts that effectively respond to user device and browser size.
Use jQuery plugins to create a responsive navbar and incorporate a Lightbox gallery.
Add HTML5 video and other multimedia elements to Web pages.
Troubleshoot and repair broken links and other basic Web site flaws.
Course Registration
Interested in this course? Scheduled and self-paced enrollment options are available. Ask Admissions about taking this course as part of a degree or certificate program.
Course Level
Classes start
Registration Fee
Technology Fee
Tuition
Degree course
3 credits, 15 weeks
Jan, May, Aug
$200
$50/semester
$475/credit
Vocational course
60 clock hours, 3 months access
Enroll today, start tomorrow
$50
$25/course
$534
* Registration fees are nonrefundable after 5 days from enrollment. All tuition includes a digital materials fee for updates to course or program content.
Software and Supplies
To take this course you'll need:
Computer with Internet connection.
Adobe Dreamweaver CC.
An account with a Web hosting service. Free services are available. Your Web host must support Dreamweaver's FTP protocol.
Adobe Photoshop or equivalent program recommended but not required.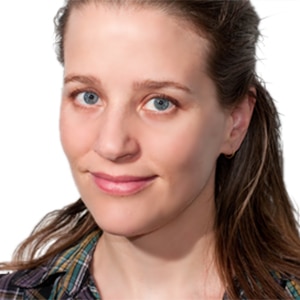 Piper Nilsson
is a graphic/Web designer and award-winning instructor.
Course developed by Piper Nilsson
The instructors have top credentials and experience and are always there to offer a new perspective, as well as valuable coaching and mentoring. - Myriam Keaton, Associate Degree in Graphic Design.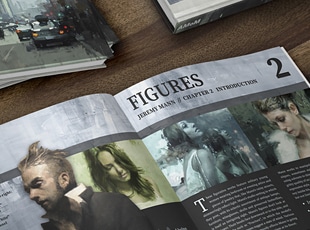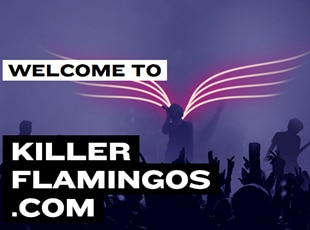 Enrolling online is easy and convenient.

Chat with our knowledgeable admissions staff to select course and program options.

Complete your registration entirely online.
Did you know? You can take this course as part of an award-winning certificate or degree program.