Online Game Design Course
Game Design Documents
You've got a great idea for a video game. How do you take your game from concept to creation? In this online game design course, you'll learn how to create an overview, a proposal, and a sample design document for your very own hot game concept. You'll learn how designers use formal documentation to develop a concept and pitch it to business managers and game development teams. Discover how to turn a mere idea into a document that details every aspect of the game—art, audio, programming, interface, and more.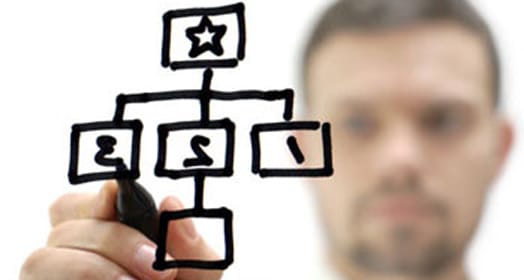 Turn your video game concept into a development plan
Instructor-Led Course
Feedback from design professionals
Creative Projects
Stretch your skills, grow your portfolio
Learn at Your Own Pace
Self-paced and scheduled programs available
Course Outline
Preview course topics and assignments.
1 - Concept and Overview Document
Every video game starts with a great idea in a designer's mind. The overview document is the first step in turning that idea into a reality, getting management excited about your concept. In this lesson, you'll learn all of the essential components of an overview document and methods for making it brief, informative, and most of all, exciting. You'll learn how dev team members use the design document and exploring methods for brainstorming a concept. This lesson introduces a game industry case study that you'll follow throughout the course.
Project - Overview document
LESSON 2 - The Proposal Document
You've convinced management that your game idea is worth looking into, so now you've got to propose the project on a much larger scale. You'll learn how to expand on your overview, creating a detailed document with an expanded concept section, a breakdown of essential information, a list of key features and selling points, a description of how the game is played, and even some concept art.
Project - Project proposal
LESSON 3 - The Design Document
When a game gets the go-ahead, the designer creates a detailed manual called a design document that all members of the development team must follow. This game bible dictates every detail about the game, and can reach a whopping 500 pages in length! This lesson breaks down the design document into its many components, which include art direction, audio direction, programming, game flow, interface, and more. You'll learn important questions to ask art, audio, and programming departments in order to develop a design doc in a professional environment.
Project - Design document
Course Objectives
Building skills? Here's an overview of what you'll learn in this course:
Identify the main components of a video game overview document.
Discuss how game design documents are created and used in the game development industry.
Write an overview document that effectively introduces a game concept and provides summary information about the game.
Write a proposal document that communicates effectively to a broad audience of readers (marketers, developers, non-gamers, and so on).
Provide a breakdown of all pertinent game information in the proposal document phase, anticipating and answering all early questions about the game.
Communicate selling points and key features of a game through a proposal document.
Define art and audio direction as well as programming needs, screen displays, interface elements, and other details within a final design document.
Conceptualize and develop design goals for a design document.
Define the flow of the game through all levels, including start and end screens.
Create a sample design document that will showcase their game design and writing skills.
Course Registration
Interested in this course? Self-paced enrollment options are available.
Course Level
Classes start
Registration Fee
Technology Fee
Tuition
Vocational course
30 hour course, 3 months access
Enroll today, start tomorrow
$50
$25/course
$334
* Registration fees are nonrefundable after 5 days from enrollment. All tuition includes a digital materials fee for updates to course or program content.
Software and Supplies
To take this course you'll need:
Computer with Internet connection.
Access to a current generation game console (Sony, Microsoft, or Nintendo).
Familiarity with classic video games highly recommended.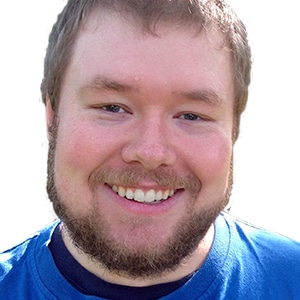 Greg Marlow
is a freelance animator and digital artist.
Course developed by Alex Jimenez
Student Feedback
The instructors have top credentials and experience and are always there to offer a new perspective, as well as valuable coaching and mentoring. - Myriam Keaton, Associate Degree in Graphic Design.
Getting Started
Enrolling online is easy and convenient.

Chat with our knowledgeable admissions staff to select course and program options.

Complete your registration entirely online.
Related Programs
Did you know? You can take this course as part of an award-winning certificate or degree program.