Online Game Development Course
Intro to Game Development
Want to work in the game industry? Great news, it's a fast-expanding field where employers are always looking for talented artists and designers. This online game development course gives you a head start in your game art or design career. Gain insight into every aspect of how today's video games are created. You'll learn about the business model, the technology platform, the production process, and the genres that define the medium. You'll explore the inner workings of the game development team, finding out how art, programming, audio, design, and QA work together to create a killing product.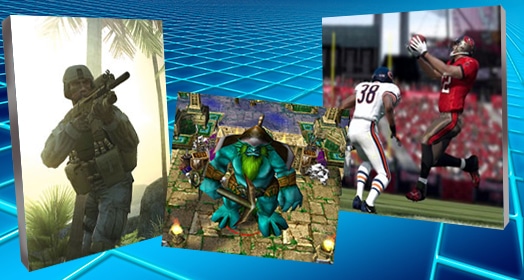 Get a head start on a career of game art and design
Instructor-Led Course
Feedback from design professionals
Creative Projects
Stretch your skills, grow your portfolio
Learn at Your Own Pace
Self-paced and scheduled programs available
Course Outline
Preview course topics and assignments.
1 - Intro to the Game Industry
Lesson One starts by exploring the economics of the industry, learning about the business model that underpins the development and publication of video games. You'll examine the technological platforms that dominate the market today: console, PC, Web, educational, handheld, and explore the impact of games around the world. And where do artists or designers fit into the picture? To find out, you'll examine the different phases of the game production process: preproduction, production, and publication.
2 - Video Game Genres
To design or develop art for video games, you need a thorough understanding of video game genres, and not just the games you like to play. Video games are inspired, designed, developed, published, consumed, and played according to genres that are influenced by other media and have developed their own internal traditions and conventions over the last 30 years of game development. Lesson Two focuses on developing your understanding of these genres. You'll examine how the genre can dramatically affect both gameplay and art direction in shooters, action adventure, survival horror, strategy games (RTS and turn-based), role-playing games, MMOOGs, puzzles, and simulations. The lesson will discuss defining characteristics and reference landmark game titles and styles.
3 - Meet the Team
Who builds video games these days, anyway? Hundreds of people, it turns out. Lesson Three provides an overview of the professional game development team, analyzing the roles of different departments and typical industry roles and how they interact. On your walking tour, you'll meet the people in art, programming, design, audio, QA, and game master departments, learning about what they do, and evaluating the challenges and rewards of the role.
4 - The Design Team
To the outsider, game design and game art sound like much the same thing. In fact, game design is a very specific task and very different from creating game art. Simply put, game designers make sure that video games actually work. Lesson Four examines how game designers develop gameplay (what a player does) for a target audience (who the player is) on the available technology (what platform the game is designed for). You'll meet the design team up-close, learning what such team members as the lead designer, mechanical designer, and level designer do, and finding out about the challenges and constraints in a typical development process.
5 - Visual Design (The Art Team)
The boundaries of visual design are challenged every year; each new platform or other technology enhancement pushes forward the look and feel of video games. Lesson Five introduces you to the people who make it happen. First, you'll explore concepts that affect the art direction of games: art style, color palette, and photo-realism. Then you'll meet the different people who develop art at different stages of the process: starting with lead artist, and moving along the pipeline to character artist, character animator, technical artist, background artist, 2D artist, and FX artist. Because game art involves a host a technical considerations, you'll explore some of the challenges game artists confront in their work.
6 - Games and Society
To design or develop video games, it's important that you have a broader context for the role video games play in our society. Lesson Six challenges you to explore wider social issues that affect the development of all video games. You'll look at the changing demographics of the video game audience and how the age/cultural makeup of the player affects the design or art direction of the game. Then you'll examine the ratings system that controls each video game release, learning the depiction of violence, sex and nudity, or use of specific language—even the color of blood—can affect the ratings a game receives.
Course Objectives
Building skills? Here's an overview of what you'll learn in this course:
Develop an understanding of the business model, technology platforms, and production processes used in the video game industry.
Develop and demonstrate the ability to present informed analyses of major video game genres.
Develop an understanding of the typical structure of a game development team and the roles played by different departments and individuals.
Develop an understanding of the core tasks and professional challenges that face a video game design team.
Develop an understanding of the core tasks and professional challenges that face a video game visual design team (the art team).
Develop and demonstrate the ability to present informed commentary on wider social factors that affect video game development.
Demonstrate the professional level of written communication skills that are required in today's game development industry.
Begin a process of exploration to identify your influences, interests, and ambitions as a game artist or designer.
Course Registration
Interested in this course? Self-paced enrollment options are available.
Course Level
Classes start
Registration Fee
Technology Fee
Tuition
Vocational course
60 hour course, 3 months access
Enroll today, start tomorrow
$50
$25/course
$534
* Registration fees are nonrefundable after 5 days from enrollment. All tuition includes a digital materials fee for updates to course or program content.
Software and Supplies
To take this course you'll need:
Computer with Internet connection.
Access to a current game console (Sony, Microsoft, or Nintendo).
Some familiarity with classic video games highly recommended.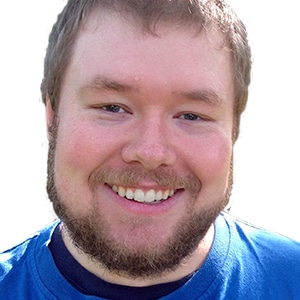 Greg Marlow
is a freelance animator and digital artist.
Course developed by Steve Kalning
Student Feedback
The instructors have top credentials and experience and are always there to offer a new perspective, as well as valuable coaching and mentoring. - Myriam Keaton, Associate Degree in Graphic Design.
Getting Started
Enrolling online is easy and convenient.

Chat with our knowledgeable admissions staff to select course and program options.

Complete your registration entirely online.
Related Programs
Did you know? You can take this course as part of an award-winning certificate or degree program.