Online Information Design Course
Information Design
Designing Web sites is no easy matter. To manage any successful Web project, someone must play the role of information designer. In today's multitasking Web design environment, that person could be you! In this online information design course, you'll learn systematic techniques for each stage of the Web site design process. You'll learn how user demographics, competitive critiques, feature lists, site maps, and wireframes are used in information design.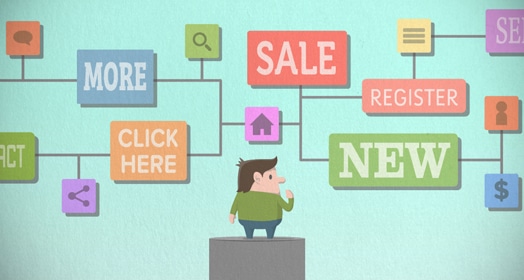 Learn a systematic approach to designing Web information architecture
Instructor-Led Course
Feedback from design professionals
Creative Projects
Stretch your skills, grow your portfolio
Learn at Your Own Pace
Self-paced and scheduled programs available
Course Outline
Preview course topics and assignments.
1 - Organization and Planning
In this lesson, you will learn the basics of information design. You'll learn what tasks an information designer is typically responsible for and examine how information design is affected by user demographics. You will discover how to analyze the user tasks in an information structure and pick up tips for the organization and delivery of site content. Finally, you'll explore ways to work efficiently with clients and conduct competitive critiques.
Project - Task analysis and feature list
2 - Information Hierarchy and Navigation
This lesson reviews classic Web site features and their typical role in a navigation scheme. You'll learn approaches to grouping and labeling content at the outset of an information design project. You'll explore how to take inventory of site content, create a hierarchy, and put together recommendations for visual designers. Finally, you'll learn techniques for designing effective and professional-looking site maps.
Project - Site map
3 - Blueprinting a Web Interface
The key to any Web site project is the organization of information. It's the primary role of information design. In this lesson, you'll explore a number of methods for organizing the information on each site page. You'll learn design tips for creating clean-looking, consistent, and effective wireframes and how to use wireframes to convey information to visual and technical team members. Finally, you'll examine both standard and experimental page designs and consider concepts relating to the future of information design and site usability.
Project - Site planning project
Course Objectives
Building skills? Here's an overview of what you'll learn in this course:
Develop an understanding of the purpose of information design in the Web design process.
Analyze the user experience of a Web site including tasks, layout, and hierarchy, and identify the needs of different types of site user.
Plan a Web site project in consideration of a client brief and target audience's needs.
Analyze a creative brief and competitor sites to create a list of site features that meets the goals of a project.
Strategize navigational structures and determine appropriate relationships, labeling, and hierarchy of content.
Work together with visual designers to produce attractive, consistent, and functional Web pages and navigational structures.
Design professional-looking site maps and choose global and local navigation structures that are most relevant to site users.
Design professional-looking wireframes as blueprints of all major Web site pages, focusing on consistency and functionality.
Structure and document the information architecture for a complete Web site, from creative brief to final wireframe and site map presentation.
Course Registration
Interested in this course? Self-paced enrollment options are available.
Course Level
Classes start
Registration Fee
Technology Fee
Tuition
Vocational course
30 hour course, 3 months access
Enroll today, start tomorrow
$50
$25/course
$334
* Registration fees are nonrefundable after 5 days from enrollment. All tuition includes a digital materials fee for updates to course or program content.
Software and Supplies
To take this course you'll need:
Computer with Internet connection.
A software program with drawing or diagramming tools, such as Adobe Photoshop, Adobe Illustrator, Microsoft PowerPoint, or Microsoft Visio.
Basic experience in the above software.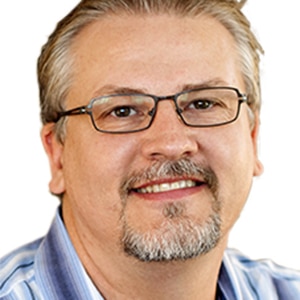 Bruce Bicknell
is a writer, illustrator, animator, Web designer, video editor, and marketing pro.
Student Feedback
The instructors have top credentials and experience and are always there to offer a new perspective, as well as valuable coaching and mentoring. - Myriam Keaton, Associate Degree in Graphic Design.
Getting Started
Enrolling online is easy and convenient.

Chat with our knowledgeable admissions staff to select course and program options.

Complete your registration entirely online.
Related Programs
Did you know? You can take this course as part of an award-winning certificate or degree program.