Online Rigging Course
Character Setup and Rigging
Before any 3D character can dive off a cliff or repel across a ravine, a technical artist must set up, rig, skin, and test a character skeleton to prepare it for animation. The focus of this online rigging course with Autodesk Maya is to take you inside a character model and teach you to build skeletons, rig your characters, "skin" them, and pose the characters, testing them for animation. Working with your instructor, you'll walk through the process of creating joints to assemble a skeleton, fine-tuning joints for realistic motion, rigging bodies and faces, and binding your character's skin to its skeleton.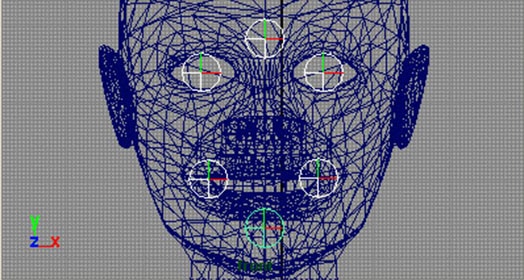 Setting up a character in Maya
Prepare your 3D character models for animation
Instructor-Led Course
Feedback from design professionals
Creative Projects
Stretch your skills, grow your portfolio
Learn at Your Own Pace
Self-paced and scheduled programs available
Course Outline
Preview course topics and assignments.
1 - Character Skeletons and Joints
It's time to get to the bare bones of character setup with a study of skeletons and joints. In the first lesson, you'll get an overview of the setup process, and start creating joints for a character, hands on. You'll use Maya to create a complete body skeleton and learn important techniques for fine-tuning it. Giving your characters a natural range of motion is essential. You'll learn how to make this happen with simple Maya tools.
Project - Setup your character
2 - Rigging a Character
With a skeleton in place, the next step is to rig your model by setting up the controls for your skeleton. This lesson examines how to set up both types of controls (inverse kinematics and forward kinematics) for different parts of your character, creating hierarchies that will allow the character to animate convincingly. You'll then explore two methods for rigging a character's face: blend shapes and skeletons.
Project - Create a complete rig
3 - Skinning and Posing a Character
To make a game character animate properly, you'll need to ensure the character's skin (its polygon mesh) will flex realistically each time a joint moves. Lesson Three focuses on a process delightfully known to game artists as "skinning" a character—binding the character's skeleton to the mesh. You'll learn how the character's mesh is bound through smooth and rigid binding, how to paint body and face weights to obtain appropriate mesh deformation, and how to lock joint rotation to natural limits. You'll wrap up the course with a look how to pose your character and test out your model.
Project - Binding, Weighting, and Posing
Course Objectives
Building skills? Here's an overview of what you'll learn in this course:
Set up a complete skeleton for a 3D model.
Place joints in appropriate locations for realistic movement.
Configure the axes of rotation of joints for a natural range of motion.
Rig a character using inverse kinematics and forward kinematics.
Set up groups and hierarchies to control inverse kinematics.
Rig a face using the blend shapes method and the skeleton method.
Bind a character's skeleton to its mesh with smooth binding and rigid binding.
Paint weights on vertices so the mesh will deform properly with all joint movements.
Limit the motion of joints by locking transforms and setting joint rotation restrictions.
Create natural character poses to test the motion of the skeleton and mesh.
Course Registration
Interested in this course? Self-paced enrollment options are available.
Course Level
Classes start
Registration Fee
Technology Fee
Tuition
Vocational course
30 hour course, 3 months access
Enroll today, start tomorrow
$50
$25/course
$334
* Registration fees are nonrefundable after 5 days from enrollment. All tuition includes a digital materials fee for updates to course or program content.
Software and Supplies
To take this course you'll need:
Computer with Internet connection (broadband recommended).
Autodesk Maya.
Computer that meets Autodesk Maya system requirements and three button mouse.
Basic experience in Maya.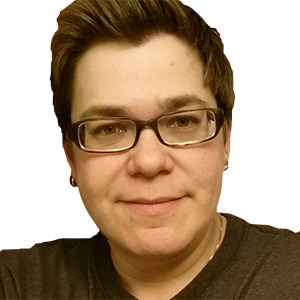 Jennifer Gutterman
is a 3D artist, concept designer, and educator.
Course developed by Todd Gantzler
Student Feedback
The instructors have top credentials and experience and are always there to offer a new perspective, as well as valuable coaching and mentoring. - Myriam Keaton, Associate Degree in Graphic Design.
Getting Started
Enrolling online is easy and convenient.

Chat with our knowledgeable admissions staff to select course and program options.

Complete your registration entirely online.
Related Programs
Did you know? You can take this course as part of an award-winning certificate or degree program.