Online Tiling Textures Course
Tiling Textures
Tiling textures, the design of repeated textures for 3D environments, is an essential part of any game artist's job. In this online tiling textures course, you'll focus exclusively on developing tiling textures for 3D environments. You'll learn how to turn source imagery into texture tiles and texture sets and create tiles that are the appropriate format and resolution for game engines, addressing the requirements of organic and geometric textures, perspective, and lighting.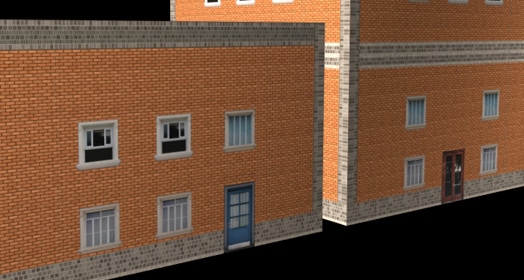 Learn to create textures for game environments
Instructor-Led Course
Feedback from design professionals
Creative Projects
Stretch your skills, grow your portfolio
Learn at Your Own Pace
Self-paced and scheduled programs available
Course Outline
Preview course topics and assignments.
1 - Intro to Tiling Textures
Lesson One starts off by the addressing the foundation of any texture artist's job: the natural world. You'll learn how to take reference photos and observe textures in the world around you, or use stock source material. You'll explore how tile design fits into the game development process and how textures are typically displayed and deployed in environments. You'll also learn how to select and create a texture tile and prepare it for tiling in Photoshop.
Project - Creating tiles
2 - Maintaining the Illusion
Lesson Two explores the technical fundamentals of file size and resolution: what you need to know to have your tiles work in most standard game engines. You'll examine different ways of recognizing and removing the conspicuous detail that can destroy the illusion of tiling. Finally, you'll learn different approaches to testing your tiles in your 3D program as you work.
Project - Repeating patterns
3 - Geometric Patterns
Not all game textures are non-repeating patterns. Game artists are often asked to create geometric patterns such as architectural detail. Lesson Three looks at the challenges of making a tiling texture with geometric patterns, addressing how to correct for perspective and create a contrast between man-made and organic textures.
Project - Geometric patterns
4 - Basic Texture Sets
Convincing textures are created not by individual tiles but by texture sets: groups of tiles that can be interchanged to create an apparently endless variation. Here you'll look at specific ways to add realism and interest to your textures. You'll address how to create specific variations that occur in the physical world, such as end grain in wood, and begin to build a vocabulary for describing the types of textures in your sets.
Project - Texture sets
5 - Advanced Texture Sets
To do an outstanding job in your tiling textures, you'll need to work closely with game designers to figure out how your textures will be applied to the 3D shapes within your game environment. Lesson Five focuses on those advanced topics, examining the requirements for a complete texture set, exploring the advantages of making separate tiles for different details, and mixing and matching your texture set for great variety and flexibility. You'll also explore how to create tiling trim textures and learn how lighting is applied to textures within a game.
Project - Advanced sets
6 - Advanced Mapping
Texture maps are a key ingredient of most modern games, and a large part of many a game artist's job. Lesson Six wraps up the course by exploring how texture maps work and looking at the various other types of maps that can be used in games: transparency maps, bump maps, light maps, environment maps, and specularity maps.
Project - Texture maps
Course Objectives
Building skills? Here's an overview of what you'll learn in this course:
Develop tiling textures from reference photos or other source material.
Create texture tiles and texture sets that are the appropriate size and resolution for video games.
Test and apply texture tiles to 3D objects and environments.
Develop tiles for organic and geometric patterns, removing distracting detail if necessary.
Create a complete texture set, mixing and matching tiles for flexibility and variety.
Develop convincing detail for specific variations that occur in the physical world, such as end grain in wood.
Create tiling trim textures and and set up tiles for the lighting used within a game.
Apply tiling textures to a range of maps commonly used in video games.
Course Registration
Interested in this course? Self-paced enrollment options are available.
Course Level
Classes start
Registration Fee
Technology Fee
Tuition
Vocational course
60 hour course, 3 months access
Enroll today, start tomorrow
$50
$25/course
$534
* Registration fees are nonrefundable after 5 days from enrollment. All tuition includes a digital materials fee for updates to course or program content.
Software and Supplies
To take this course you'll need:
Computer with Internet connection (broadband recommended).
Autodesk Maya and Adobe Photoshop
Basic experience in the above software.
Three button mouse required for PC users, recommended for Mac users.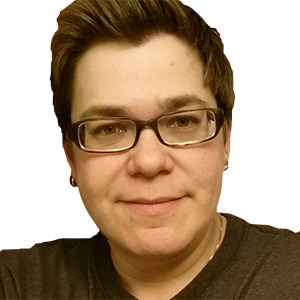 Jennifer Gutterman
is a 3D artist, concept designer, and educator.
Course developed by Todd Gantzler
Student Feedback
The instructors have top credentials and experience and are always there to offer a new perspective, as well as valuable coaching and mentoring. - Myriam Keaton, Associate Degree in Graphic Design.
Getting Started
Enrolling online is easy and convenient.

Chat with our knowledgeable admissions staff to select course and program options.

Complete your registration entirely online.
Related Programs
Did you know? You can take this course as part of an award-winning certificate or degree program.