Online Web Beginner Course
Web 101
Getting started on the Web can be intimidating. A dizzying array of terms and technologies awaits you: blogs, YouTube, FTP, Flickr, Web 2.0, Facebook, and more. In this online beginners course on the Web, you'll explore a variety of Web-based terms and technologies, including Web 2.0, social networking, blogging, domain names, mobile sites, and more, picking up concepts you need to know and learning what makes today's Web technologies interactive.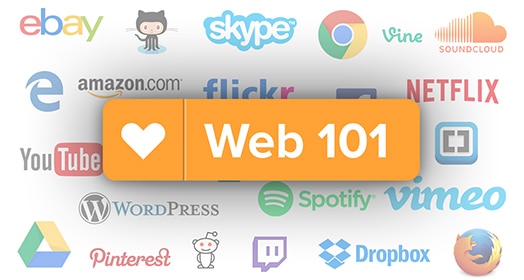 A step-by-step guide to getting started on the Web
Instructor-Led Course
Feedback from design professionals
Creative Projects
Stretch your skills, grow your portfolio
Learn at Your Own Pace
Self-paced and scheduled programs available
Course Outline
Preview course topics and assignments.
1 - Understanding the Web
Ready to delve into how the Web works, and (better yet) how it can work for you? Your first lesson begins with a brief history of the Web. An exploration of some of the productivity features of your browser will help you become a more efficient Web user. To help you understand how the Web is connected today, we'll examine a variety of different site types, from blogs and social networks to e-commerce sites and mobile sites, including sites referred to as "Web 2.0."
Project - Online presence
2 - Building a Site
What's going on under the surface of your favorite Web pages? Lesson Two gives you insight into how Web sites are developed and structured, as well as how domain names and host servers are selected. We've created a starter Web site for you to explore: You'll study how its component parts (HTML pages and graphics) work together to create an integrated visual design. You'll customize the site using the fundamental skills needed to control almost any content online, learning how to change basic HTML code to suit your needs.
Project - Customize practice site
3 - Marketing Your Content
Your Web site is online... now who's going to see it? In this last lesson, you'll learn about how to get your online content the attention it deserves. You'll learn how to optimize your site for search engines by paying attention to the description, structure, and popularity of your site. Then we'll give you an introduction to the grassroots publicity of the online world: marketing with social networking and social media platforms. And finally, we'll give you the tools necessary to track and understand the popularity of your Web site by looking at Web statistics.
Project - Site optimization and marketing
Course Objectives
Building skills? Here's an overview of what you'll learn in this course:
Use productivity features found in common Web browsers.
Identify "Web 2.0" sites and upload content to several such sites.
Set up a basic blog and write and publish a blog post.
Identify the differences between static and dynamic Web sites and understand the purpose of each category.
Prepare an organized Web site file structure with a local root directory.
Analyze the pages, underlying file structure, and basic code structure of HTML-based Web sites.
Edit basic HTML code to change a page's title, text, links, and image content.
Embed multimedia from Web 2.0 sites into HTML-based pages.
Set up free or paid Web hosting, connect to the host, and publish Web pages to the host server.
Track visitors to a Web site and utilize the features provided by Web statistics tools.
Submit a site to a search engine and optimize it for search engine placement.
Market online content using social media and social networking tools.
Course Registration
Interested in this course? Self-paced enrollment options are available.
Course Level
Classes start
Registration Fee
Technology Fee
Tuition
Vocational course
30 hour course, 3 months access
Enroll today, start tomorrow
$50
$25/course
$334
* Registration fees are nonrefundable after 5 days from enrollment. All tuition includes a digital materials fee for updates to course or program content.
Software and Supplies
To take this course you'll need:
Computer with Internet connection.
MS Word or equivalent program.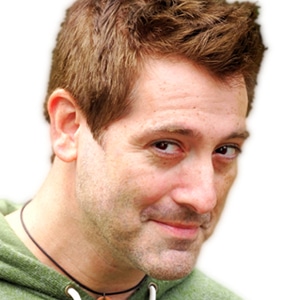 Geoph Essex
is a Web developer, programmer, animator, and educator.
Course developed by Ian Callahan
Student Feedback
The instructors have top credentials and experience and are always there to offer a new perspective, as well as valuable coaching and mentoring. - Myriam Keaton, Associate Degree in Graphic Design.
Getting Started
Enrolling online is easy and convenient.

Chat with our knowledgeable admissions staff to select course and program options.

Complete your registration entirely online.
Related Programs
Did you know? You can take this course as part of an award-winning certificate or degree program.