Complimentary Guide
Online Education Guide
Online education is growing five times faster than traditional programs. And why? It's flexible, accessible, affordable, and can be just as effective as a traditional education.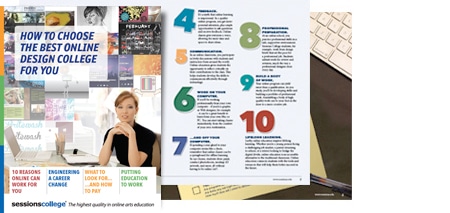 Our free Online Education Guide will help you understand how online learning can fit your life and your career goals, including:
10 reasons online education can work for you
Engineering a career change
What to look for in a school
How to make your studies affordable
Putting your education to work
Whether you're interested in earning a degree or certificate in design online, or simply expanding your career options, the Online Education Guide can help you make the best decision for your future.
An Admissions Advisor will contact you to discuss program options. We will never share your information and you may choose to opt out at any time. Privacy Policy.