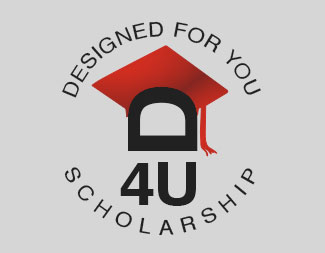 Eligible degree students can earn an adult learner scholarship to make college more affordable.
Designed For You Scholarship
Degree Program Scholarships
For nearly twenty years, Sessions College has delivered programs to adult learners all over the world. Now we offer a scholarship program designed for you. Whether you applying to degree programs for Summer, Fall, or Winter, you may be eligible to apply for a scholarship that would apply up to $2,000 to your tuition.
Scholarship Goals
The goal of the Designed For You scholarship is to make online education more accessible for all kinds of adult learners. The scholarship offers awards in six different adult learner categories: Career Changer, International Student, 24/7 Parent, Bridge Student, Entrepreneur, and First Generation student. Each category is a type of adult learner who has been successful studying at Sessions.
Click to view scholarship details:
The scholarship is exclusively available for students entering Associate Degree programs. Available majors include:
"My husband has been in the military for 17 years and with the constant moving around and deployments, I needed an educational program that would allow me some leeway to study at my own pace. I needed some kind of window that would help me allow my study time, as well as my duties as a mother and a homemaker."
Rules of the Designed for You Scholarship
Eligible degree students can earn an adult learner scholarship to make college more affordable. To apply for a scholarship you must meet eligibility criteria and submit a scholarship essay in addition to completing the application and submitting general degree application materials.
1. Applying
Applicants must submit their scholarship essay and all general degree application materials by the application deadline.
Scholarship awards will be announced within two weeks of the application deadline.
Potential winners will be asked to verify their eligibility for a scholarship. For example, an International Student will be asked to verify their non-U.S. citizenship. Applicants who are unable to document eligibility will not receive an award.
Scholarship awards are only available for students entering the program for the first time.
2. Awards
A scholarship award is applied to your total course price. Along with any transfer credits you are eligible for, a scholarship will reduce your program costs.
You cannot be awarded a Designed for You scholarship in more than one category or combine the award with an enrollment benefit. However, a Designed for You scholarship may be combined with our sources of aid, such as Federal Student Aid and GI Bill® education benefit, if you are eligible for such funding.
All scholarship decisions are at the discretion of the scholarship awards committee.
For program cancellations, scholarship awards are not part of refundable tuition.
3. Maintaining Eligibility
In order to maintain scholarship funding throughout your program, you must meet the following criteria:
Maintain a full-time student schedule (12 credits/semester) throughout your program, with no leaves of absence.
Maintain satisfactory academic progress each semester (GPA of 2.0 and other measures apply, see Student Handbook for full policy).
Have no outstanding balances or tuition or other charges.
Observe all standards outlined in the Sessions College student code of conduct.