About Sessions College
Consumer Information
When you're applying to college, you need to understand the big picture. First find a program that's right for you and evaluate whether college is affordable. Don't stop there, though—also evaluate student outcomes. Do graduation rates meet or exceed national averages? Are graduates satisfied and do they get the employment they are seeking?
This page presents a visual guide to our consumer information based on our 2018 DEAC Annual Report and 2018-2019 IPEDs survey.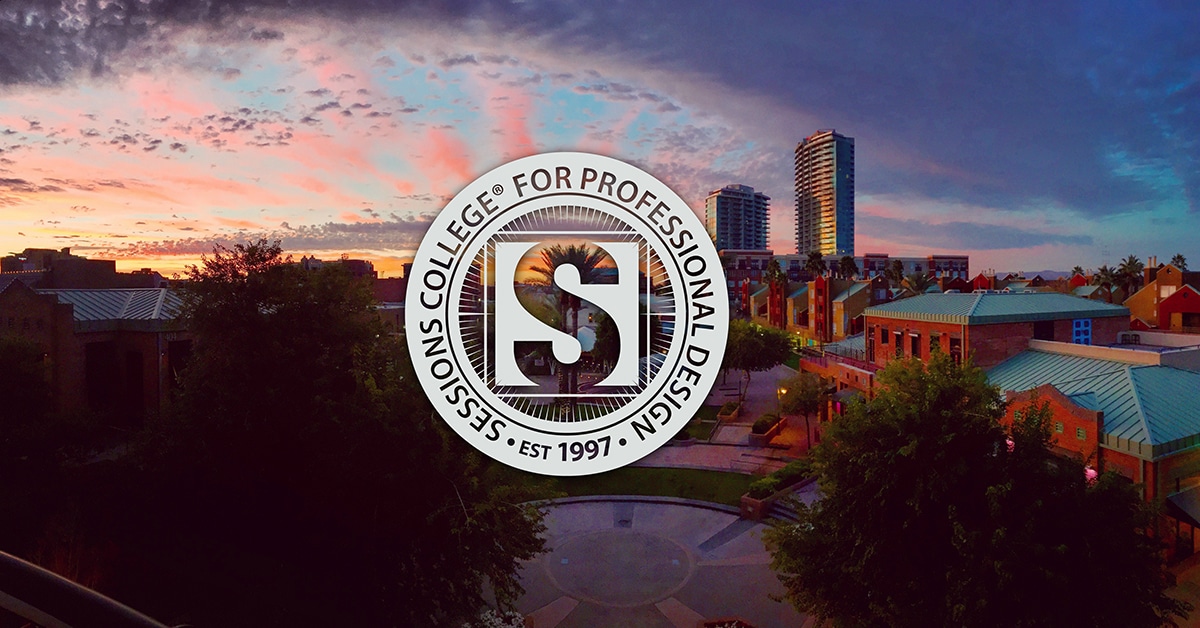 Consumer Information(n):
What consumers need to know to make an informed decision.
Academic Programs
What programs are available?  We offer a wide range of degree and vocational programs in Graphic Design, Web Design, Digital Media, Illustration, Digital Photography, and more.
6 Associate Degree Programs
8 Undergraduate Certificate Programs
6 Professional Certificate Programs
Student Profile
Who studies at Sessions? Sessions College attracts a diverse student body of traditional age and adult learners from all over the world. Sessions students take advantage of affordable programs, small class sizes, and personal attention from an industry-leading faculty. Our program enrollment for 2018 was 778 students.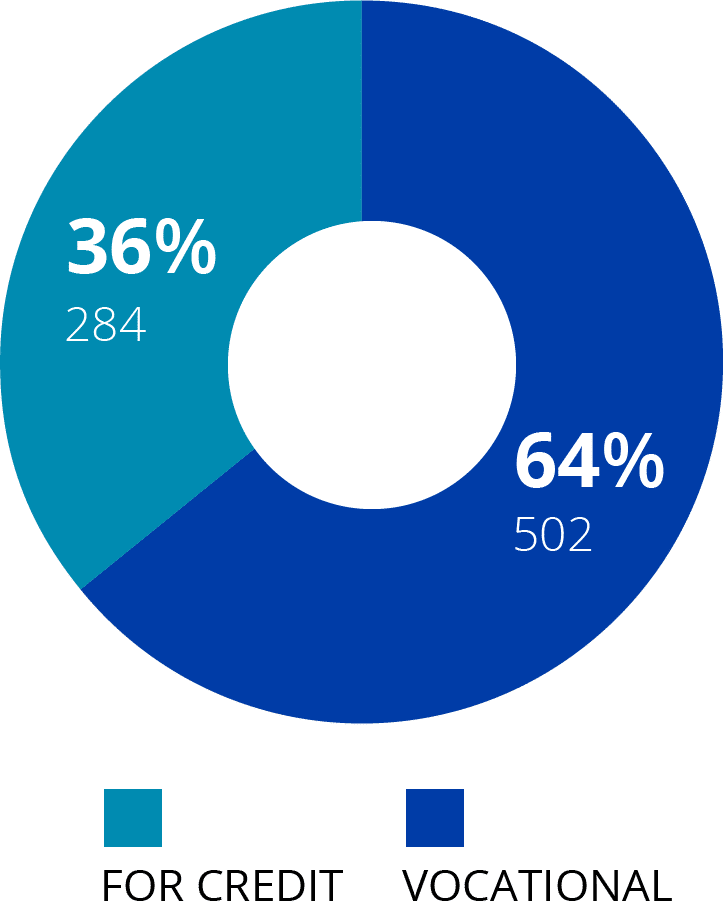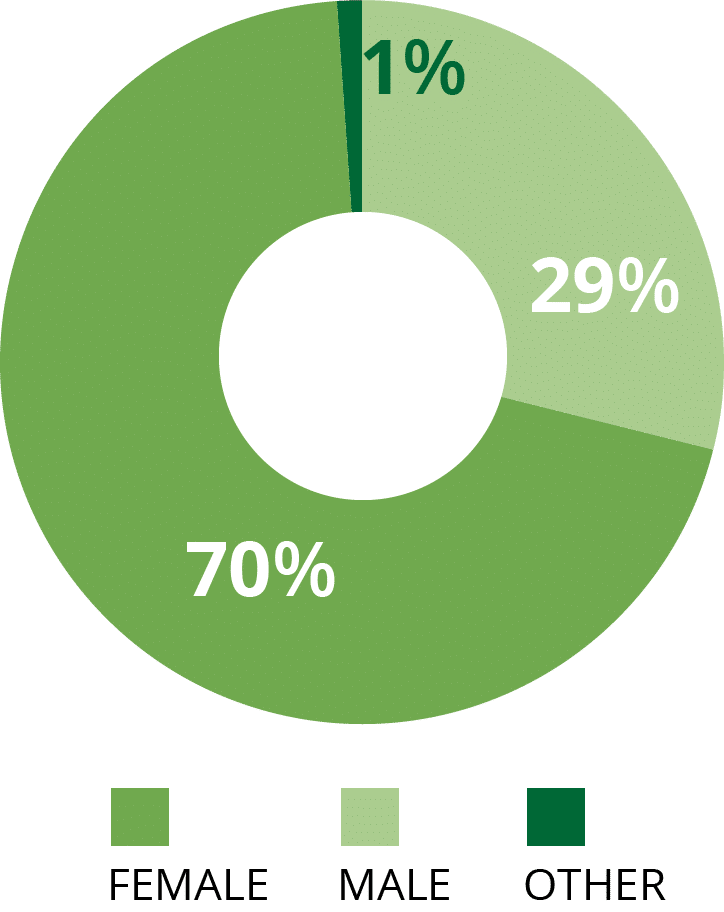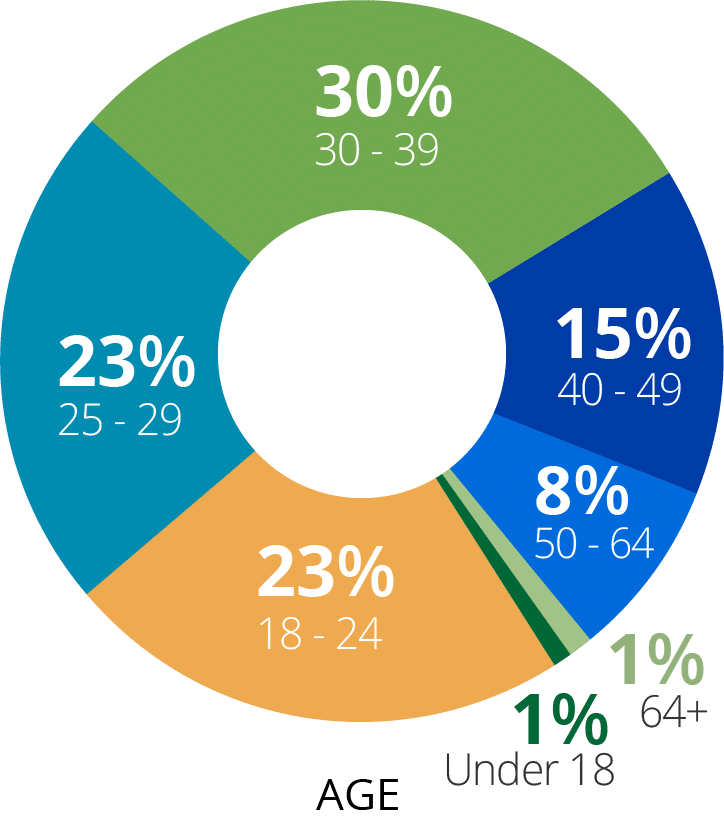 2018 Enrollment: DEAC Annual Report
International Students
Since 1997, we have graduated students from more than 90 countries around the world. In 2018, we were proud to enroll students from the following countries: Barbados, Belgium, Canada, Cayman Islands, England, Ethiopia, Gibraltar, Guadeloupe, Hungary, Iceland, Kurdistan, Kuwait, Macau, Mexico, St. John, Trinidad and Tobago.

Graduation Rates
Will I complete my program?  Our instructors and student advisors are committed to helping you achieve your goals. Did you know that the US national average graduation rate for 2-year degree programs is 30%? With a graduation rate of 54%, our Associate degree program exceeds the national averages for traditional and online programs.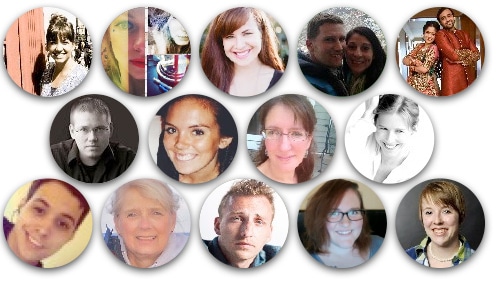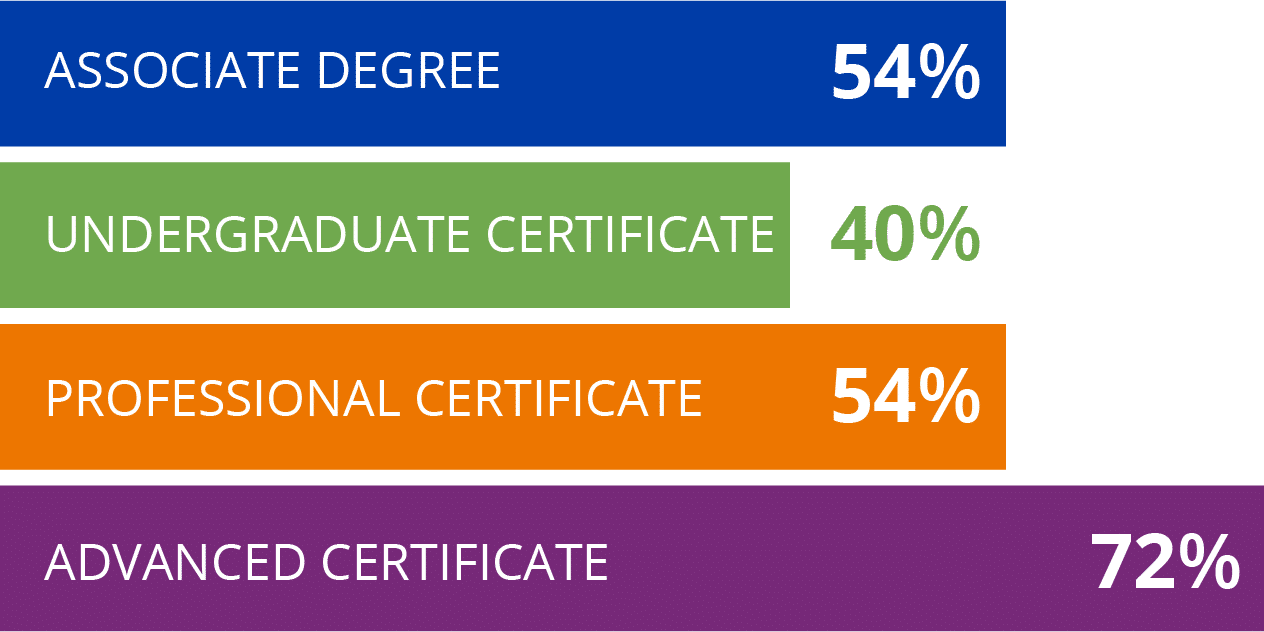 Source: 2018 DEAC Annual Report
Graduate Employment
Will I get a job after graduation? As a fully online school, we focus on helping students gain professional skills. And while we don't offer job placement services, our graduates report a high rate of success in advancing their careers and getting a creative job—at rates that compare favorably with traditional schools. In 2018, 84% of our Associate degree graduates reported being employed in a creative field related to their program.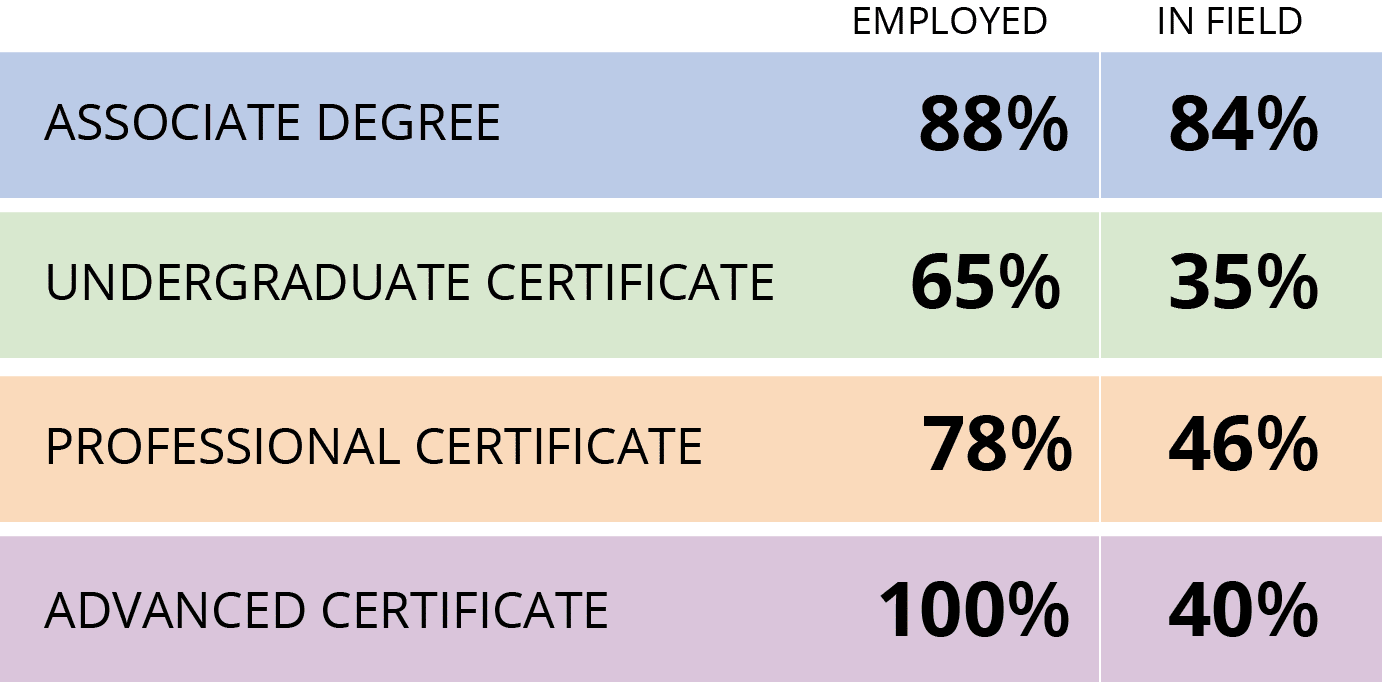 2018 Employment Verification surveys
Recent graduates report employment in the following positions: video designer, marketing coordinator, graphic designer, UX/UI designer, associate graphic designer, Web application manager, advertising specialist, Web designer and developer, creative director.
Student Satisfaction
Are our students satisfied? We want our students to succeed, and so we strive for excellence in our teaching and customer service. Did you know that our student advisors (not just our faculty) are all trained designers? It's one reason our graduate satisfaction rates are consistently higher than 90% overall. View graduate testimonials.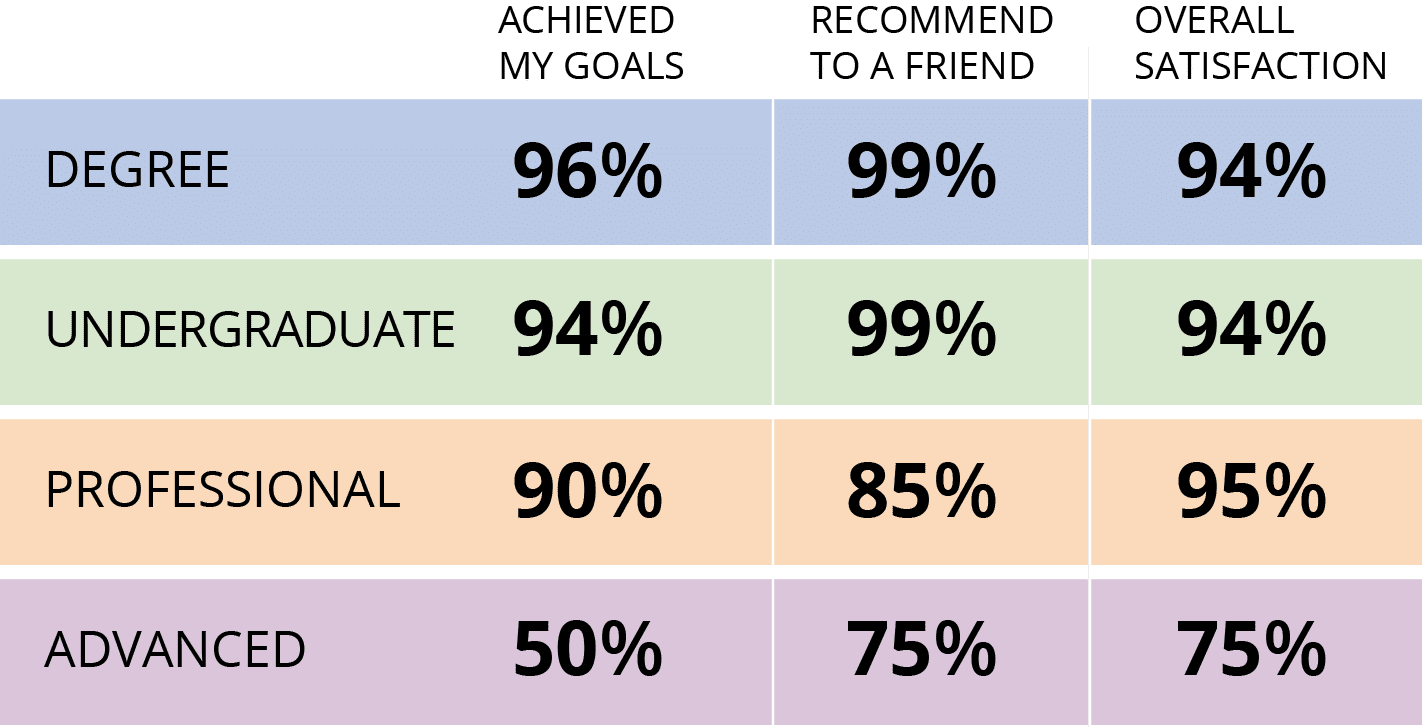 Source: 2018 DEAC Annual Report.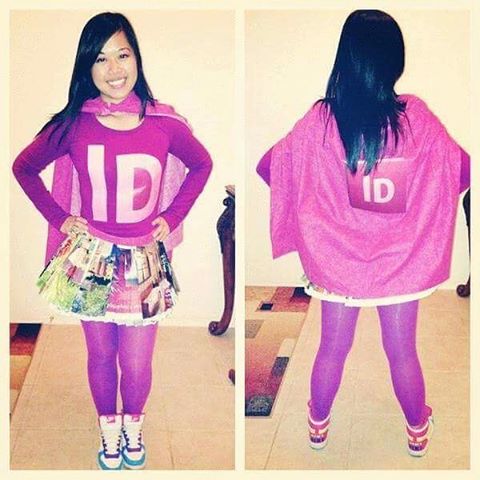 Methodology Statement
Enrollment, gender, race/ethnicity, and location data based on DEAC 2018 Annual Report.
Graduation rates based on DEAC 2018 Annual Report with 150% completion: Associate Degree – August 1, 2014-July 31, 2015; Undergraduate Certificate -August 1, 2016-July 31, 2017; Professional Certificate – April 1, 2017-March 31, 2018; Advanced Certificate –  July 1 2017-June 30, 2018.
Employment rates data based on third party verified employment data, using the same cohorts as graduation rates.
Job title data based on third party verified employment data and LinkedIn reported job titles.
Vocational program satisfaction rates based on 2018 program completion surveys, credit bearing satisfaction rates based on course evaluation surveys, 2018 DEAC Annual Report.
For more information on percentage of adult learners in U.S. higher education visit the AASCU site. For more information on national college graduation rates, visit the NCES site.