Discounts and Promotions
At Sessions College, we believe in helping students afford their education. On this page, we list our currently available discounts and promotions. Discounts allow eligible students in well-defined groups to enroll at a reduced tuition rate and/or waive specific fees. If the discount is a promotion with a specific expiration date it will be listed, and the promotion will not extend beyond the expiration date.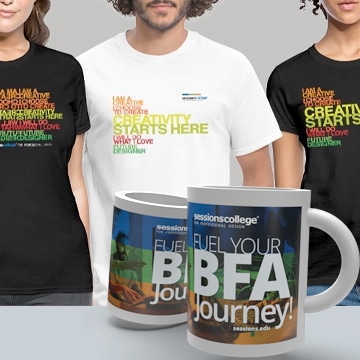 New and Returning BFA Students
We're excited to offer our NEW BFA in Graphic Design program starting in January. That's why all students who complete enrollment by November 15th, 2020 will receive a free Sessions College tee shirt, and a celebratory coffee mug. Be the toast of the town as you study in style and sip with sophistication.
To be eligible for this promotion, students must:
Complete enrollment in the BFA in Graphic Design program for January 3rd, 2021 term by November 15th, 2020.
Promotion Expires: November 15, 2020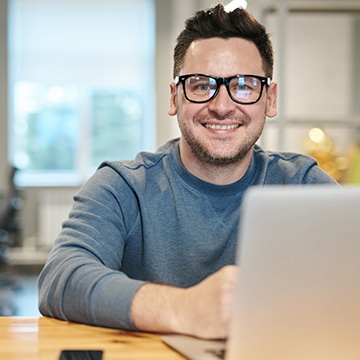 Active Servicemember Discount
Sessions College programs are approved for military tuition assistance (TA) as a participating institution in the Department of Defense voluntary education Memorandum of Understanding (MOU). Our Active Servicemember Discount enables TA eligible students to minimize out-of-pocket costs when using tuition assistance for their education.
Students who are eligible for military tuition assistance (TA) may:
Enroll in Associate Degree or Undergraduate Certificate programs at $250/credit tuition.
Study full-time or part-time.
Registration fees are waived.
Apply available tuition funding each year subject to the per year TA program funding caps
Discount Expires: N/A – Continuous Program
Request Information
Interested in a current promotion? Kindly complete this form, and an Advisor will follow up with you.