Associate Degree Admissions
Tuition and Payment Options
Our comprehensive Associate Degree programs help you build the perfect platform for your creative career. For three years in a row, the program has been recognized by the Department of Education for affordable tuition. Eligible students can support their program costs through access to Federal Financial Aid, GI Bill benefits, or scholarships.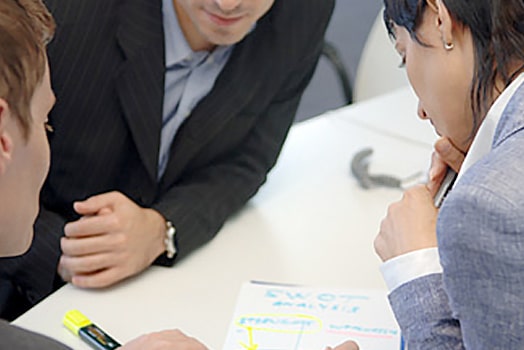 Tuition and Fees
Effective July 1, 2020, the tuition and standards fees for full-time students in the Associate Degree program are as follows:
Associate Degree
$75 application fee
$200 registration fee
$435 per credit tuition
$5,220 per semester tuition
$15,660 per year tuition
$31,320 total program tuition
* Registration fees are nonrefundable after 5 days from the scheduled beginning of program orientation. Application fees are required to have your application reviewed. Registration fees are required to process your enrollment in the program.
Per-credit tuition for part-time students is the same as for full-time students.
General Fees
The following general fees may be applicable to Associate Degree students.

| Associate Degree Fees | |
| --- | --- |
| Application fee | $75 |
| Registration fee | $200 |
| Late registration fee | $50 |
| Late tuition fee | $250 |
| Per exam proctoring fee - payable to ProctorU | $22.50 |
| Leave of absence fee | $150 |
| Course retake fee (on third attempt) | $150 |
| Program change fee | $150 |
| Program reenrollment fee | $150 |
| Transcript fee | $10 |
Payment of Tuition and Fees
Program Registration. Payment of the $200 registration fee is due within 5 business days upon receipt of acceptance offer. Failure to remit the registration fee may result in the withdrawal of acceptance into the program. The first tuition payment is due no later than 30 days after issuance of the acceptance letter. Students will not receive orientation materials or be allowed to participate in orientation events prior to payment of the tuition.
Continuing Students. For continuing students paying tuition by semester, payments are due on the following schedule:
November 1 for January semester
March 1 for April semester
July 1 for August semester
Payments not received within 30 days will be subject to a late tuition fee of $250. If payments are not received by start of semester, payment of a late registration fee will also be required. Course access will not be provided until accounts are up to date.
Academic Calendar
New classes start in January, April, and August—or you can take advantage of mid-term start options in February, June, and September.
Students are responsible for ensuring they have the computer, Internet connection, and any required supplies or software programs for specific classes. Software discounts for Adobe Creative Cloud are available for enrolled students. Some program will require additional art supplies, such as a digital camera, video camera, or drawing/painting supplies.
Please check AOS program pages for information on specific requirements: Graphic Design, Web Design, Digital Media, Illustration, Advertising Design, Digital Photography.
Welcome to the digital age, where no textbooks are required. All coursework and materials required to complete vocational programs are provided in an online learning environment, including orientation materials, lectures, exercises, discussion forums, videos, and multimedia tools. Tuition includes a digital materials fee for updates to course or program content.
Financial Aid
Undergraduate Certificate programs are approved for Federal Financial Aid. Eligible students may be able to use Pell Grants, Federal Direct Loans, or Federal Direct PLUS Loans to support their education costs.
Tuition Assistance
Depending on your eligibility, you may be able to finance your Associate Degree program in one of the following ways. Ask an Admissions Advisor for more information.
GI Bill
The GI Bill® provides education financial support to U.S. military veterans and their families.
Scholarships
Sessions College provides $500-$2,000 scholarships to exemplary applicants in six nontraditional student categories.
Associate Degree Admissions: