Online Graphic Design Degree
Associate Degree in Graphic Design
Visual communication plays a vibrant, essential role in our culture and everyday experience. Are you ready to turn ideas into images? The Sessions College Associate of Occupational Studies (AOS) Graphic Design degree provides a thorough creative and technical online training in everything that designers do. You'll immerse yourself in color, typography, and layout, and learn to navigate Adobe Photoshop, Illustrator, and InDesign with ease, as you gain experience an array of branding and print design projects. Discover your strengths and develop a strong portfolio, working with our faculty of professional designers.
Contact our admissions team and learn how to become a graphic designer with our online programs. The first step of a rewarding journey begins today.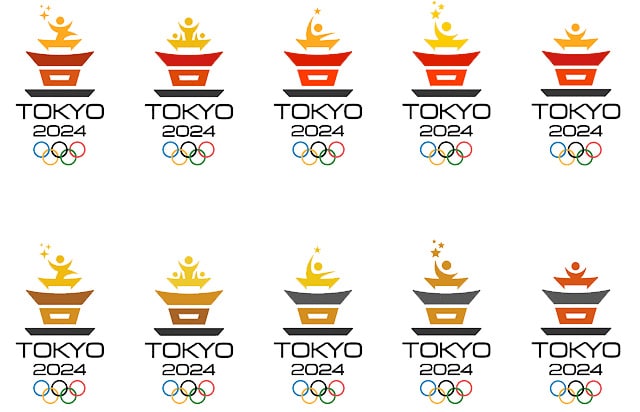 Student work by Chris Telford, AOS in Graphic Design
Launch Your Career with a Degree in Graphic Design
NEXT CLASS STARTS:
APR 27TH

Creative Classes, Expert Instructors
Focus on Career Preparation
Build Professional Skills and a Portfolio
Program Overview
The Sessions College Associate of Occupational Studies in Graphic Design program offers an intensive two-year degree for students seeking to enter careers as graphic designers with a focus on print design. Designed for high school graduates and adult learners, the program offers a powerful foundation in visual design and a working knowledge of contemporary design practices and media.
Foundation studies develop proficiency in the traditional elements of art and design. Software and coding classes build skills in contemporary design tools and technologies for digital imaging, illustration, layout, and Web publishing. Second year classes help students develop a professional design process as they explore a range of media including advanced graphic design and layout projects, print production, and branding and marketing concepts.
Curriculum
The Associate of Occupational Studies Degree in Graphic Design is a 72-credit program completed in two years. Part-time schedules are available.

Graphic Design Major - Year One
First Semester
Second Semester
Third Semester
Graphic Design Major - Year Two
Fourth Semester
Fifth Semester
Sixth Semester
* Elective course may be replaced by any other 3-credit course in the program, subject to availability and prerequisites.
Program Outcomes
By completing the program, Graphic Design majors develop the following competencies:
Design. Create polished, compelling professional designs for various audiences using a knowledge of color, typography, and composition.
Software. Create traditional and digital media designs at a high standard of quality utilizing software including Adobe Photoshop, Illustrator, and InDesign.
Research/History. Produce work that is grounded in relevant and current research of art and design history.
Process. Develop effective visual solutions to meet the needs of different business or social contexts.
Projects. Confidently manage a range of standard professional design projects such as graphic campaigns, posters, ads, logos, page layouts, and packaging.
Critical Thinking and Writing. Develop ideas utilizing critical thinking skills and clearly communicate them through writing within academic or professional contexts.
Portfolio. Develop a portfolio of high-quality design work to showcase your skills to potential employers and/or clients.
Course Descriptions
Program highlights for Graphic Design majors in the AOS in Graphic Design program.
DES 121 Photoshop I - 3 credits
Get a thorough grounding in Adobe Photoshop, the premiere image manipulation tool for print design, Web design, and photography. You'll learn to choose and use the best techniques for common Photoshop jobs including selecting and isolating objects, creating image composites, masking and vignetting images, setting typography, and improving images with retouching and effects. Every designer must tame this creative powerhouse of a program.
DES 141 Illustrator I - 3 credits
Build a working knowledge of Adobe Illustrator, the graphic designer's vector program of choice. Course projects explore selection tools, drawing tools, layers, the Pen tool, transformations/distortions, type tools, and modifying paths and shapes. Tapping the power of vector software allows you to produce detailed and scalable art for almost any application.
DES 201 InDesign I - 3 credits
Explore fundamental techniques for Adobe InDesign and develop an efficient workflow for both print and digital publishing. The course will impart a working knowledge of InDesign's main capabilities, everything from basic features to using master pages, importing and manipulating objects, controlling text flow and style, and organizing content with tables, layers, links, and conveyor tools. Valuable methods for cutting-edge digital publishing techniques are explored, and projects give you give you training in a range of real world print/digital publishing projects: brochures, catalogs, magazines, ePubs, and even an interactive folio for the iPad.
DES 102 Typography II - 3 credits
Learn advanced concepts in typography including type fusion, information hierarchy, expressive type, and 3D type applications. Assignments include advertising, product packaging, civic branding, and currency design. The focus of the course is on improving your design by learning to see type differently.
DES 205 Print Production - 3 credits
Learn the technical fundamentals of producing professional-looking print publications. Areas of focus include managing a print job effectively, communicating with printers, and identifying the best solution within a budget. Course projects build skills in choosing papers and inks, modifying your materials and processes based on a budget, using Adobe InDesign to prepare designs for print, managing the phases of the production workflow, and most importantly producing high-quality work.
DES 207 Layout Design - 1.5 credits
Take your layout skills to the next level by studying advanced concepts in page design. Students explore how to use esoteric composition and typography and color to create layout designs that attract attention and challenge the viewer. Open-ended projects provide maximum opportunity for portfolio development.
DES 208 Packaging Design - 3 credits
Explore the exciting medium of packaging design by creating branded products for retail display. How do you make a product stand out from the shelves? What makes the targeted consumer want to buy it? Students address these questions via course projects including champagne packaging, pizza box, perfume bottle, and mass versus prestige applications.
DES 232 Logo Design II - 3 credits
Build your portfolio by tackling professional logo and branding design projects. Lessons cover such important concepts as corporate identity, image, branding, and repositioning, with reference to intriguing real-world case studies. Course projects offer a range of challenges from a record company logo to an airline branding system, allowing you to build your personal style within constraints of realistic project briefs.
Financial Aid
Did You Know? Eligible students entering Associate Degree programs may be entitled to Federal financial aid. Grants and loans can help you cover the cost of your education.
"Affordable programs was the reason I chose Sessions, but when I got into the actual content I was blown away. The quality of the content--in many cases-- surpassed what some of the larger schools had to offer."
Chris Telford, Associate Degree in Graphic Design
"Our program will hone your visual vocabulary and help you develop a fluency that in turn will help you to become an articulate designer, one who not only knows how to read the language of design, but how to create it."
Andrew Shalat
, Department Head of Graphic Design
Career Information
Professional graphic designers communicate concepts by combining technology and art. You'll hone these skills when you earn your graphics design degree online with Sessions College. Our degree programs are taught by faculty with experience relevant to the industry, so our students are prepared for jobs in design when they graduate. The industry outlook is looking bright, too.
One in five graphic designers were self-employed in 2016, though you don't have to find your own way. Potential employers for graduates include printers, publishers, specialized design firms, advertising firms, and computer systems design firms. Our programs can help propel you into the careers of the future. Here are some of the job titles you might end up with if you get a degree in graphic design.
Creative Director
Video & Film Editor
Graphic Designer
Product Designer
Web Designer
Multimedia Artist
Animation/Animator
Art Director
Visit our Graphic Design Career Guide for more information, or browse the Federal Occupational Handbook or O*NET database.
Job Facts
What will life look like as a graphic designer? Median salaries are well higher than average. How does it sound to be your own boss? Many graphic designers are self-employed.
Facts are sourced from the Bureau of Labor Statistics Occupational Outlook Handbook. graphic design careers and the design community visit: AIGA, The Graphic Artists Guild, or Society for Experiential Graphic Design.
31%
Median Income for Graphic Designers in advertising, public relations and related services in May 2017 was $49,530 a year, 31% higher than the median for all workers.
1 in 5
About 1 in 5 graphic designers were self-employed in 2016.
Take advantage of our award-winning programs. They're accredited, affordable, and delivered 100% online.
Enrolling online is easy and convenient.

Apply
Complete your application with essay, work samples, and transcripts.

Chat
Ask us about program options and financial aid.

Register
Select your start date and preferred study schedule.
Classes start in January, May, and August, with early start options in February, June, and October.
To apply, you'll need to complete our convenient online application and provide an application essay, official transcripts from high school OR for any college degree completed, and 5-10 samples of your art/design work. (Transcripts must be provided for any course you wish evaluated for credit transfer.)
Students entering the program are expected to have earned a high school diploma, GED, or state-approved home school equivalent. Any students under 18 years of age will need to provide the signed permission of a parent or guardian.
To take this program, you'll need the following:
Mac or Windows computer with an Internet connection.
Adobe Photoshop, Illustrator, and InDesign CC software.
MS word or equivalent application
Your computer must meet software manufacturer requirements.
Basic drawing and painting supplies including pencils, charcoal, newsprint, and sketch paper.
Webcam, headphones or speaker, VPN connection, and microphone connected to the computer for live proctored exams.
There are no textbook or course material costs to participate in this online program. Student discount on Adobe Creative Cloud software is available to enrolled students.
Effective July 1st, 2019, the tuition for full-time Associate Degree students is as follows:
Associate of Occupational Studies (AOS) Program
$365 per credit
$4,380 per semester
$13,140 per year
$26,280 total program tuition
Tuition for part-time students is $415/credit and paid by semester. Federal financial aid available for eligible students. Ask about our $500-$2,000 scholarships for exemplary applicants.
A $200 registration fee is required to process your enrollment in the program. Registration fees are nonrefundable after 5 days from the scheduled beginning of program orientation. See Associate Degree Tuition and Payment options.

Highlights
Comparing programs? Browse some other degree or certificate programs you might like: