Military Online Education Overview
Military Students
Sessions College is committed to offering a military friendly environment for U.S. servicemembers and their families. Since 1997, we have gone beyond the convenience of "anywhere, anytime" online education to provide a high-quality creative education that meets your career goals.
Eligible military service members, veterans, and their families may take advantage of education funding that includes GI Bill (R), Tuition Assistance (TA), MyCAA, and scholarships.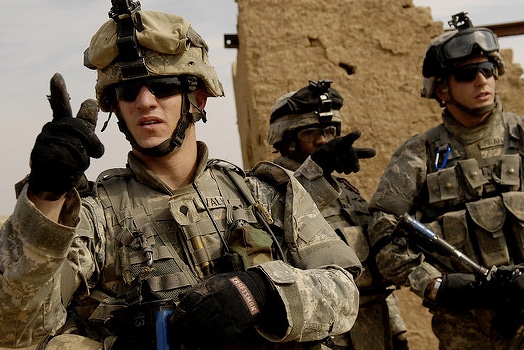 What Kinds of Programs are Eligible?
Vocational Programs
Graphic Design
Web Design
Multimedia Arts
Digital Arts
Marketing Design
Fine Arts
Credit-Bearing Programs
Graphic Design
Web Design
Digital Media
Illustration
Advertising Design
Digital Photography
Print Design
Advanced Web Design
Accreditation, Licensure, and State Authorization
Sessions College is accredited by DEAC and MSA-CESS, licensed by the Bureau of Private Arizona State Board for Private Postsecondary Education, and a member of the State Authorization Reciprocity Agreement.
Veteran's Agencies
All programs are approved by the Arizona Veterans Education and Training Approving Agency. This includes Chapters 30, 33, and 35 of the GI Bill® as well as Vocational Rehab (Chapter 31).
President's MOU Signatory
Sessions College is an approved Department of Defense College and a signatory of the 2014 Memorandum of Understanding (MOU) and the President's Executive Order #13607.
Title IV Institution
All Degree and Undergraduate Certificate programs are approved for Title IV funding under FAFSA by the Department of Education.
"For a long time, no schools offering degrees in digital arts or photography were recognized by the Army Education program. While working through my Digital Arts Certificate program I found out about the Sessions Bridge Program, which allowed me to transfer classes from my certificate to my Associates program. The staff and military liaisons have been phenomenal in their response times and assistance."
Robert Penner
GI Bill
The GI Bill® provides education financial support to U.S. military veterans and their families.
Eligible programs:
Associate Degree
Undergraduate Certificate
Vocational Certificate
Tuition Assistance
Active U.S. military service members can fund their programs using Tuition Assistance (TA). Eligibility guidelines vary by military branch.
Eligible programs:
Associate Degree
Undergraduate Certificate
MyCAA
Military spouses who are pursuing qualifications in portable career fields are eligible for financial assistance.
Eligible programs:
Vocational Certificate
Undergraduate Certificate
Payment Plans
Students in Vocational Certificate programs can use monthly payment plans to pay as they go. Plan options vary depending on program length and down payment.
Scholarships
The Louis H. Schilt Scholarship program provides Vocational Certificate scholarship for severely injured veterans and their spouses.