Online Photography Degree
Associate Degree in Digital Photography
The Associate of Occupational Studies (AOS) in Digital Photography degree at Sessions College is an intensive two-year degree program for students seeking to enter careers as contracted, freelance, or fine art photographers. Designed for high school graduates and adult learners, the program offers a strong foundation in the visual language of photography and a working knowledge of the equipment, software, and production techniques essential for work in the photographic industry.
Start your future in photography with a degree from Sessions College. Our affordable online courses can fit any lifestyle.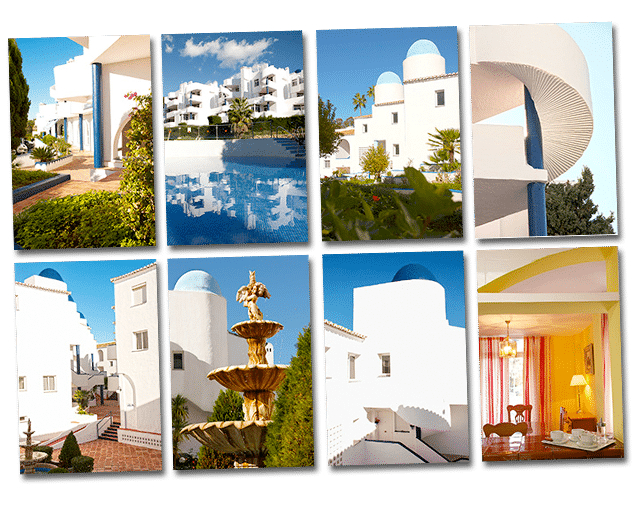 Photography work by AOS student Yulia Yushina
Launch Your Career with a Degree in Photography
NEXT CLASS STARTS:
AUG 26TH

Creative Classes, Expert Instructors
Focus on Career Preparation
Build Professional Skills and a Portfolio
Program Outline
Digital Photography Major - Year One
First Semester
DES 151 Digital Photography I
DES 111 Drawing I
DES 121 Photoshop I
GEN 104 English Composition
Second Semester
DES 104 Color Theory
PHO 104 History of Photography
WEB 101 HTML and CSS I
PHO 105 Photo Setup
GEN 105 Computer Technology
Third Semester
DES 105 Design And Composition
PHO 152 Digital Photography II
GEN 106 History of Art
PHO 106 Photo Retouching
GEN 107 General Psychology
Digital Photography Major - Year Two
Fourth Semester
PHO 204 Commercial Photography I
DES 222 Photoshop II
PHO 205 Digital Photography With Lightroom
GEN 205 Business And Technical Writing
Fifth Semester
GEN 206 Design Business
GEN 204 Intro To Marketing
PHO 207 Commercial Photography II
DIG 204 Digital Video Production<
PHO 208 Color Correction
Sixth Semester
DIG 201 Digital Video Editing I
Elective (Choose One): ADV 207 Creative Concept Development, WEB 211 Dreamweaver I, ADV 201 Advertising Design I, DES 201 InDesign I
PHO 214 Narrative Photography
PHO 259 Capstone Project
DEG 260 Portfolio Review
Program Courses
Program highlights for Photography majors in the AOS in Digital Photography program.
DES 151 Digital Photography I - 3 credits
Explore the interaction of photography techniques and environmental factors to create powerful digital images. Students learn the fundamentals of lighting, perspective, and set up and explore techniques for classic assignments: portraits, product shots, indoor and outdoor location shoots, and fast-action sports. A mastery of digital photography gives you creative control of the medium.
PHO 104 History of Photography - 1.5 credits
This course provides a historical overview of photography, from the invention of the photographic process, to the evolution of the medium, to the role of the image in contemporary art and design. You'll gain an introduction to the styles and achievements of important photographers, and be provided the tools to understand the context of their work as well as their influence on society.
PHO 105 Photo Setup - 3 credits
Focus on the planning and preparation that lead to the successful execution of a photo shoot. Develop a thorough understanding of different types of lighting, both natural and artificial. Learn the limitations and advantages of varied shooting conditions, and explore methods to effectively stage and style photographs to achieve your desired effect.
PHO 152 Digital Photography II - 3 credits
Take your digital photography artistry to a higher level. Advanced photography techniques and approaches to composition, learning how to correct images using Photoshop and print high-quality images. The emphasis of the class is developing a solid technical understanding of the medium and identifying one's individual expressive vision. Advanced projects explore experimental methods for enhancing photographs with digital effects.
PHO 106 Photo Retouching - 1.5 credits
Learn techniques for removing, correcting and manipulating photographic flubs or flaws using Photoshop. You will explore professional selection techniques, and how to clone, patch, and heal problem areas, and adjust colors and tones to create a seamless and professional quality product. The course examines image correction and enhancement scenarios a designer or photographer might typically encounter.
PHO 204 Commercial Photography I - 3 credits
Event photography is the primary source of business for most professional photographers. Capturing the important moments in a concert, wedding, sporting even requires planning and a mastery of equipment, lighting, and location. In this course, you'll learn practical skills for managing paid event photography shoots. Discover how to approach projects professionally and deliver the client a high quality product.
PHO 205 Digital Photography with Lightroom - 3 credits
Learn how to manage, develop, print, and present your shots more efficiently with Adobe Photoshop Lightroom. Discover how to collect and catalog your images with ease, use basic and advanced development and retouching tools to create stellar shots, and present your work in slideshows, on the Web, and in print. The course will challenge you to take your shots to the next level of organization, quality, and presentation.
PHO 207 Commercial Photography II - 3 credits
Explore and practice advanced techniques for developing your skills and presence as a commercial photographer. Make images that accomplish specific objectives, with a focus on location-based event photography for weddings, night life, and fashion. Finally, you'll learn about photography products, including prints, books, and more.
PHO 208 Color Correction - 3 credits
Learn how to achieve an effective color balance in your Photoshop images and optimize them for print output. Students explore professional techniques for working with scanned, film, and digital source material, learn how to control, correct, and enhance the color palette of digital images for print media. Course projects emphasize developing a technical knowledge and an artistic understanding of color calibration for professional-quality digital imaging.
PHO 214 Narrative Photography - 3 credits
Explore the use of an editorial approach to photography in order to tell stories with images. Throughout the course you will use conceptualism in conjunction with documentary photography approaches to build photo essays and other narrative projects. Learn how to research, pitch, shoot, edit and present a body of work that encompasses unifying themes.
Program Objectives
The Associate Degree in Digital Photography program provides a training in the many ways in which photographers can monetize their images. First-year classes cover fundamental concepts in photography and digital imaging in addition to providing a foundation in drawing, color, and composition, and Web design.
Second-year classes place emphasis on best practices for commercial photography and managing an advanced digital editing workflow. A focus on photography for advertising, event and location based-photography, and video production ensures that students are prepared to work in a range of professional contexts.
Throughout the program, emphasis is placed on a professional approach that involves research, practice, and critique. Students learn how to research and plan projects and create purposeful images that meet an objective or accomplish a goal. Students will manage complete photo shoots from concept to final production, skillfully organizing and manipulating images, creating polished and professional work, and discussing and critiquing photography and editing practices with peers.
The Associate in Digital Photography program will focus on helping students build a body of work through faculty mentoring and critique. The digital photography faculty is a team of professionals who bring to the classroom many years of experience in commercial photography, printing and publishing, software and technology standards, art exhibition, and online teaching. Small classes combine personal attention with peer-to-peer interaction, and second-year students gain essential career preparation training in a capstone project and portfolio review. Read More
Digital Photography majors develop the ability to:
Manipulate framing, perspective, distance, and lighting to take professional-level digital photographs in a range of settings.
Create drawings in traditional media that show a command of proportion, perspective, and value contrast.
Prepare images for professional publication with Photoshop retouching, correction, compositing, or collage.
Create sophisticated, appropriate color palettes and use color and contrast effectively in their work.
Research and apply an understanding of how technological, social, and artistic changes have influenced the development of the field of photography.
Create consistent, visually appealing page designs using HTML and CSS via Dreamweaver or via hand coding.
Stage and shoot professional quality images in a variety of different lighting situations utilizing both available and artificial/augmented light sources.
Create engaging images that attract the eye using fundamental design and composition techniques.
Develop more advanced shooting and composition techniques in various contexts and apply image correction, retouching, compositing, and printing techniques.
Use Photoshop to make seamless, realistic improvements to images using retouching techniques.
Master the equipment and techniques used for professional photography work in portraiture, product photography, real estate and more.
Create advanced images using Photoshop's vector illustration techniques, photo-realistic painting tools, and high-impact typography.
Use basic and advanced development and retouching tools in Lightroom to create stellar images, and present their work in slideshows, on the Web, and in print.
Practice advanced photography techniques with a focus on event photography for weddings, night life, and fashion.
Create engaging videos that incorporate skillful production, camerawork, audio, and non-linear editing techniques.
Identify classic color problems with photographs and correct them using both comprehensive and efficient methods.
Utilize non-linear editing programs to apply traditional principles of film editing using modern digital technology.
Research, pitch, shoot, edit and present a body of work in which images tell a story or illustrate a narrative.
Represent their services to potential clients or employers and manage different aspects of the photographer's professional process.
Identify current areas of strength and prepare and maintain a portfolio of their best photography work.
Financial Aid
Did You Know? Eligible students entering Associate Degree programs may be entitled to Federal financial aid. Grants and loans can help you cover the cost of your education.
"I loved everything about Sessions online courses. The instructors were all fantastic! They answered any question that I may have had during the course. I learned so much during the time that I was a student." - Virginia Lamp, Undergraduate Certificate in Illustration Design
"You'll leave the Digital Photography program with the vocabulary and skills necessary to compete in the rapidly changing marketplace. The curriculum is designed to allow maximum creative freedom while teaching essential skills."
Felicia Kieselhorst
, Department Head of Digital Photography
Career Information
Everyone can snap a photo, but employers want a photographer with more than just a keen eye. To start a successful career in photography, formal training will take you a long way. Do you like the idea of starting your own business? Most photographers are self-employed. Our photography degree program will help you build a foundation for careers across a number of industries. Here are some examples:
Broadcasting
Marketing
Advertising
Print Design
Promotions
Newspapers/periodicals
Visit our Photographer Career Guide for more information, or browse the Federal Occupational Handbook or O*NET database. For Gainful Employment information on this program, visit this page.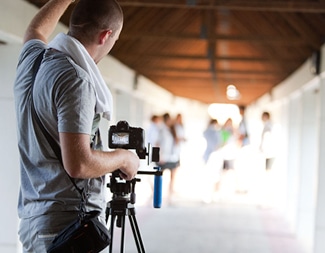 $63,950
Average Income for photographers in printing and related support activities in May 2017 was $ $63,950 a year.
1 in 7
About 7 in 10 Photographers were self-employed in 2016.
Take advantage of our award-winning programs. They're accredited, affordable, and delivered 100% online.
Enrolling online is easy and convenient.

Apply
Complete your application with essay, work samples, and transcripts.

Chat
Ask us about program options and financial aid.

Register
Select your start date and preferred study schedule.
Classes start in January, May, and August, with early start options in February, June, and October.
To apply, you'll need to complete our convenient online application and provide an application essay, official transcripts from high school OR for any college degree completed, and 5-10 samples of your art/design work. (Transcripts must be provided for any course you wish evaluated for credit transfer.)
Students entering the program are expected to have earned a high school diploma, GED, or state-approved home school equivalent. Any students under 18 years of age will need to provide the signed permission of a parent or guardian.
To take this program, you'll need the following:
Mac or Windows computer with an Internet connection.
A digital camera that offers manual control over aperture, shutter speed, ISO and white balance .
A digital video camera and ability to connect it to a computer to capture footage.
Adobe Photoshop, Lightroom and Premiere CC software.
Your computer must meet software manufacturer requirements.
Webcam, headphones or speaker, VPN connection, and microphone connected to the computer for live proctored exams.
There are no textbook or course material costs to participate in this online program. Student discount on Adobe Creative Cloud software is available to enrolled students.
The tuition for full-time Associate Degree students is as follows:
Associate of Occupational Studies (AOS) Program
$350 per credit
$4,200 per semester
$12,600 per year
$25,200 total program tuition
Tuition for part-time students is $400/credit and paid by semester. Federal financial aid available for eligible students. Ask about our $500-$2,000 scholarships for exemplary applicants.
A $200 registration fee is required to process your enrollment in the program. Registration fees are nonrefundable after 5 days from the scheduled beginning of program orientation. See Associate Degree Tuition and Payment options.

Highlights
Comparing programs? Browse some other degree or certificate programs you might like: