Request Scholarship Information
Creative Learner Scholarship
The Creative Learner Scholarship program makes online education more accessible for nontraditional students. Since 1997, Sessions College has provided art and design education to a broad range of adult learners from a wide range of backgrounds and environments. Online education can be a powerful tool for delivering education to students who might not otherwise be able to participate in it.
The program is open to students in six nontraditional learner categories: Career Changer, International Student, 24/7 Parent, Bridge Student, Entrepreneur, and First Generation student. Find out if you are eligible below.
Applicants simply complete an essay during applying to the program. Scholarship awards are based on the quality of essays submitted and are judged once each term. Winners receive awards of $500-2000 applied to their entire program tuition. See Program Rules below.
Apply now for classes starting soon in August 2021.
All scholarship essays must be received by the July 15th, 2021 deadline.
What Is a Nontraditional Student?
A nontraditional student is a special kind of hero. They seek out their education outside the typical path outside the traditional college age or path, and often overcome many obstacles to learning. According to NCES, a nontraditional student is defined by one or more of seven attributes:
Delayed entry into postsecondary education
Working full time while enrolled
Studying part time
Financially independent
Has dependents other than a spouse
Is a single parent
Did not obtain a standard high school diploma
Who Is Eligible?
The scholarship offers awards in six different adult learner categories: Career Changer, International Student, 24/7 Parent, Bridge Student, Entrepreneur, and First Generation student. Each category is a type of adult learner who has been successful studying at Sessions.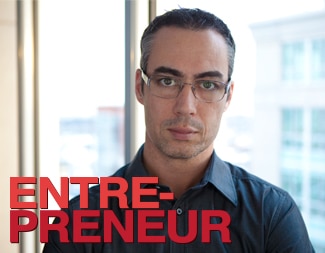 The Entrepreneur
You don't have to be Steve Jobs to understand that design and business go together. At Sessions College, we've given many thousands of students the tools to get their careers started in design, by launching their own design business or by gaining the skills for a corporate or design agency career. Do you have a creative vision for a company and need well-rounded visual design skills to get there? Or a business goal that demands better design skills? Consider applying for the Entrepreneur scholarship.
How to Apply
Scholarship applicants will submit an essay of no more than 500 words entitled "Design is Good Business." Describe your business or your business idea, and explain how gaining professional design skills will help you launch or grow your business. Award recipients will be asked to provide evidence to validate their business experience.
The 1st Generation Student
Getting into college is a goal throughout our society. Beyond the pure value of getting an education, studies show that earning a degree correlates with better career prospects and higher income.
According to a NASPA study, 33% of undergraduates in the U.S. in 2015-16 were first-generation college students; neither parent had a neither parent had a bachelor's degree, and they were the oldest sibling in the family to pursue a degree. Studies also show that first-generation students face unique challenges in adjusting to college and earning their degree. As an online school, we believe we can bridge the gap.
How to Apply
How to Apply
Scholarship applicants will submit an essay of no more than 500 words entitled "First in My Family." Describe the difference a degree in your chosen major will make to you and your family.
Applicants must be U.S. citizens who are able to document their family education background. Applicants must document their financial need via a completed FAFSA application.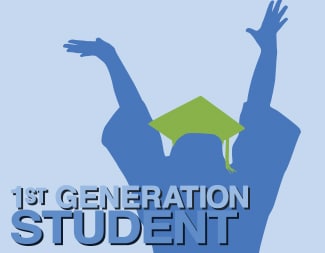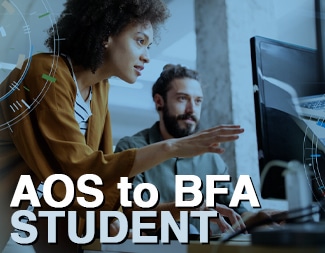 The AOS to BFA Student
With the Fall 2020 launch of our BFA program we are offering an unparalleled opportunity for our returning Associate Degree program graduates to earn a BFA in just four semesters. The program has unique features: customized study plan, a focus on research and presentation, work experience component, and more.
A limited number of scholarships will be available each term to assist eligible AOS program graduates with their pursuit of the BFA.
How to Apply
Scholarship applicants will submit an essay of no more than 500 words entitled "What Earning a BFA Means to Me" Describe why you believe the BFA program is the right program for you to hone your talents and pursue your specific creative or career goals.
The Career Changer
Since 1997, Sessions College has been proud to serve adult learners. With our flexible online programs, we've helped thousands of busy working adults pursue their education while fulfilling their career or family obligations.
What if you always wanted to go to art school or utilize your right brain for a living? We've helped people in all lines of work develop their art/design skills for career changes. We believe that creative people need to be doing creative jobs. We want to be part of your life change.
How to Apply
Scholarship applicants will submit an essay of no more than 500 words entitled "My Creative Career Change." Describe your career and explain why you are pursuing a career change to an art/design role.
All applicants must also submit complete degree application materials by the seasonal application deadline. Applicants in this category must provide a professional resume and two professional references.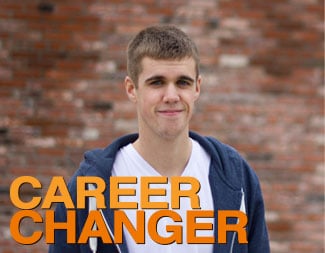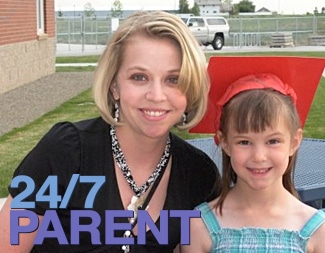 The 24/7 Parent
Embarking on parenthood can seem like an insurmountable obstacle to a career. Or it can be an opportunity to reevaluate your path and pursue an education—without missing an essential period in any family's history. With our flexible online programs, we've been fortunate to work with countless moms (and dads) to help them pursue a creative education as they hold down the fort.
What's more creative than been a mom (or dad)? Nothing, except perhaps earning a degree in Graphic Design, Digital Media, Illustration, and more…
How to Apply
Scholarship applicants will submit an essay of no more than 500 words entitled "Educating Mommy (or Daddy)." Describe the challenges of going to school as a primary home childcare provider and explain why an online program will help you overcome those challenges.
All applicants must submit all applications by the seasonal application deadline. Applicants must be the primary provider of childcare in their household. Award recipients will be asked to provide evidence to validate their parenting role.
The Bridge Student
Sessions College vocational certificate programs have always been a breeding ground of talent. Product designers, art directors, interactive leads, and agency heads are among our many thousands of certificate program graduates.
We are furthering that tradition by providing more opportunities for top certificate program graduates to turn their certificates into a degree. We are easing the path to earning a degree.
Did you know that our Bridge program allows Vocational certificate program graduates to transfer up to 24 credits into an Associate of Occupational Studies program? Bridge students with general education or art/design credits from other schools can earn their degrees in fifteen months or less. See complete Bridge Program information.
How to Apply
Applicants must be graduates of Professional Certificate programs who started programs in Fall 2015 or later. Scholarship applicants will submit an essay of no more than 500 words entitled "Why Online Learning Works for Me." Describe what makes online learning the perfect solution for your education. Bridge scholarship awards will be based on the grades and overall quality of certificate program work.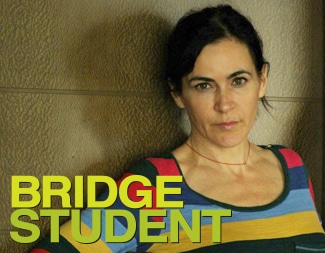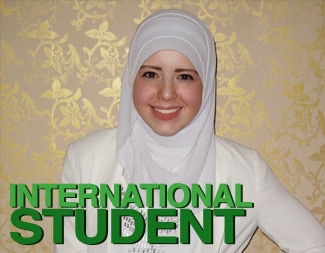 The International Student
Founded by designers from three continents, Sessions College has always been a truly international school. We've graduated students from more than 90 countries. We believe in reaching an international community of students to foster art/design talent all over the globe.
Just as important, we know that our learning community benefits from the perspectives of international students. We think the world of our students.
How to Apply
Scholarship applicants will submit an essay of no more than 500 words entitled "Creativity in [My City or Country of Origin]." Describe why earning a creative visual arts degree will help you build a career that will benefit your local community, city, or country. Applicants must not be citizens or residents of the United States. Proof of nationality will be required of potential scholarship winners.
Scholarship Program Rules
Eligible degree students can earn an adult learner scholarship to make college more affordable. To apply for a scholarship you must meet eligibility criteria and submit a scholarship essay in addition to completing the application and submitting general degree application materials.
1. Applying
Applicants must submit their scholarship essay by the scholarship application deadline and all general degree application materials by the beginning of term.
Scholarship awards will be announced within four weeks of the beginning of term.
Potential winners will be asked to verify their eligibility for a scholarship. (For example, an International Student will be asked to verify their citizenship. Applicants who are unable to document eligibility will not receive an award.)
2. Awards
A scholarship award is applied to your total course price. Along with any transfer credits you are eligible for, a scholarship will reduce your program costs.
You cannot be awarded a Creative Learner Scholarship in more than one category or combine the award with an enrollment benefit. However, a scholarship may be combined with our sources of aid, such as Federal Student Aid and GI Bill® education benefit, if you are eligible for such funding.
All scholarship decisions are at the discretion of the scholarship awards committee.
For program cancellations, scholarship awards are not part of refundable tuition.
3. Maintaining Eligibility
In order to maintain scholarship funding throughout your program, you must meet the following criteria:
Maintain a full-time or part-time schedule with a minimum of 9 credits/semester throughout your program, with no leaves of absence.
Maintain satisfactory academic progress each semester (GPA of 2.0 and other measures apply).
Have no outstanding balances or tuition or other charges.
Observe all standards outlined in the Sessions College student code of conduct.
Scholarship Deadlines
| Term | Scholarship Deadline |
| --- | --- |
| April 2021 | March 15th, 2021 |
| August 2021 | July 15th, 2021 |
| January 2022 | November 15th, 2021 |
APPLY FOR A SCHOLARSHIP
Use the form below to enter your information and upload your scholarship essay as a PDF. Please bear in mind that your scholarship application will be not processed until you have also completed a program application.