Overview of Federal Student Aid
Financial Aid
As an accredited institution of higher education, Sessions College is approved by the U.S. Department of Education to administer Federal Student Aid for eligible students and programs. Depending on your financial need, you may be able to access a combination of Federal grants (such as Pell Grants) or direct loans (subsidized, unsubsidized, or PLUS) to help you cover your costs.
The following Financial Aid guide explains how it all works.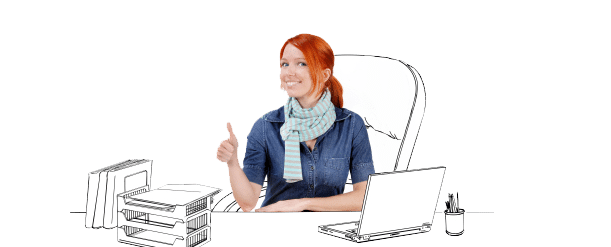 Which Programs Are Eligible?
Associate Degree:
Graphic Design
Web Design
Digital Media
Illustration
Advertising Design
Digital Photography
Undergraduate Certificate:
Graphic Design
Web Design
Digital Media
Illustration
Advertising Design
Digital Photography
Print Design
Advanced Web Design
Who Is Eligible for Federal Student Aid?
Students must meet specific criteria to be eligible to receive Federal Student Aid during their program.
General Eligibility
You may be eligible if you:
Are enrolled as a regular student in an eligible program (see above).
Are a U.S. citizen or eligible non-citizen with a valid Social Security number.
Have a high school diploma, GED, or meet Federally-approved state home schooling standards.
Have registered for Selective Service (for males 18-25).
Have financial need (except for unsubsidized loans).
During Your Program
While enrolled in your program, in order to continue receiving Federal Student Aid, you will need to:
Make satisfactory academic progress in your program.
Not be convicted of an offense involving the possession or sale of illegal drugs.
Limits on Receiving Aid
If you have received Federal Student Aid in the past, you may not:
Owe a refund on a Federal grant or be in default on a Federal education loan.
Have obtained loan amounts that exceed annual or aggregate loan limits.
What Types of Aid are Available?
Several types of Federal Student Aid are available to eligible students. Depending on your financial need, you may be able to access a combination of Federal grants or direct loans to cover your program costs.
Pell Grants
Federal Pell Grants are awarded to undergraduate students who have not previously earned a bachelor's or professional degree. The maximum Pell Grant award for the current award year (2018-2019) is $6,095. Pell Grants do not need to be repaid. The amount you receive will depend on your financial need, cost of attendance, status (full-time or part-time), and whether you are attending a full academic year.
Federal Direct Loans
Federal Stafford Loans are low-interest loans provided to cover the cost of higher education. Eligible students pay for their education by borrowing from the U.S. Department of Education.
DIRECT SUBSIDIZED LOANS
Direct Subsidized Loans are designed for students with financial need. Sessions College will determine the amount that you can borrow based on your FAFSA results. With Direct Subsidized Loans, you are not charged interest while you attend school or during grace and deferment periods.
DIRECT UNSUBSIDIZED LOANS
Direct Unsubsidized Loans do not require students to demonstrate financial need. Again, the school will determine the amount that you can borrow based on your FAFSA results. Interest on Direct Unsubsidized Loans begins to accrue from the time it is first paid out.
You can pay the interest on Direct Unsubsidized Loans while you are in school and during grace periods and deferment or forbearance periods, or you can allow the interest to accrue and be capitalized (added to the principal amount of your loan). If you choose not to pay the interest as it accrues, bear in mind this will increase the total amount you have to repay because you will be charged interest on a higher principal amount.
Direct PLUS Loans
Direct PLUS Loans are available to eligible parents of dependent students to help pay their child's education expenses. Direct PLUS loans require credit checks. To be eligible for a Direct PLUS Loan for Parents, the student must meet general eligibility requirements for Federal Student Aid programs and the parent/borrower must generally be:
The biological or adoptive parent of a dependent student.
Able to pass a credit check (not have an adverse credit history).
A U.S. citizen or eligible noncitizen not in default on any federal education loans or owing an overpayment on a federal education grant.
If a parent does not pass the credit check, the student may borrow up to an additional $4000 under the unsubsidized loan program.
How is Financial Aid Calculated?
The information you provide in the Free Application for Federal Student Aid (FAFSA) is used to evaluate your eligibility for a grant and/or loan(s). When you complete the FAFSA, you supply information about your family's earnings in tax returns. This financial information is analyzed to calculate your Expected Family Contribution (or EFC), the amount your family is expected to contribute to your education. Each school you are applying to subtracts your EFC from its Cost of Attendance to determine your financial need and calculate your award package.
How Much Will I Receive?
Many factors can affect your financial aid package.
Your financial need
The tuition and cost of attendance
The length of your program
Whether or you are enrolled full-time or part-time
Whether you are receiving financial assistance from other sources
How much you are eligible for under annual or aggregate loan limits
How Can I Estimate My Costs?
In order to assess your college costs, we recommend you chat to an Admissions Advisor, and complete your FAFSA and your college application. Our staff are available at any point to answer your questions.
Get A Free Estimate
Complete this form for a general estimate of program costs.
An Admissions Advisor will contact you to discuss program options. We will never share your information and you may choose to opt out at any time. Privacy Policy.