The Sessions College Associate of Occupational Studies (AOS) in Digital Media is an intensive two-year degree program for students seeking to enter careers in video production and editing, animation, or motion graphics. Designed for high school graduates and adult learners, the program offers a strong foundation in visual design and a working knowledge of software and production techniques essential for contemporary digital media.
Digital Media students begin their program with first year studies focused on art and design fundamentals. Second-year classes place an emphasis on techniques for time-based media. Students gain a training in Adobe Premiere, Animate, After Effects and a foundation in video making and motion graphics.
I feel the quality of the instructors is the best thing about Sessions College. They all have passions and expertise in multiple disciplines that shows in their interactions and critiques with students. By growing my video and editing abilities, as well as my storytelling skills, I can better assist my clients, and myself, to tell stories that need to be told.
Student Work By: Ileia Centracchio, Logan Barlow
Launch your Creative Career
Earn a degree and launch your creative career in our most rigorous 2-year program.
By Creatives, for Creatives
Collaborate with a community of creative learners and industry professionals.
Maximize Your Portfolio
Projects put you through your paces as you build a body of work. Your program culminates with a guided portfolio review.
Structure and Flexibility
Weekly deadlines keep you on track, but with no set login times you can build your studies around your schedule.
Education You Can Afford
Affordable programs with low per credit tuition, and financial aid available for those who qualify.
Convenient Online Application
Fast, convenient, and student-centered application process.
Studying Online at Sessions
Founded in 1997, Sessions College has delivered accredited and affordable fully online programs for creative professionals for more than 20 years. Earning your Digital Media Degree online at Sessions has never been more accessible. Take a virtual college tour in this video!
Associate Degree in Digital Media Curriculum
The Associate of Occupational Studies (AOS) in Digital Media is a 72-credit program completed in two years. Part-time schedules are available.
Digital Media Major - Year One
First Semester
Second Semester
Third Semester
Digital Media Major - Year Two
Fourth Semester
Fifth Semester
Sixth Semester
* Elective course may be replaced by any other 3-credit course in the program, subject to availability and prerequisites.
COURSE DESCRIPTIONS
Program highlights for Digital Media majors in the AOS program.
DIG 201 Digital Video Editing I - 3 credits
Learn the art and craft of editing videos from two award-winning filmmakers. The course explores techniques that can be applied in a range of non-linear editing programs, including Adobe Premiere Pro. Yet the main focus is not just on developing software skills; it's on exploring the magic behind video editing. Challenging projects including editing a commercial, an interview, a narrative scene, a music video, a video diary, and a text title sequence.
DIG 204 Digital Video Production - 3 credits
Learn how to control white balance, aperture, and shutter speed, to get high quality images from your digital video camera. You'll explore the different types of shots and camera motion techniques used by the pros and learn how to do location scouting, plan props, wardrobe, and sets, and work with talent. Course lectures challenge you to think about different storytelling conventions in narrative and documentary movie-making and address the fundamentals of sound recording.
DIG 210 Animate I - 3 credits
Get a thorough, hands-on introduction to Adobe Animate, learning how to draw and import artwork, organize it using symbols and layers, and animate it using a range of techniques from basic tweening to frame-by-frame animation. Animation techniques will include motion tweening, scaling and rotating objects, nested animations, shape tweens, masks, frame by frame animation, and lip syncing.
DIG 205 Intro to Motion - 1.5 credits
This course introduces topics of motion in animation and video through research and observation of real-life movement and movement in animation. Students learn basic principles of visible motion (including physics principles) and apply these principles to written analysis and practical explorations including flipbook-style animation. Topics include movement of objects and characters.
PHO 105 Photo Lighting and Planning - 3 credits
Focus on the planning and preparation that lead to the successful execution of a photo shoot. Develop a thorough understanding of different types of lighting, both natural and artificial. Learn the limitations and advantages of varied shooting conditions, and explore methods to effectively stage and style photographs to achieve your desired effect.
DIG 209 Time-Based Media - 3 credits
This course teaches students how to apply their digital media skills to narrative contexts and build their portfolio with high concept work. Students will explore narrative theory, visual development, pipeline testing, iteration, and creative direction for digital media projects. They will also study conventions of time based media genres, including movie trailers, PSAs, commercials, and music videos.
DIG 221 After Effects I - 3 credits
Adobe After Effects is a powerful application used to create motion graphics and visual effects for film and video. After Effects is used in a variety of contexts, including broadcast graphics, music videos, feature films, video rotoscoping, corporate presentations, and conferences. In this 6-lesson course, you'll learn how to use After Effects to create sophisticated motion graphics, using text and object animations, compositing videos and images, and adding audio and effects. You'll learn how to set keyframes on a timeline and work with transform properties, motion paths, masks, and effects, developing a solid foundation in this increasingly popular and versatile program.
Associate Degree in Digital Media Program Outcomes
By completing the program, Associate Degree in Digital Media students develop the following competencies:
1. Video
Shoot and edit engaging videos utilizing skillful production, camera, audio, and non-linear editing techniques.
2. Technology
Create images, animations, and movies by effectively and efficiently using creative software including Adobe Photoshop, Illustrator, Animate, After Effects, Premiere, and other industry technologies.
3. Animation
Prepare and present short animations employing basic animation techniques using 2D and 3D artwork.
4. Art/Design Principles
Demonstrate the ability to produce visually compelling work by applying knowledge of color, pattern, detail, and composition.
5. Storytelling
Conceptualize, compose, and deliver images, animations, and movies demonstrating an effective use of visual communication and storytelling.
6. Critical Thinking and Writing
Employ critical thinking to generate, support, and convey ideas through writing for academic or professional contexts.
7. Portfolio
Apply creative problem solving and constructive feedback to conceive, produce, and present an impactful body of work that showcases your skills to employers and potential clients.
Outcomes Assessment
To learn more about our outcomes assessment process, visit our Academic Team.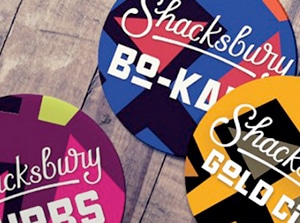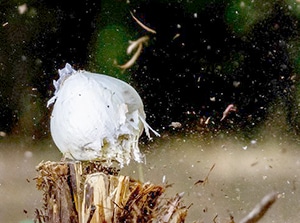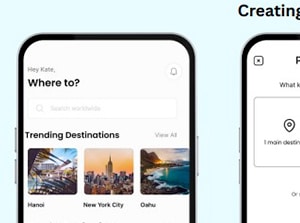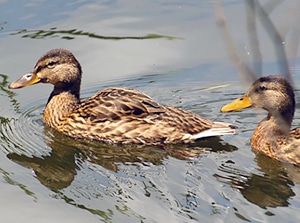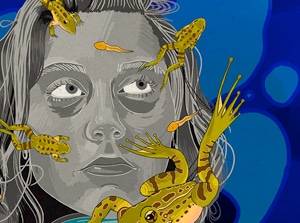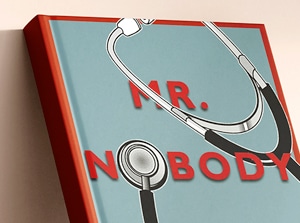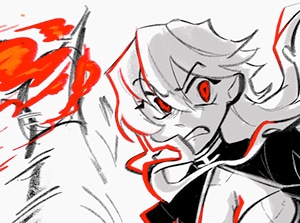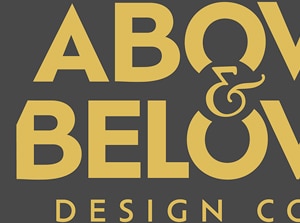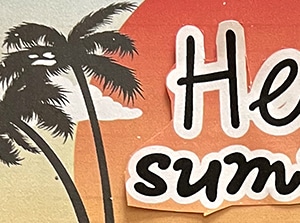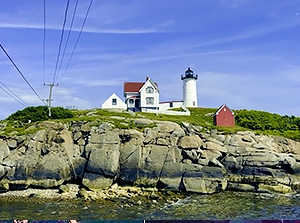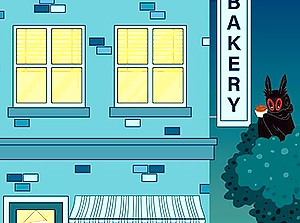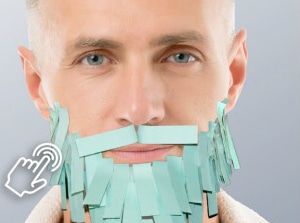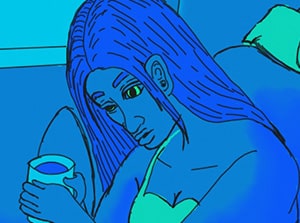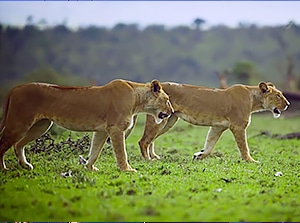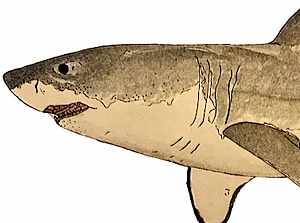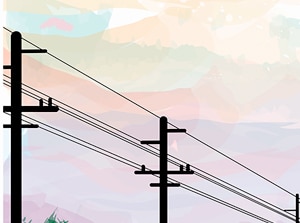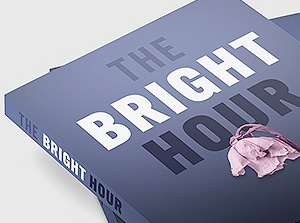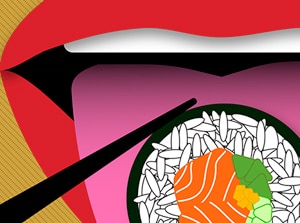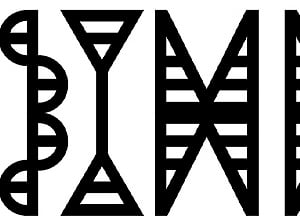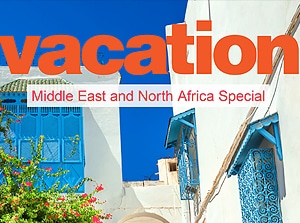 VIEW ALL PROGRAM FACULTY
Get expert feedback in classes taught by our industry-leading faculty.
Instructor
Biography
Degree(s) Earned

Andrew Shalat is an author, designer/illustrator, educator, and Mac expert who is a regular speaker at Macworld and has written several books on design for McGraw-Hill and Peachpit Press.

MFA, Savannah College of Art and Design
MA in English and American Literature, Brandeis University
BA in English Language and Literature, State University of New York at Stonybrook

Bill Drastal is an artist and animator who works for Bento Box Entertainment, an Emmy award-winning animation studio that produces network programs. Bill has experience developing character designs and animations for video games.

BS in Media Arts and Animation, Art Institute of California, San Diego

Carolyn Zaikowski is the author of the novel A Child Is Being Killed (Aqueous Books, 2013) whose fiction, poetry, and essays have been published widely.

MFA in Creative Writing, Naropa University, CO
BFA in Psychology, University of Massachusetts, MA

Jordon Schranz is an audio/visual artist and designer whose work has been exhibited internationally in New York, Chicago, El Paso, Berlin, Bogotá, and Ciudad Juárez.

MFA in Combined Media, City University of New York
BFA in Painting, Maryland Institute College of Art

Kevin Hedgpeth is an Arizona native who makes his home in Phoenix, where he actively writes and illustrates in addition to teaching college-level visual arts courses. He is co-author and illustrator of several published books.

BA in Studio Art at Arizona State University, AZ

Kristen Becker is an educator and a graphic and business designer specializing in e-commerce. With over 12 years of experience as an award-winning educator, Kristen has developed curriculum and taught courses in graphic design, multimedia, and e-commerce/marketing.

MA in Digital Arts, Maryland Institute College of Art
BA in Environmental Systems, University of Maryland

Michael Hamm is a Senior UX Designer who has worked for Oracle Corporation and Expedia, and an Adobe Illustrator expert with over 20 years of experience in the creative field.

Diploma in Graphic Design, Art Institute of Houston, TX

Natalie La Scala is a Denver-based media artist with 20 years of work experience in creative direction, project management, and higher education. Recent clients include Z1CareerZone, Engage, LLC, and the Performing Arts Academy.

MFA in Film and Television, Savannah College of Art and Design
BA in Studio Art, University of Kentucky

Piper Nilsson is a graphic/Web designer and educator. Piper has been working with the Web since 1997, working in various roles as a designer, programmer, and information architect, Piper blueprinted sites for such global clients as MetLife, Pepsi, ETS, and Citibank.

AOS in Graphic Design, Pratt, NY

Sara Wade is a motion designer, animator, illustrator and educator who has worked for clients across the globe for over two decades. She is particularly fond of work that straddles the divide between the visual and the technical like drone shows, digital dome shows, and other non-traditional animated experiences. She has developed curriculum, created courses and taught for universities and schools for over 15 years.

MFA in Interactive Design & Game Development, Savannah College of Art & Design
MS in Computer Information Systems from Colorado State University
B.Arch in Architecture, Carnegie Mellon University

Dr. Taz Tally is the president of Taz Tally Seminars and Taz Tally Photography and author of numerous graphics and print production books and instructional videos, CDs, DVDs and online training courses on scanning, prepress and printing, Photoshop, and color correction.

PhD in Geology, University of California Santa Barbara, CA
View all faculty.
Getting Started
Our Digital Media Degree online application process makes getting started easy, fast, and convenient.
What's the Admissions Process?
Classes start in January, April, and August, with early start options in February, June, and October.
Students entering the program are expected to have earned a high school diploma, GED, or state-approved home school equivalent. Any students under 18 years of age will need to provide the signed permission of a parent or guardian.
To apply, you'll need to complete our convenient online application and provide an application essay, official transcripts from high school OR for any college degree completed, and 5-10 samples of your art/design work. (Transcripts must be provided for any course you wish evaluated for credit transfer.)
How Long is the Program?
The Associate of Occupational Studies (AOS) program is a 72 credit program completed in six semesters or two years by a student on a full-time schedule. Students with transfer credit can graduate in under two years and part-time schedules are available.
Will the Program Fit My Schedule?
Weekly deadlines help you stay on track. And with no set login times, you can build your studies around your schedule, wherever you are located. That's why more than 50% of our degree students complete their programs while working full-time. 
What Software or Supplies Do I Need?
To take this program, you'll need the following:
Mac or Windows computer with an Internet connection.
Access to a digital camera with manual control over ISO, Aperture, Shutter Speed, and White Balance, that allows for shooting in RAW format.
A digital video camera and ability to connect it to a computer to capture footage.
Adobe Photoshop, Illustrator, Animate, After Effects, and Premiere CC software.
MS word or equivalent application
Your computer must meet software manufacturer requirements.
A Web hosting account with an ad-free hosting service.
Webcam, headphones or speaker, VPN connection, and microphone connected to the computer for live proctored exams.
There are no textbook or course material costs to participate in this online program. Student discount on Adobe Creative Cloud software is available to enrolled students.
What are the Program Costs?
The tuition for full-time Associate Degree students is as follows:
Associate of Occupational Studies (AOS) Program
$510 per credit
$6,120 per semester
$18,360 per calendar year
$36,720 total program tuition
Per-credit tuition for part-time students is the same as for full-time students. Federal financial aid available for eligible students. Ask about our $500-$2,000 scholarships for exemplary applicants.
A $200 registration fee is required to process your enrollment in the program. Registration fees are nonrefundable after 5 days from the scheduled beginning of program orientation. See Degree Program Admissions.
Is Financial Aid available?
Federal Student Aid. Federal student aid is available to students who qualify. If you are eligible, you may be able to fund your program using Pell Grants and Federal student loans. Check out our Financial Aid Information pages and ask to set up an interview with our Financial Aid Director.
Military Student Aid. Military servicemembers and their families who are eligible for GI Bill Education Benefits or active service member Tuition Assistance (TA) may also be able to utilize these programs to pay for their education.
Adult Learner Scholarships. Ask about our innovative scholarships for adult learners. The Designed for You Scholarship Program can help you offset your tuition costs.
Accreditations and Approvals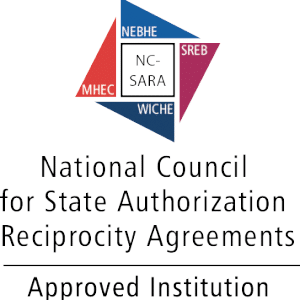 Get Started Today
Take the first step on a rewarding creative journey towards earning an Associate Degree in Digital Media.
By submitting this form, you consent to an Admissions Advisor contacting you about our educational programs via email, phone, or SMS text. Message & data rates may apply. You can opt out or unsubscribe at any time. Privacy Policy.