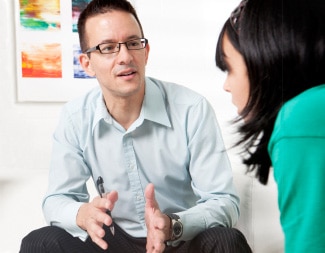 Degree Program Admissions
Credit Transfer
We encourage all applicants to Bachelor's Degree, Associate Degree, and Undergraduate Certificate programs to transfer earned college credits from other accredited institutions. With credit transfer, you can get credit for prior education, lower your tuition costs, and accelerate your program. Credit will be accepted for courses that are comparable in level and subject matter to Sessions College degree level courses. Below are school policies on credit transfer for degree level programs.
Which Courses May Transfer?
Credits will be accepted for college-level courses from accredited institutions. Courses transferred must be comparable in level and focus to Sessions degree program courses and will be evaluated on an individual basis. Students seeking to transfer credits must have earned a "C" grade (GPA 2.0) or higher.
How Many Credits Can Transfer?
Students can transfer a maximum of 50% of external credits to a Sessions College degree level program. The maximum credit awarded per program level is:
Bachelor's Degree – 60 credits
Associate Degree – 36 credits
Undergraduate Certificate – 12 credits
Can I Earn Credit for AP or CLEP Exams?
Students who received a score of 3 or above on high school AP English, Art History, or Psychology exams may receive credit for specific general education requirements. CLEP scores in English and Psychology may also be considered for credit. Official AP and/or CLEP scores must be submitted to Sessions College prior to the registration deadline.
How Is Credit Transfer Calculated?
All credit transfer decisions are at the discretion of the Degree Program Acceptance Committee and made prior to enrollment. All credit transfer requests are based on official transcripts and evaluated on an individual basis.
Is Credit Transfer Evaluation Included?
Bachelor's Degree and Associate Degree: Credit transfer evaluation is included in your application fee.
Undergraduate Certificate: Any student wishing to transfer credit into the Undergraduate Certificate must provide transcripts and a $75 transfer evaluation fee. Credit transfer will be evaluated on the same basis as the general policies above.
Can I Transfer Credits to Other Schools?
Some students may consider further academic study after completing their Sessions College degrees courses or programs.
While Sessions College is an accredited school, credit transfer is not guaranteed. The acceptance of earned credits is determined by the receiving institution.
If credit transfer is important to you, you should always check with the college or university that you wish to transfer your credits to before you enroll.
The Bridge Program
Did You Know? Sessions College Professional and Advanced Certificate graduates can enter Sessions College Bachelor's Degree and Associate Degree programs by transferring credits for courses in which their work and grades are strong. Visit the Sessions College Academic Bridge program.