A design is more than an individual piece, it needs to be integrated into a system. You will begin your exploration of contemporary design systems with a focus on how to apply them when planning, developing, and advancing your design work. What kind of professional designer do you aspire to be? In collaboration with faculty advisors you will review and analyze your current portfolio and identify what kinds of design you want to develop and produce during your program of study and beyond. Together, we will create an individualized education plan will serve as a roadmap for the remainder of your Bachelor's degree program. To put your plan into action, during this class, you'll research design trends and potential careers, develop and execute a quality portfolio project, and develop a list of potential employers to contact for your internship.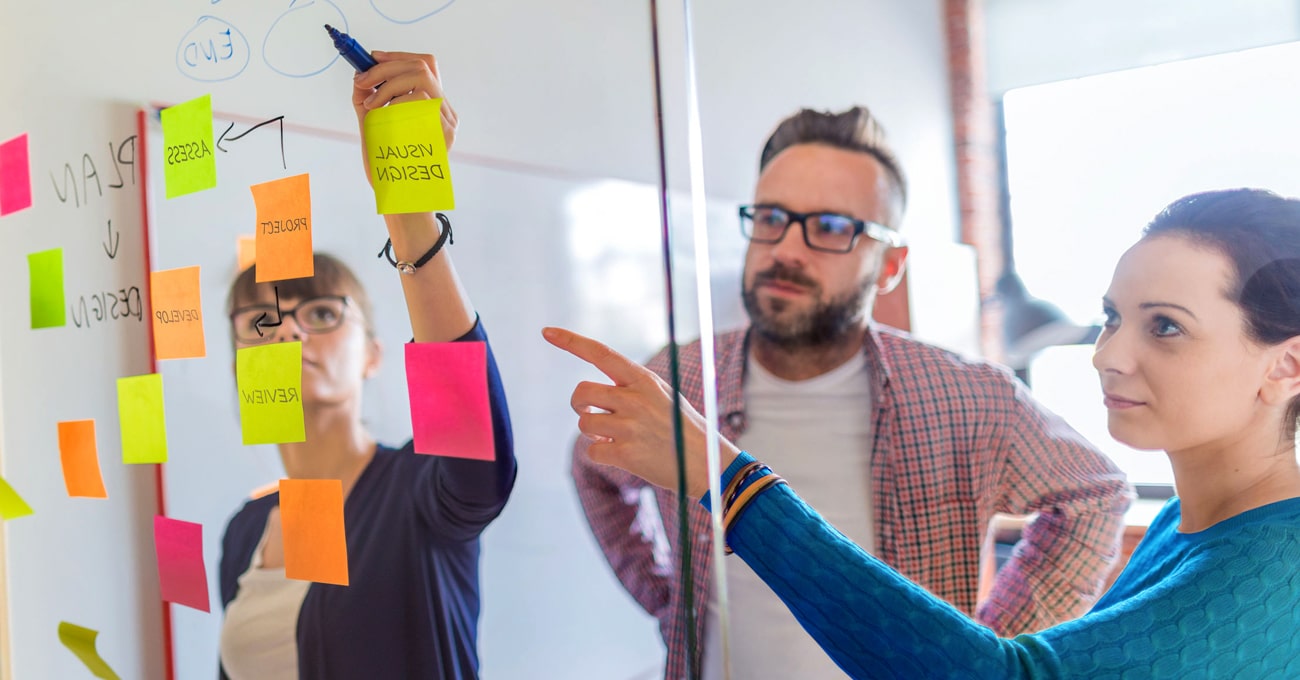 Creative thinking within a design system
100% online
Project-based
Instructor-led
Credit-bearing: 3 Credits
Classes start January, April, and August
Instructor(s)
The course is taught by the following instructor(s):
Course developed by: Andrew Shalat
Take this course as a standalone or as part of the following program(s):
Design Systems

We will explore how establishing a set of rules gives you a space to create and play. We will show how the worlds of game design, visual design, and interface design are interrelated, so you can understand how you can set the rules.

Swiss Design: A Case Study

We examine some design systems created by designers in mid 20th century Europe and Russia. We will explore the Swiss Design Style and the impact of Constructivism, and look at the works of Josef Müller-Brockmann, Armin Hoffman, and Massimo Vignelli to explore how the concepts of design systems and design thinking emerged.

Design Systems Today: UX/UI

Companies like Apple, Google, Adobe, and Microsoft each have their own design systems to account for the constantly changing, flexible demands of user interfaces. We'll look at how the UX/UI industry is establishing new standards for designers today.

Your Portfolio As A Design System

Your portfolio is a system, or it should be! To prepare you for your upper-level courses, we'll discuss where you are, and where you want to go, with your creative portfolio.
What Are The Course Projects?
This course will set the stage for a student's success in the remainder of the BFA degree program and beyond. Students will assess their career and portfolio goals, and develop a customized education plan to get the most out of the program. For the creative project in this course they will create a style manual by analyzing the design choices of an existing publication and use that knowledge to develop a publication style guide of their own design.
What Software or Supplies Do I Need?
Computer with Internet connection.
Adobe Photoshop, Illustrator, and InDesign CC.
What Will I Learn?
Students in this course can expect to learn to:
Explore and evaluate contemporary design systems.
Apply design systems principles when conceiving and implementing a final design project.
In collaboration with the instructor, review and analyze your current portfolio including a focus on identifying missing components and/or areas that need further development.
Create an individualized academic plan that will serve as a roadmap for the remainder of your Bachelor's degree program and to present and update during future courses.
Research and analyze design trends, potential careers, and develop a list of potential employers to contact for your internship.
Review the Student Internship Handbook in preparation for securing an internship opportunity prior to enrolling in DES 410 Entrepreneur & Internship course.
Classes start January, April, and August
3 Credit Course
Project-Based: Exercises, Discussions, and Critiques
| Course Tuition and Fees | |
| --- | --- |
| Tuition | $510/credit |
| Registration Fee* | $200 |
| Total Course Price | $1730 |
Registration fees are nonrefundable after 5 days from enrollment. All tuition includes a digital materials fee for course content.
Course Registration Form
To register for this course, use the form below to enter your information and desired start date. An Admissions Advisor will contact you to arrange payment and provide you with an Enrollment Agreement.
Frequently Asked Questions (FAQ)
What Are The Courses Like?
Our courses are project-based. In each course you'll enjoy a series of lectures, projects, discussions, and critiques designed to stretch your creative skills, earning college credit for your completed course.
How Much Time Do I Need?
Classes start January, April, and August, and this course can be completed in a 15-week term. College credit from this course can be applied to a range of degree and certificate level programs at Sessions College.
Who Are The Instructors?
Our courses are developed and taught by our faculty of professional artists, designers, and photographers. This means that you'll learn in-demand skills, get feedback on your work, and build a portfolio of creative work.
Is Sessions College accredited?