About Sessions College
Reviews and Testimonials
We believe in delivering a great student experience. That's why year after year, over 90% of students say are satisfied with their programs and would recommend Sessions College to a friend. Here's what some students and recent graduates had to say about their experience at Sessions College
There is no way I could have taught myself everything I've learned in school. The programs are so vast and basically unlimited, you have to have someone walk you through them in an organized way. The classes build on each other and you end up using things you've learned in previous classes for following classes.
I wanted to go back to school for a while but a brick and mortar school just wasn't going to work. Online was actually the perfect solution. It's been a lot of work, but I've learned a lot and it's been a huge blessing!
My skills in Photoshop and Illustrator have really grown, along with my understanding of advertising design. I treasure some of the knowledge I've gained at Sessions over the last two years. I've even had the opportunity to use my skills to work with a local business to assist them with the re-branding their logo and updating the advertising campaigns.
I already have a BFA, but earning an online certificate will add to my credentials. My primary goal of enrolling is to get solid design skills. I am a working freelancer, and new projects can kick in at any time. Allowing me to study at home at my own pace is important.
Enrolling at Sessions turned into a wide awakening of sort as I thought I would breeze through my classes, but this stuff made me work! The program helped fill in so many holes in my art knowledge.
I've always loved and appreciated art in its many forms. I started working for a church a few years ago, and slowly started doing small graphic design projects. As it turned out, I loved graphic design and started to gain knowledge through experience and a lot of Googling. I never actually had any formal training until I started my courses at Sessions, and now I have a solid basis of graphic design knowledge and technique.
Before I started at Sessions, I felt unsure of where to even start with building a portfolio. What kind of graphic design work is most sought after these days? Posters? Online ads? Book covers? These are all questions that have been answered during my time in this program. I feel much more confident in continuing to pursue graphic design as my career.
When looking at schools I had a hard time finding one that had good reviews and that was affordable and had the curriculum that I wanted. Sessions was the perfect choice and has been a great school for me.
Sessions College Reviews on Social Media
Allison Wong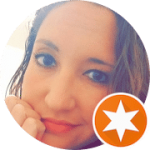 The courses were good and the professors were talented and communicated well. I learned a lot, and have scored a graphic design job I'm very happy at.
Daniel Sampson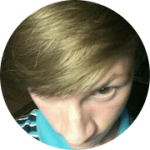 I started out knowing completely nothing about Adobe Illustrator and Photoshop to creating masterpieces with those software; and my program isn't even over yet!!!
Hannah Wessel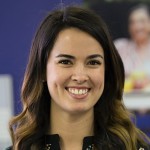 I thoroughly enjoyed my experience and liked the flexibility of the lessons being all online so I could manage my workload each week.
Thomas Trudel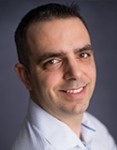 Since I enrolled at Sessions, I've produced a growing number of professional level art pieces for my portfolio and begun my career as a Multimedia Specialist in a large company.
Christine Kollo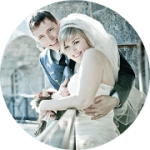 The feedback from the instructors was so valuable. I was able to take what I learned and not only succeed in my field but successfully open a design studio.
Michelle McRory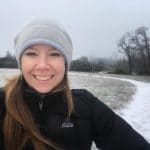 I earned a Web Design Advanced Certificate at Sessions College and I now run a successful web design company in Spokane, Washington.
Aris Ovalles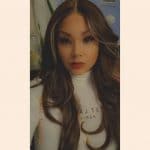 I am a current Graphic Design Degree student at Sessions and I love it! I love that the teachers provide honest guidance and feedback and you are able to improve your work.
Bryndis Tomasson
The learning material (lessons) and teaching were all first class and what I learned was what the school said I would learn in the course description, and actually so much more.
Paul Coca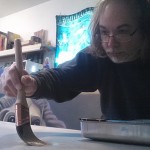 I highly recommend Sessions College. It was an investment that has paid off for me in many ways, professionally and personally, as an artist working in the entertainment industry.
Rayna Stack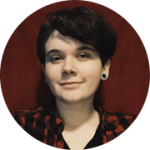 The material and assignments helped me build a solid portfolio and really set me up for the working world of graphic design.
Raquel Rodriguez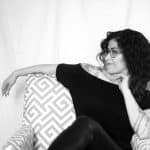 Perfect school with the utmost attention to service and resources in their courses and staff! I am a very busy military wife and mother of three and Sessions is perfect for my crazy life.
Samantha Saunders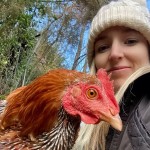 Completing a Graphic Design program gave me a great start to setting up my own freelance design business which I have been running for the past five years now.
Danielle Wells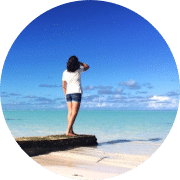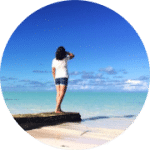 Sessions provided me with the flexibility I needed to complete an online program. The support was helpful and fast.
Lotti Sidwell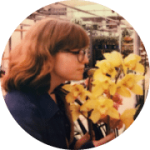 I would recommend Sessions to any busy person wanting a degree. I learned so much and it was overall very rewarding.
Ryan Natale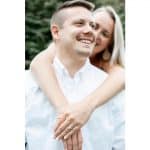 Awesome school, very comfortable and inviting environment. Would recommend to anyone who wants to pursue a career in any design field!
Alicia Hernandez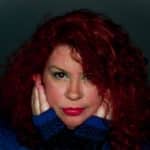 I received two degrees from Sessions, I learned so much, I was a wonderful experience, one I will never forget. An excellent college, with wonderful teachers
Lisa Marie Bennett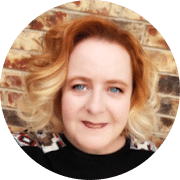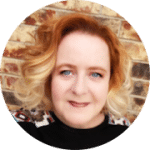 I loved these courses! They were extremely well written and informative. The lessons were extremely detailed, which was helpful for a complete Adobe software beginner like me.
Janel Damiani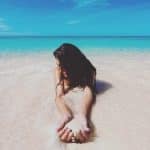 I found Sessions College to be perfect for living abroad and working while studying. I would recommend this college to anyone if you are looking to get the education at an affordable cost.
Char Struble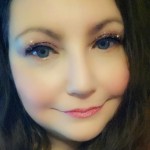 The instructors are fantastic, available to answer your questions, and very supportive. By the time I graduated, I had a portfolio of work I was very proud of showing to others.
Michelle Ruby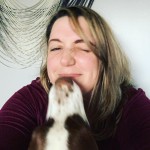 I have to say that all the skills I learned at Sessions saved the day! From creating presentations to Adobe skills and design skills, I landed a great job that pays well and allows me to continue to learn and grow.
Going to Sessions online allowed me the freedom to make my own schedule. Whether I had a job or photo shoot or needed time for family, online gave me the opportunity to do all those things while still getting my school work done.
JANEL DAMIANI
Associate Degree in Digital Media
GRADUATE AT WORK
I have used many of the skills that I've learned from these classes in developing a few items for my employer for job fairs such as flyers and display boards. I am also planning to use these skills to work on a few personal projects.
94% of degree program graduates reported they were satisfied with their programs.
I am a graphic designer. I currently work for the Gifted and Talented Education Project on Guam, and one of our components is our art program that I hope to one day become a teacher for. All instructors had great insights and provided extremely beneficial constructive criticism for all courses.
Design isn't easy but the Instructors really invest in giving amazing, detailed feedback. I can say that if it were not for Sessions offering online classes, I would not be standing here today after earning two degrees while being a mom, full-time photographer, teacher, and student.
I can honestly say that each and every instructor was quick to respond, gave constructive advice and has successfully helped me develop. I literally started this course knowing nothing and have already completed my first paid job as a designer!
CHRIS TELFORD
Associate Degree in Graphic Design
GRADUATE AT WORK
If I had two challenges finding a school, it was finding one that was both flexible and practical (not one or the other). Although I'm mostly settled now, I still need to travel often, on top of work. As a result, I thoroughly appreciate that I can do those things and also pursue a degree. Not just that, but it is up-to-date instruction, with challenging coursework, and with an active, relevant faculty.
The benefits of studying online are endless. I didn't start my program until after I had found a full-time job, and what I found out was that this program was extremely helpful in advancing and excelling my skills for the day-to-day job responsibilities. All-in-all, receiving this Professional Certificate in Web Design was well worth my time and is another great boost for my resume.
We've graduated students from more than 90 countries.
I am beyond pleased that through a series of circumstances I ended up taking the Digital Arts Certificate course through Sessions. The courses were thorough, informative, educational, interesting, challenging and very rewarding. After they viewed my portfolio on my website I've been contacted by prospective clients to design logos and book covers.
Working online is truly a blessing as I can work in my free time and have time to assist and support my veteran and my family. Sessions College makes this possible; it is a well structured program and the professionalism of the instructors and staff is outstanding.
I think the biggest thing, for me, is the ability to be flexible in the battle between work, life, and education. Being able to maintain my current work schedule and attend classes without having to make changes to either is perfect for me. There is no need to feel that I cannot further my career and fulfill my dreams because classes are only available during days/times that I am at my job.
My goals are to use what I have learned at Sessions College and apply it to my personal business as a digital illustrator. I have already gotten a few clients throughout the school semester and I am currently in the process of working on a book deal with a self-published author as an illustrator.
If you're a student or graduate, we'd love to hear from you. Contact us to share your story on how Sessions College helped you succeed!
Or if you know someone who might benefit from a program? Refer a friend to Sessions.