ADVERTISING DESIGN PROGRAMS
Advertising and marketing are all about creating powerful visual messages for brands that connect to customers. Whether you are creating a simpler mailer or interactive online ads, knowing how to develop a message into a coherent campaign is key.
If you are looking to design ads or promotions in today's visual media environment, think about an advertising design major at Sessions College. Earning a degree or certificate in ad design can give you the skills, portfolio, and experience to begin or advance your career in marketing communications.
At Sessions College our programs range from flexible Certificate Programs to our comprehensive AOS Degree program. Find out which online Advertising Design program is right for you.
Associate Degree in Advertising Design
The Associate of Occupational Studies (AOS) in Advertising Design is an intensive two-year degree program for students seeking to enter careers in advertising design, marketing design, and print design. Designed for high school graduates and adult learners, the program will offer a strong foundation in visual design and a working knowledge of software and production techniques essential for print and digital advertising campaigns.
Comprehensive 72 credit, 2 year degree program
Includes Portfolio Review and Design Business course
Financial aid and creative scholarships for students who qualify
Undergraduate Certificate in Advertising Design
The Undergraduate Certificate in Advertising Design provides a foundation in print and digital advertising. Students develop an understanding of design fundamentals—color theory, composition, type, and layout—and how to apply them using today's design software tools Photoshop, Illustrator, and InDesign. Students learn the fundamentals of creating advertising and marketing messages that connect with consumers, including concept development, campaigns, and copywriting.
Focused 24 credit, 2 semester program
Build a portfolio and advance your career
Financial aid for students who qualify
Vocational Certificate Programs
In the Professional Certificate in Marketing Design program, students develop skills in the in-demand software that most marketing designers needs to know: Adobe Photoshop and Illustrator. Students build a skill set in digital image preparation and vector illustration while applying foundation design concepts in color, typography, and identity design..
Flexible 9-month program
Build a portfolio and advance your career
Payment plans with affordable monthly payments
Extend your program with an Advanced Certificate
100% ONLINE CREATIVE EDUCATION
Why Choose Sessions College?
Studying online can be a flexible, affordable, and exciting way to grow your creative skills and earn a degree. With 24/7 access to an online classes, and no set login times, you can study on your own schedule. At Sessions College, you can gain industry-relevant art and design skills in a project-based curriculum. Get the critiques you need from our expert faculty and watch your creative work flourish.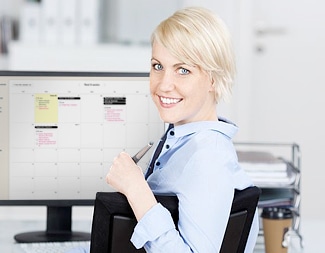 What Advertising Design Careers are Available?
Advertising is everywhere people are. Professional advertising designers create content that moves those people. In order to stay competitive, organizations need to stay on the cutting edge of advertising. This is where you come in. A degree in advertising design will prepare you for an industry that is growing.
The advertising degree program at Sessions College will help you build a foundation for careers across various industries. Here are a few examples.
Graphic Design
Marketing
Advertising
Promotions
Visit our Career Center for more information, or browse the Federal Occupational Handbook or O*NET database.
Online, Affordable, and Accredited