Online Fine Arts Certificate
Certificate in Fine Arts
Develop your skills and experience in traditional media and photography on your time with our completely online art classes. Enrich your vocabulary in the visual arts, exploring the purpose and methodology of art-making. Our online drawing and painting classes instill a rigorous, traditional approach to representing still life and human subjects with attention to critical concepts of line, mass, form, perspective, value, color, and composition. Taking art courses online will allow you flexibility to continue with your everyday routine. Start your art career with a professional certificate from Sessions College.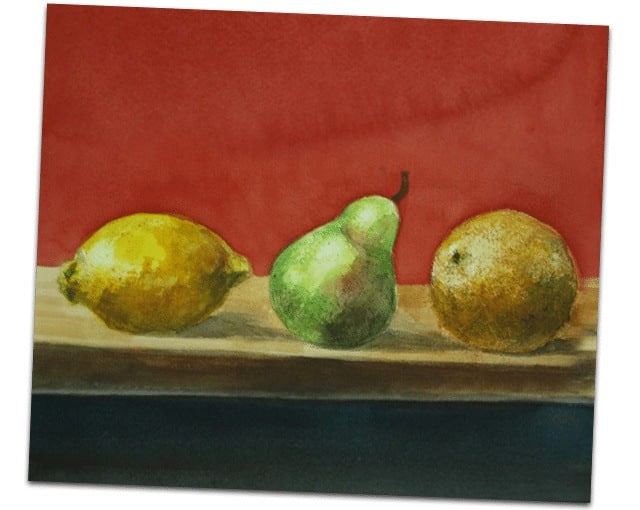 Student work by Shymiin Chor, Fine Arts Certificate
Deepen Your Artistic Skills in Just Nine Months
NEXT CLASS STARTS:
MAR 1ST
Build Design Skills That Employers Want
Complete Your Program in 9 Months
Program Description
In the Sessions College Certificate in Fine Arts program, students gain a foundation in art theory and artistic technique. Students enjoy a wide-ranging training in drawing and painting that instils a rigorous, traditional approach to representing still life and human figure subjects with attention to critical concepts of line, mass, form, perspective, value, and composition.
Curriculum
Designed for the busy adult learner, the Certificate in Fine Arts is a 360 clock hour program completed in nine months studying part time.

Already have some art experience? You can customize the program around your learning goals. Browse our
online art courses
or
course list
and talk to an advisor.
Program Outcomes
Drawing. Draw utilizing traditional media and classic techniques, demonstrating a command of proportion, perspective, value contrast, and the human figure.
Painting. Paint utilizing traditional media and classic techniques, demonstrating a command of proportion, perspective, value contrast, and the human figure.
Photography. Knowledgeably use your digital camera to create photographs applying effective framing, composition, perspective, distance, and lighting.
Art History and Practice. Discuss and apply fundamental concepts in art, learning from art history and contemporary practice.
Course Descriptions
4803 Intro to Visual Arts
Develop an understanding of the visual arts by exploring your own artistic creativity. You'll explore paintings, sculptures, experimental pieces, and more, learning to critique their composition and decode their social or political purpose. You'll be introduced to the elements that make up a visual message and build a vocabulary of fundamental terms and compositional techniques.
4018 Intro To Drawing
Learn how to draw with proper techniques, learning how to represent what they see through studies in contour drawing, perspective, positive/negative space, and value. As you progress through this class, you will develop a better understanding of the forms you are observing and become more skillful in representing those forms.
4800 History of Art
Build a foundation in art history and gain a deep understanding of art and the artists who create it. Explore profound themes that have concerned artists for centuries: nature, the human body, society, religion, and politics. Through engaging lectures and projects, you'll learn how to identify the mediums, materials, and techniques artists use and discuss the styles of important artists, art movements, and historical periods from antiquity through the mid-20th century.
4501 Drawing I
Learn how to analyze what you see in the world around you and communicate it on paper. Through hands-on projects, and guided by a professional artist, you will explore the critical concepts of line, mass, form, perspective, value, and composition, building a solid foundation for all your art and design work.
7002 Digital Photography I
Explore the interaction of photography techniques and environmental factors to create powerful digital images. Students learn the fundamentals of lighting, perspective, and set up and explore techniques for classic assignments: portraits, product shots, indoor and outdoor location shoots, and fast-action sports. Whether you're a fine artist, graphic designer, or Web developer, a mastery of digital photography gives you creative control of the medium.
4502 Figure Drawing
Follow traditional methods to learn the standard measures and proportions artists use to achieve naturalistic and expressive figure drawings. Illustrations and activities guide students through the structure of the human skeleton and help them understand how the body's anatomy shapes its external form. The course builds progressively from the fundamentals to the challenges of portraiture, three-dimensional form, composition, and expression.
4700 Painting I
After a thorough orientation to the painter's materials (paint, canvas, brushes, and solvents), students study a systematic and time-honored approach to painting that enables them to capture proportion, perspective, and lighting. Students learn how to build a foundation with preparatory sketches and underpainting, then gain control over value through monochromatic painting and color studies.
Ask about our Payment Plans
Take care of your tuition with 11 monthly payments of $415
Enrolling online is easy and convenient.

Apply
Complete our free application form online.

Chat
Ask us about payment options and customizing your program.

Register
Confirm your payment and register online.
Open Admissions. The Professional Certificate is open admissions, with classes starting each month. To apply for the program, simply complete our free, no-obligation application and select your program options. Applicants are expected to have graduated high school.
Nine Month Program. Classes start at the beginning of each month. The program can be completed in nine months studying on a part time schedule. If you need more time to complete, there is a painless extension policy for an additional 6 months of access for students who qualify based on academic progress.
To take this program, you'll need the following:
Mac or Windows computer with an Internet connection.
Adobe Photoshop and Illustrator CC.
Your computer must meet software manufacturer requirements.
There are no textbook or course material costs to participate in this online program. Student discount on Adobe Creative Cloud software is available to enrolled students.
Sessions College programs are flexible and affordable. There are no textbooks required; tuition costs include all digital materials.
| Professional Certificate | |
| --- | --- |
| Tuition | $4,300 |
| Registration Fee | $200 |
| Total Cost | $4,500 |
Enrollment in any certificate program requires a $200 registration fee (non-refundable five days after beginning of Orientation class or submission of first assignment). All tuition and fees must be paid on time, including those paid by third parties.
Payment Plan
Affording your education just got easier with our Payment Plan.
Pay for your Professional Certificate with 11 monthly payments of $415.
Your first payment (which includes a $200 Registration Fee) is due at enrollment.
A $65 payment plan charge is included.
30.4%
Median income for Fine Artists in May of 2017 was $49,160 per year, 30.4% higher than median for all workers.
6%
Employment of Fine Artists is projected to grow 6% from 2016 to 2026, as fast as the national average for all occupations.
Career Information
Graduates are prepared for entry-level positions as fine artists. Potential employers for Fine Arts certificate program graduates include entertainment, publishers, restaurants, schools and colleges, and government. Self-employed fine artists may be able to sell their work to art galleries and museums, private clients/commissions, specialized art or design studios, stock art firms, and publishers.
A certificate in fine arts from Sessions College can prepare you to apply your skills to these types of careers:
Artist
Painter
Studio Artist
Fine Artist
Visit our Career Center for more information, or browse the Federal Occupational Handbook or O*NET database.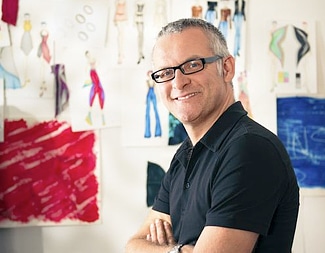 Fine Arts Advanced Certificate program
Add concentrations and build a deeper portfolio.

Highlights
Comparing programs? Browse some other degree or certificate programs you might like: