Which genres of photography are you interested in? Which genres would you like to be recognized for? In alignment with your creative and professional goals, this course will allow you to take a deep dive into areas of focus within commercial photography, editorial photography, and fine art photography. Based upon your exploration and research of photographic genres, industry trends, and the work of exceptional photographers, you will create your own images inspired by your expanded view of photography.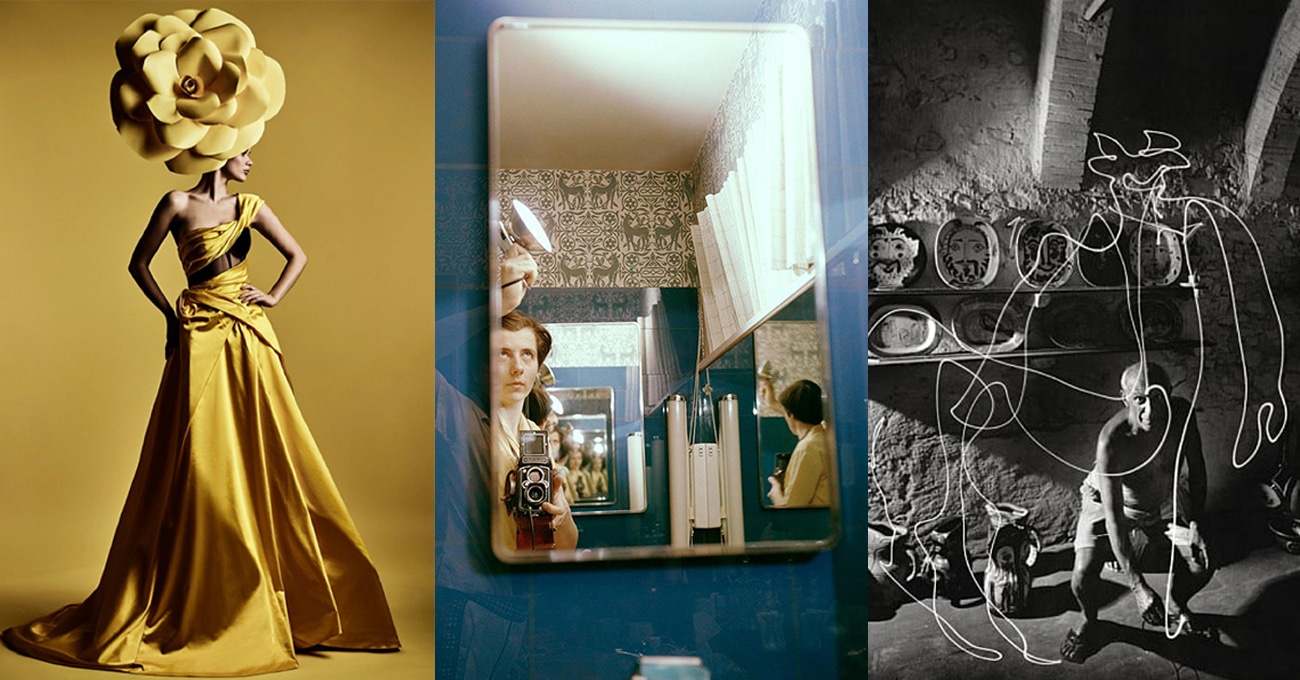 100% online
Project-based
Instructor-led
Credit-bearing: 3 Credits
Classes start January, April, and August
Instructor(s)
The course is taught by the following instructor(s):
Course developed by: Melanie Fiander
Take this course as a standalone or as part of the following program(s):
Anything but Generic

We will define what a photographic genre is, discuss why it can be an asset to your portfolio, and introduce our first major genre: commercial photography.

Product Photography

We will examine how product photography evolved and look at the work of three leading product photographers: Alex Koloskov, Lauren Lemon, and Lucy Martin.

Food Photography

We will discuss how food photography began and meet some contemporary food photographers: Beata Lubas, Carl Warner, and Joanie Simon

Fashion Photography

We will trace the origins of fashion photography and look at the work of three renowned fashion photographers: Irving Penn, Richard Avedon, and Lindsay Adler.

Street Photography

We will explore the attributes of street photography through the work of Alfred Stieglitz, Henri Cartier-Bresson, Vivian Maier, and Joel Meyerowitz.

Photojournalism

We will examine the field of photojournalism through the work of Arthur Fellig, James Nachtwey, Pete Souza, and Annie Leibovitz.

Documentary Photography

We will use the work of Dorothea Lange, Robert Frank, and Shelby Lee Adams to define the features of documentary photography.

Landscape Photography

What defines landscape photography? We will explore this question through the work of Ansel Adams, Eliot Porter, William Eggleston, and Peter Lik.

Conceptual Photography

What is conceptual photography? We will look at three answers to this question, in the work of Carrie Mae Weems, Cindy Sherman, and Lalla A. Essaydi.

Composite Photography & Lighting Techniques

What are the artistic options in composite photography and experimental lighting? We'll discuss the work of Man Ray, Gjon Mili, and Jerry Uelsmann.
What Are The Course Projects?
Students research and explore multi-faceted projects in three different genres: commercial photography, editorial photography, and fine art photography, selecting projects that complement their portfolio. The course offers an opportunity to dive deep and expand or broaden one's professional or creative scope as a photographer.
What Software or Supplies Do I Need?
A computer with Internet connection (56 Kbps modem or faster).
Access to a standalone digital camera with manual control over ISO, Aperture, Shutter Speed, and White Balance, that allows for shooting in RAW format.
Adobe Lightroom Classic or equivalent program.
Basic experience in the software package needed for this course.
What Will I Learn?
Students in this course can expect to learn to:
Explore and research multiple photographic genres, industry trends, and the work of exceptional photographers in at least one of these areas: Commercial, Documentary/Editorial and Fine Art photography.
Examine, gather, analyze, synthesize, and professionally present research in alignment with the course content, assignment criteria, and presentation guidelines.
Actively participate in class discussions/meetings, constructively assess the work of your peers, and enhance your creative work based upon feedback.
Demonstrate effective and efficient use of your digital camera and create photographs with careful consideration of lighting, color, exposure, composition, art/design principles, and point of view in alignment with the course content and assignment criteria.
Effectively conceptualize and post-process (cull, edit/enhance, and retouch), manage files, explore multiple image making techniques, and produce compelling, innovative, and professional portfolio ready images.
Plan, stage, and execute photo shoots by adapting for a variety of settings and lighting situations (studio and on-location), in fulfillment of project goals. Reshoot when necessary or recommended.
Apply and demonstrate technically proficient retouching, careful consideration of contrast, cropping, exposure, and color correction techniques to improve or enhance photographic images to a professional level utilizing appropriate software such as Adobe Lightroom and Photoshop.
Classes start January, April, and August
3 Credit Course
Project-Based: Exercises, Discussions, and Critiques
| Course Tuition and Fees | |
| --- | --- |
| Tuition | $510/credit |
| Registration Fee* | $200 |
| Total Course Price | $1730 |
Registration fees are nonrefundable after 5 days from enrollment. All tuition includes a digital materials fee for course content.
Course Registration Form
To register for this course, use the form below to enter your information and desired start date. An Admissions Advisor will contact you to arrange payment and provide you with an Enrollment Agreement.
Frequently Asked Questions (FAQ)
What Are The Courses Like?
Our courses are project-based. In each course you'll enjoy a series of lectures, projects, discussions, and critiques designed to stretch your creative skills, earning college credit for your completed course.
How Much Time Do I Need?
Classes start January, April, and August, and this course can be completed in a 15-week term. College credit from this course can be applied to a range of degree and certificate level programs at Sessions College.
Who Are The Instructors?
Our courses are developed and taught by our faculty of professional artists, designers, and photographers. This means that you'll learn in-demand skills, get feedback on your work, and build a portfolio of creative work.
Is Sessions College accredited?