Professional illustrators are frequently hired to create visual narratives and storyboards for a variety of media and purposes such as publications, books, sequential art, ad campaigns, exhibitions, and film/television. This course provides you with the opportunity to advance your storytelling ability and produce well-conceived and compelling visual stories and high-quality storyboards for a variety of applications.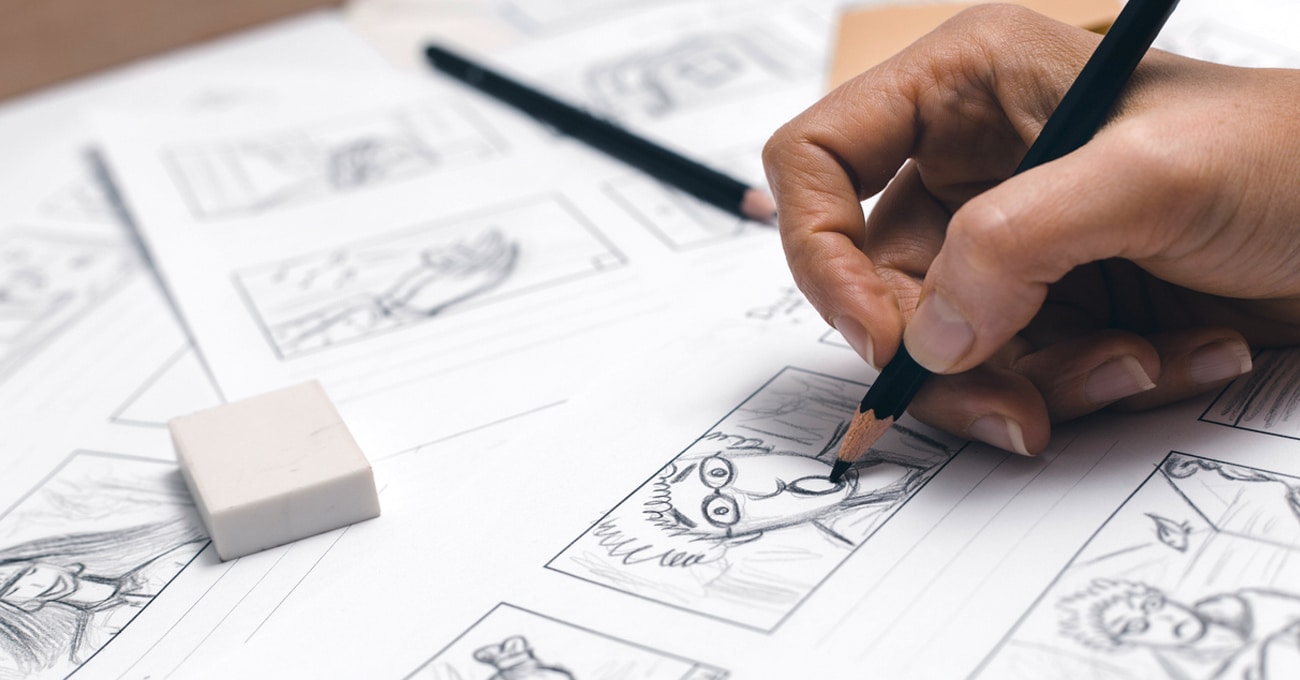 100% online
Project-based
Instructor-led
Credit-bearing: 3 Credits
Classes start January, April, and August
Instructor(s)
The course is taught by the following instructor(s):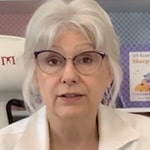 Anne Catharine Blake is an internationally published freelance author, illustrator, and designer.
LEARN MORE
Course developed by: Anne Catherine Blake
Take this course as a standalone or as part of the following program(s):
Visual Storytelling and the Storyboard

We will discuss how the storyboard developed from our passion throughout history for visual storytelling, and look at examples of how storyboards have been used to plan live action and animated movies.

Visual Storytelling Techniques

We will explore visual storytelling techniques to brainstorm and create well-conceived and compelling stories suitable for a storyboard project.

Storyboard Tools of the Trade

We will explore various storyboard drawing tools and templates, discussing what is needed to get started as successful storyboard artists in the various fields of visual storytelling.

Storyboarding

Putting It All Together. We will explore the various types of camera shots used in the storyboard and how they are used to move the visual story forward.
What Are The Course Projects?
Student will learn from a professional illustrator how to create visual narratives and storyboards for a variety of media and purposes. Students will create a story and learn a systematic approach to turn it into a polished storyboard. Multiple rounds of feedback give this project the opportunity to become a portfolio piece.
What Software or Supplies Do I Need?
Computer with Internet connection.
Adobe Photoshop and Illustrator CC (InDesign optional).
Drawing and art supplies may be required depending on your choice of project.
What Will I Learn?
Students in this course can expect to learn to:
Analyze, evaluate, and synthesize historical concepts and artistic styles when exploring and researching multiple visual narratives and storyboards in a variety of media purposes such as publications, books, sequential art, ad campaigns, exhibitions, and film/television with consideration of the nature, flow and structure of visual storytelling.
Professionally present research and creative concepts in alignment with the course content, creative brief, project criteria/expectations, and presentation guidelines.
Actively and professionally participate in class discussions/meetings, constructively assess the work of your peers, and enhance your creative work based upon feedback.
Demonstrate effective and efficient use of your digital and traditional drawing, painting, and other image making skills to create quality portfolio ready pieces.
Effectively conceptualize, create, finalize, and present a series of illustrations (digital and/or traditional) based upon research, with consideration of the following (where applicable): historical context, anatomy, gravity, movement, scale, proportion, light, value contrast, perspective, color, mood, art/design principles, and visual storytelling.
Apply and demonstrate technically proficient digital illustration/image making skills utilizing appropriate software such as Adobe Illustrator and Photoshop.
Classes start January, April, and August
3 Credit Course
Project-Based: Exercises, Discussions, and Critiques
| Course Tuition and Fees | |
| --- | --- |
| Tuition | $510/credit |
| Registration Fee* | $200 |
| Total Course Price | $1730 |
Registration fees are nonrefundable after 5 days from enrollment. All tuition includes a digital materials fee for course content.
Course Registration Form
To register for this course, use the form below to enter your information and desired start date. An Admissions Advisor will contact you to arrange payment and provide you with an Enrollment Agreement.
Frequently Asked Questions (FAQ)
What Are The Courses Like?
Our courses are project-based. In each course you'll enjoy a series of lectures, projects, discussions, and critiques designed to stretch your creative skills, earning college credit for your completed course.
How Much Time Do I Need?
Classes start January, April, and August, and this course can be completed in a 15-week term. College credit from this course can be applied to a range of degree and certificate level programs at Sessions College.
Who Are The Instructors?
Our courses are developed and taught by our faculty of professional artists, designers, and photographers. This means that you'll learn in-demand skills, get feedback on your work, and build a portfolio of creative work.
Is Sessions College accredited?