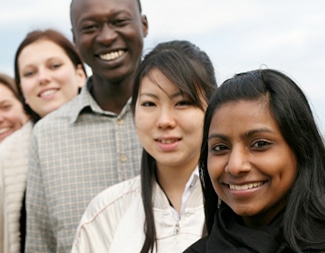 Veteran Rapid Retraining Assistance Program (VRRAP)
Academic Policies
The Veteran Rapid Retraining Assistance Program (VRRAP) is a program that provides eligible veterans financial support for approved educational programs. Eligible students must submit a VA provided COE prior to enrolling. Program participants can enroll in specific Undergraduate Certificate programs and be eligible for up to 12 months of tuition and fees, and a monthly housing allowance based on Post-9/11 GI Bill rates.
This page provides a condensed guide to academic policies for VRRAP students. Click here for a complete guide to academic policies for all degree students.
What is the Grading Policy?
In Undergraduate Certificate programs, grades are based on the faculty evaluation of assignments that include practical exercises, exams, discussions, and critiques. In each course, 80% of a student's overall grade is based on the evaluation of exercises and exams, and 20% on participation in discussions and critiques.
| | |
| --- | --- |
| Exercises and Exams | 80% |
| Discussions and Critiques | 20% |
Course exercises are evaluated on 1-100 scale by the end of day Friday following a student assignment deadline. Instructors base their grades on criteria published in each course exercise. Exercises submitted late maybe subject to a grade penalty.
Discussions and critiques are moderated by instructors each week they are scheduled, with grades assigned after weekly deadlines. Discussions and critiques submitted late will not be graded. Course work is assessed using an A – F grading system, where A = Excellent, B = Good, C = Satisfactory, D = Marginal, F = Failing.
Click here to learn more about the Academic Model, Grading Policy, and Calculation of GPA.
What is the Attendance Policy?
The courses in Undergraduate Certificate programs are delivered in 15-week semesters. In each week of the semester, students are expected to complete a scheduled academic assignment in each class – completing an exercise, discussion, or a critique. Assignments are due each week at midnight on Friday, Arizona time. All assignments will be graded by the instructor and grades will be provided within a week.
All students can access a detailed schedule of assignment due dates in their online courses at the beginning of each semester. Weekly participation in class assignments is essential to maintaining good academic standing. Unless special permission is granted by Student Services, any student who fails to submit scheduled assignments for three consecutive weeks will be considered an unofficial withdrawal and removed from the class. An unofficial withdrawal results in a grade of AF (Administrative Failure) for the class.
What if I Need to Retake a Class?
Students in the VRRAP program can be eligible for up to 12 months of tuition and fees in order to complete a program, and a monthly housing allowance based on Post-9/11 GI Bill rates. In order to assist students with achieving their educational goals within that timeframe, a VRRAP student will be entitled to retake a maximum of 6 credits of courses at no tuition charge.
Please take note of the following important program rules for students enrolled under the VRRAP program:
A student who fails more than 6 credits will not be permitted to continue the program under VRRAP funding.
Under VRRAP program rules, all students must complete their programs within the allocated 12 months and complete their program by 12/11/22.
What is Satisfactory Academic Progress (SAP)?
At the end of each term, all students must meet satisfactory academic progress (SAP) requirements. Satisfactory academic progress is determined by cumulative grade point average (GPA) and progress made through the program.
All students must meet the following requirements for satisfactory academic progress:
Achieve a GPA of 2.0 or higher in the first semester and a cumulative GPA of 2.0 for all semesters.
Complete at least 50% of all credit hours attempted each semester up to the program midpoint.
Complete at least 67% of all credit hours attempted each semester from program midpoint to graduation.
Satisfactory Academic Progress Requirements
Credit hours attempted
Minimum cumulative GPA
Minimum credit hour completion rate
Maximum time to complete program

0-12
2.0
50%
150% of published program length
12.5-24
2.0
50%
All transfer credits that apply toward a student's current program will be counted as hours completed.
What Happens if I Fail to Meet SAP?
A student who fails to meet the satisfactory academic progress will receive a notice of academic warning. Any student receiving an academic warning is expected to meet satisfactory academic progress requirements at the end of the next semester. A student who does not meet satisfactory academic progress requirements at the end of the semester may face dismissal from the College.
Click here to view full SAP policy, including calculation of GPA, academic warning, academic probation, appeals policy, and more.
What Are the Graduation Requirements?
In order to complete the Undergraduate Certificate program, students must:
Complete a total of 24 credits of course work.
Have a cumulative grade point average of 2.0 or above.
Have resolved all financial obligations to Sessions College for Professional Design.
If you have any questions about academic policies, click here for a complete guide to degree program policies, or contact your Student Advisor at advisor@sessions.edu.