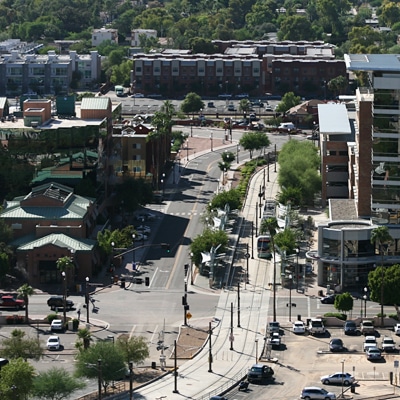 Academic Team
Advisory Board
The Sessions College Advisory Board is a multi-disciplinary external group of veteran artists, designers, and employers who provide feedback on what skills and attributes employers are looking for, and how our program objectives match up. Through an annual process of workplace assessment and program review, they provide our Education team and Department Heads an invaluable perspective that helps us ensure our programs continually evolve to prepare students for a constantly changing design industry.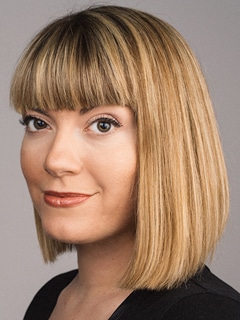 Chelsea Winkel, Web Design
Part designer, part scientist, and part entrepreneur, Chelsea helps businesses tell the stories they want to tell, even if they don't know what it is yet. "I craft solutions by understanding customer problems. And then design things that are easy to understand, use and adapt to." She succeeds in taking the extremely vague or complex and making it strikingly simple for users.
Chelsea brings over 10 years of experience in UX Design and Consulting. She has helped 30+ early stage startups with ideation, branding and business design, to rapidly create user validated product and application solutions. In addition she's created enterprise applications that have helped businesses and their customers have incredible online experiences from any device, anywhere in the world. Companies such as PayPal, CareerBuilder, Pearson Education, Dremel, Verizon, BDO and more. Chelsea earned her Bachelor of Science in Graphic Design from the Art Institute of Phoenix in May 2006.
More recently Chelsea has focused as a founder on her own startup and designs for Lifelite.org, an emergency response technology with hardware and software components to help save lives.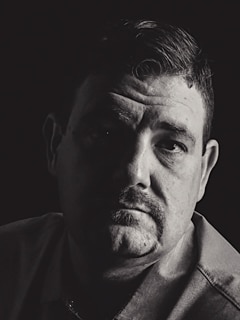 John Gawley, Graphic Design and Advertising Design
John Gawley is a creative residing in the Midwest. After earning his Bachelor's of Arts degree in Graphic Design from The Art Institute of Phoenix, Gawley began his career working for the Phoenix Suns, NBA where he worked with clients such as Anhesuser-Bush, Coca-Cola, Toyota/Lexus, and Southwest Airlines. After the 2008 recession at the end of the 2008-2009 NBA season, Gawley relocated to his hometown of Omaha, Neb. where later that year he became the Creative Director at Omaha Magazine; transforming this city magazine into an award-winning publication.
In 2015, Gawley served in the role of Brand Director for a contractor working at the intersection of architecture and construction—SGH Concept—where he led the transition from a house of brands to a branded house. In 2020, Gawley became the President of AIGA Nebraska and found himself exploring his next career options due to Covid-19. Beyond graphic design, Gawley also enjoys creative outlets such as photography (architecture, athletes, ballet, and artist portraits), and woodworking/construction projects.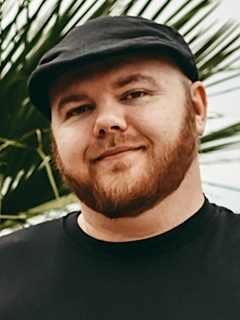 Landon Armstrong, Illustration/Fine Arts
Landon Armstrong is an Addy Award-winning professional illustrator from Phoenix, AZ with over 15 years of experience. After graduating from the Art Institute of Phoenix in 2005 with a Bachelors in Multimedia Arts and Animation, Landon has worked steadily in various creative industries as a commercial illustrator and animator. His clients have included International brands like Disney and Cirque du Soleil as well as musical acts such as ZZ Top, 311, My Chemical Romance, Avenged Sevenfold, and others. Recently the majority of his work has been for various ad agencies and apparel companies. You can view his work at LandonArmstrong.com.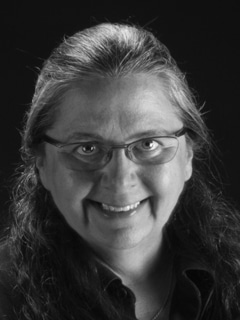 Pat Perigo, Photography
Pat Perigo is a photographer and print production professional. She has twenty three years of experience in print production (eight years in catalog production), and a Master of Fine Arts degree in photography & video production. Pat has extensive experience working in the San Francisco and Phoenix areas in digital design, color correction / conversion, digital photography / retouching, studio and location photography, stock photography editing, commercial lab printing, graphic design, and freelance web design. She has worked in gallery and museum management for over twenty years, including three years of service as a curator in San Francisco. Pat has taught photography, design, and gallery management at the college level and trained staff in ADVO & Modern Color Printing.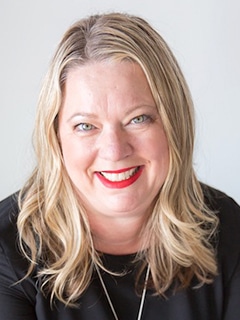 Amy McSheffrey, Digital Media

Amy has over thirty years of experience with providing full service video production and special events. She is an alumni of ASU's Walter Cronkite School of Journalism with a B.A. in Broadcast Production. After working in video production at Honeywell and Timberline Productions, Amy started her own video production company that she ran for over 25 years. As owner of Chili Pepper Productions, she created many award winning corporate videos, television commercials, and fundraising videos for clients across the country and internationally. Amy worked with clients as video producer/director managing all aspects of their video production. She managed from one to sixty freelance cast and crew on various types of video productions including television commercials and corporate communications. She worked with scriptwriters, videographers, graphic artists, video and sound editors/designers to create and bring together all elements of the project. Amy's goal, always, was to create a finished piece that ideally exceeded client's expectations. At Chili Pepper Productions, Amy managed projects resulting in annual sales up to $500,000. Amy has been able to give back to the community by providing pro-bono fundraising assistance to non-profits through her video production and special event expertise. She has also volunteered for, and served on many non-profit boards across the valley serving a variety worthy causes.
Aside from Amy's video production experience, she is also passionate about education. Currently, she is serving her second term on the Creighton Elementary School District governing board. Amy initially got involved with the Creighton school district as a committed parent volunteer. Amy served as PTO president and was instrumental in marketing and recruiting for Biltmore Prep's Spanish Immersion program. As a volunteer, Amy has learned a lot about the challenges public schools face as well as the successes that are possible when you have the right team of people who are dedicated to making a difference for not just their own kids but for all of our children. Amy comes from a family of educators and has been advocating for public education for many years.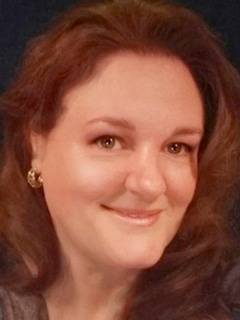 Elizabeth L. Embleton-Smith, Arts and General Education

Elizabeth Embleton-Smith is an artist, sculptor, writer, and teacher whose professional focus is on creativity and motivation. A professional Costume Engineer for 25 years, she has worked in theatre, opera, ballet, television, and film. Among her clients are Ballet West, Sundance, Disney/Marvel Studios, Independent Lens, and Warner Bros/Sony Studios. After earning her Bachelors of Science in Human Services and a Masters Degree in Psychology at University of Phoenix, she has worked with several universities and corporate groups as a guest lecturer, focusing on communication and motivation within organizational psychology, and served as an Academic Adjudicator for The University of Phoenix, Axia College, and Western University.
PAST ADVISORY BOARD MEMBERS
Our profound thanks to past Advisory Board members for their expert guidance:
Alison King – Design educator and founder of ModernPhoenix.net
Natalie La Scala – Digital media and software/training consultant
Mike Rider – Freelance animator and book illustrator
Carol Chu – Art Director, Houghton Mifflin Harcourt
Korina Adkins – Senior Web Designer And Developer
Katherine Sandoz – Freelance Painter, Illustrator, Multi-Disciplinary Artist
Jesus M. Garcia – Senior Graphic Designer, Martz Parsons Agency
Matty Steinkamp – President, Sundawg Media
Jason Baskin – Character Rigger and Animator
Elizabeth Brenke – Senior Designer, Phillips Design Group
Chad Perkins – Filmmaker and Multimedia Author
Christopher Schmitt – Web Design Author and Speaker
Rebecca Yaffe – Creative Director
Steve Cullen – Design Director/Creative Director, Creature
Von Glitschka – Illustrative Designer, Glitschka Studios
Shannon Noack – Creative Director, Snoack Studios
David Stiller – Owner/Multimedia Developer, Quip