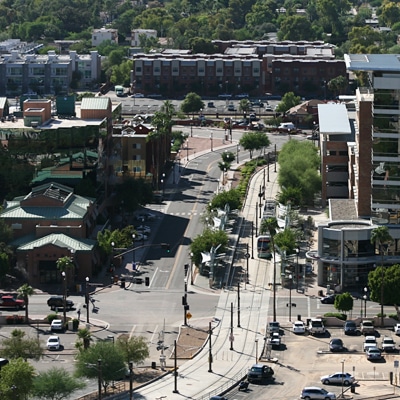 Academic Team
Advisory Board
The Sessions College Advisory Board is a multi-disciplinary external group of veteran artists, designers, and employers who provide feedback on what skills and attributes employers are looking for, and how our program objectives match up. Through an annual process of workplace assessment and program review, they provide our Education team and Department Heads an invaluable perspective that helps us ensure our programs continually evolve to prepare students for a constantly changing design industry.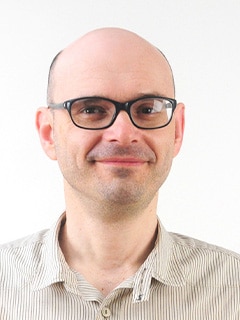 Michael Bartalos, Illustration

Michael Bartalos's design work has appeared in a wide range of contexts from Swatch watches and U.S. postage stamps to Giro bike helmets and broadcast spots for Target. His focus is on visual identity, branding, environmental graphics, publication design, illustration, photography, and digital marketing in all forms. Bartalos has held full-time Art Director and Senior Art Director positions at Meta, Brainrider LLC, and Visa, helping their in-house design teams reach their potential and deliver excellence to clients.
Based in San Francisco, he is also the California Academy of Science's first Affiliate Artist and a grantee of the National Science Foundation's Antarctic Artists and Writers Program. He was a Stanford Fellow at SOMA Summer in Mexico City in 2013 and Graduate Fellow at the Headlands Center for the Arts in 2014. He is former Chair of the San Francisco Center for the Book's Imprint Committee and currently serves as Co-Director of ArtMadeHere.org.
Bartalos attended the School of the Art Institute of Chicago, Pratt Institute (BFA), and Stanford University (MFA). His design and illustration work is online at cargocollective.com/bartalos, bartalos.com, and dribbble.com/bartalos.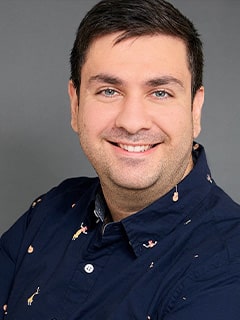 Deniz Coker, Digital Media

Deniz Coker has over a decade of experience in the digital media and entertainment industry, has worked on multiple Emmy/award-winning productions and has been a member of the Television Academy. After attending the Parsons School of Design and New York University, Deniz worked in film and TV production. He later became an interactive producer at 21st Century Fox, and later The Walt Disney Company, where he helped run a creative studio producing original branded content and interactive advertising.
Deniz has supported top brands launching Super Bowl spots, marketed major theatrical releases, and won awards for innovating a few industry firsts. He presently runs Deniz Coker Productions, a small but thriving creative company servicing the entertainment industry.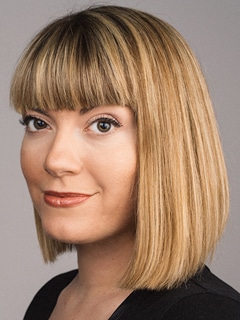 Chelsea Winkel, UX and Web Design
Part designer, part scientist, and part entrepreneur, Chelsea helps businesses tell the stories they want to tell, even if they don't know what it is yet. "I craft solutions by understanding customer problems. And then design things that are easy to understand, use and adapt to." She succeeds in taking the extremely vague or complex and making it strikingly simple for users.
Chelsea brings over 15 years of experience in UX Design and Consulting. She has helped 30+ early stage startups with ideation, branding and business design, to rapidly create user validated product and application solutions. In addition she's created enterprise applications that have helped businesses and their customers have incredible online experiences from any device, anywhere in the world. Companies such as PayPal, CareerBuilder, Pearson Education, Dremel, Verizon, BDO and more. Chelsea earned her Bachelor of Science in Graphic Design from the Art Institute of Phoenix in May 2006.
More recently Chelsea has focused on improving the lives of diabetes patients as a Principal User Experience designer at Medtronic.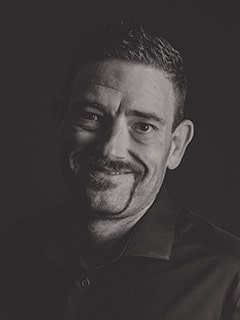 John Gawley, Graphic Design and Advertising Design
John Gawley is a creative residing in the Midwest. After earning his Bachelor of Arts in Graphic Design from The Art Institute of Phoenix, Gawley began working for the Phoenix Suns, NBA, where he worked with clients such as Anhesuser-Bush, Coca-Cola, Toyota/Lexus, and Southwest Airlines. Since relocating to his hometown of Omaha, Neb., in 2009, John has worked in various creative director roles for Omaha Magazine, SGH Concepts, and QC Supply, leading these brands through research and strategy execution of verbal and visual design. In 2023, John set out as an independent creative as a photographer and brand consultant. Follow John's journey exploring the intersections of light and movement through the lens of photography at johngawley.com.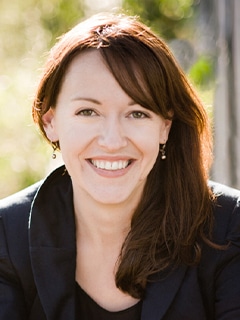 Jessica Layton, Photography

Jessica Layton is a photographer who draws viewers into earth's wildest places. Her work centers on environmental impact from the development and expansion of the Western United States. She is the recipient of the European Leica Prize. Her work has been exhibited internationally at the Photographers' Gallery (London, UK), Bunkier Sztuki (Krakow, Poland), Folkwang Museum (Essen, Germany), Rayko (San Francisco, CA) and has completed residencies at the Cité Internationale des Arts (Paris, France), the Wyspa Institute of Art (Gdansk, Poland) and Pepperwood's Dwight Center for Conservation Science (Santa Rosa, CA). Layton received her MFA in Photography from Royal College of Art, in London. Some of her commercial clients include Norcal Public Media, Charles M. Schulz Museum and Research Center, American Heart Association, and 1100 Architect Firm. She lives in the San Francisco Bay Area.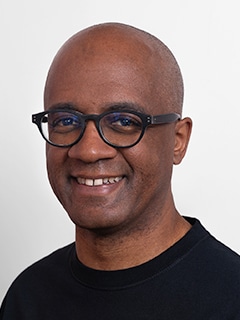 David Goldberg, Digital Media

Dr. David A.M. Goldberg is a designer, educator, and critical technologist who came of age in the era of the Commodore 64 and the birth of Hip Hop. David is currently a lead product designer for Disney Streaming's Inclusive Design team where he works to create innovative customer-centric products, using an approach grounded in the ethical use of metadata, algorithmic transparency, and attending to the authentic experiences and desires of underrepresented folks. He has taught at all levels of public and private education from elementary school to graduate levels, from studio courses in digital media production to seminars on popular culture, digital culture, and Hip-hop. He has also been a full-stack web developer, video producer, lab manager, animator and graphic designer who supported arts and cultural institutions who normally wouldn't have access to these skills. He holds degrees in computer systems engineering (BS, Howard University), visual criticism (MA, California College of the Arts), and a PhD in American Studies (University of Hawai'i at Mānoa). David is a board member of BAYCAT, a San Francisco organization dedicated to preparing local youth to enter the media production and storytelling industries.
PAST ADVISORY BOARD MEMBERS
Our profound thanks to past Advisory Board members for their expert guidance:
Amy McSheffrey – Former manager, video production company Chili Pepper Productions
Pat Perigo – Veteran digital design, digital photography & production professional
Landon Armstrong – Senior illustrator and digital artist
Alison King – Design educator and founder of ModernPhoenix.net
Natalie La Scala – Digital media and software/training consultant
Mike Rider – Freelance animator and book illustrator
Carol Chu – Art Director, Houghton Mifflin Harcourt
Korina Adkins – Senior Web Designer And Developer
Katherine Sandoz – Freelance Painter, Illustrator, Multi-Disciplinary Artist
Jesus M. Garcia – Senior Graphic Designer, Martz Parsons Agency
Matty Steinkamp – President, Sundawg Media
Jason Baskin – Character Rigger and Animator
Elizabeth Brenke – Senior Designer, Phillips Design Group
Chad Perkins – Filmmaker and Multimedia Author
Christopher Schmitt – Web Design Author and Speaker
Rebecca Yaffe – Creative Director
Steve Cullen – Design Director/Creative Director, Creature
Von Glitschka – Illustrative Designer, Glitschka Studios
Shannon Noack – Creative Director, Snoack Studios
David Stiller – Owner/Multimedia Developer, Quip