BFA in Graphic Design Online, On Your Time
Launch your creative career

Your portfolio starts here. Launch your creative career by building the skills and portfolio to excel in a professional environment. 
You can earn a Bachelor of Fine Arts (BFA) in Graphic Design, studying 100% online. Founded in 1997, Sessions College is the leading fully online college of visual arts. Our programs are online, accredited, creative, and affordable. Build foundation skills in software and design skills as you gain feedback and mentoring from experts in the field. Customize your advanced classes to your creative career goals as you put together a professional portfolio.
In our BFA program, you can:
Earn a BFA—the #1 creative credential—studying 100% online
Build a strong foundation in software (Adobe Photoshop, Illustrator,  InDesign) and design skills
Gain feedback on your work from a faculty of industry experts
Customize your upper level projects to your creative career goals
Acquire the design, research, and presentation skills that employers seek
Develop a strong portfolio of work that showcases your skills
Graduate in UNDER 4 years
Our BFA in Graphic Design is focused on helping you achieve your creative ambitions. Take the next step today!
Request BFA Program Info
By submitting this form, you consent to an Admissions Advisor contacting you about our educational programs via email, phone, or SMS text. Message & data rates may apply. You can opt out or unsubscribe at any time. Privacy Policy.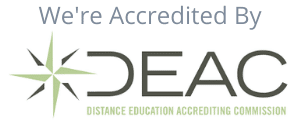 The first step of a rewarding journey begins today… So contact us now and learn how to start a new career as a professional graphic designer!