Call us at 602-792-7213
Our Admissions team is waiting to hear from you

Gain A Graphic Design Degree Online
Discover your Creative Journey with Sessions College
Graphic designers are the creative architects behind the visual stories that shape our world, crafting everything from captivating advertisements and beloved brands to immersive magazines. If you're intrigued by the interplay of text and images and thrive where art, business, and technology meet, consider a Graphic Design major at Sessions College.
Whether you're pursuing a Bachelor's Degree, Associate Degree, or Graphic Design Certificate online, this journey empowers you with the skills, portfolio, and confidence to embark on or enhance your creative path.
Gain A Graphic Design Degree Online
Discover your Creative Journey with Sessions College
Request info today—or call us at 602-792-7213!
Request Information
By submitting this form, you consent to an Admissions Advisor contacting you about our educational programs via email, phone, or SMS text. Message & data rates may apply. You can opt out or unsubscribe at any time. Privacy Policy.
Don't delay! Join our Fall classes.
Accredited, Affordable, Fully Online Programs
Experience the Sessions College difference—a legacy of more than two decades of excellence in visual arts education, leading the way in fully online learning since 1997. Our accredited programs offer the convenience and adaptability of 100% online learning, ensuring your creative journey fits seamlessly into your life.
Develop In-Demand Skills
Advance your creative career with industry-relevant software, design, and technology skills.
Flexible Online Programs
Study at your own pace, in flexible semester or self-paced programs
Recognized Design College
Rated a top design school by GDUSA, winner of four USDLA awards for education.
Begin your journey of creative discovery with Sessions College. Embrace the opportunities to learn, grow, and thrive as you design a career that fuels your passion for design. Take your first step today and embark on a transformative educational experience that sets you on the path to a successful future.
Our 100% online classes provide the training you need to prepare for a career. Start a path to enhance your career today.
What Students Gained from Our Graphic Design Courses
My experience with the school, from conducting research to obtaining my Professional certificate, has been fantastic. The staff demonstrated exceptional helpfulness, taking the time to understand my needs and outlining the available options. I felt inspired to learn and explore unfamiliar areas, which has given me the confidence to pursue employment opportunities and provide quality services.
There is no way I could have taught myself everything I've learned in school. The programs are so vast and basically unlimited, you have to have someone walk you through them in an organized way. The classes build on each other and you end up using things you've learned in previous classes for following classes.
Whether you're brand new to art or you have extensive experience and want to learn something new, an online art school provides flexibility and variety, and the option to continue working while you go to school.
Student work on this page by: Eric Moreno, Andrea Larez, Micky Jordan.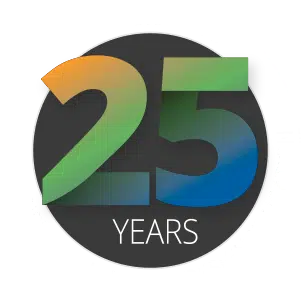 Sessions College
Main Campus
404 S. Mill Avenue, Suite 201
Tempe, AZ 85281
800-258-4115 (US)
480-212-1704
admissions@sessions.edu