2017 Student Reel is Live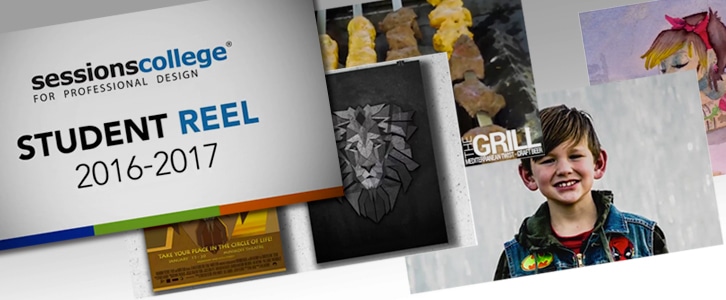 Happy Friday everyone—the 2017 edition of the Sessions College Student Reel is here!
Each fall, we assemble a video tribute to some of the best online student work created at Sessions College during the year. The work is a compilation of design, illustration, fine arts, web design, digital media, and photography projects created by some of our most talented students.
Our profound thanks to staff and faculty for pulling this together and to Danny Crook for excellent production and editing.
Featured students: Eladia Laines, Manik Khedekar, Chris Telford, Ivan Hunt, Sora Wilder, Ryan Evans, Kevin Korenthal, Paula Carreck, Theresa Slater, Bader Alromihi, Ricky Ybarra, Melissa Morley, Krista Wiebe, Daniel Bardits, Aileen Perez, Della Schapiro
Visit sessions.edu to find out more about online degree and certificate programs in graphic design, web design, digital media and more at Sessions College. 

Sessions Staff is a restless soul who loves to share Campus News stories with current and prospective students.