A Military Veteran Ranges From Music to Multimedia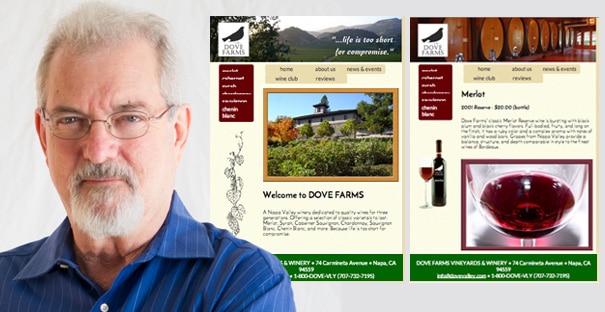 Glenn Goodwin
Plano, Texas
Multimedia Arts Certificate

Multimedia Arts program graduate Glenn Goodwin has had so many careers, he could write a book about his experiences (a good thing, too, because he's in the process of doing so). An Army veteran of the Vietnam War, Glenn launched his first career in 1970s California, in the heady days of rock and roll and the counterculture. Working in the entertainment industry, Glenn produced music videos, concerts, and television specials and events for artists ranging from the Doobie Brothers, Van Halen and Rod Stewart to Barbra Streisand, Madonna and Tony Bennett.  As a corporate marketing and communications producer, he went on to create media and events for clients like Circuit City, Ford, Hyatt Hotels, and Hyundai. The Nissan Pavilion at the 1996 Atlanta Olympics? He was the producer. That Lionel Ritchie music video of Dancing on the Ceiling for MTV? He produced that too.
Even today, as a realtor, energy industry executive, and co-owner of a Broadway show in early stage development, Glenn doesn't exactly sit on his hands. Which is why Glenn was delighted when his VA counselor, looking ahead to the next stage of his "reinvention cycle", agreed that he should pursue a Multimedia Arts Certificate program at Sessions College. Now that Glenn has completed his program, we caught up with the prodigious multi-tasker and asked him about his experience in the program.
Q: Glenn, you've had a long career in marketing and in the arts. What inspired you to go back to school to study design and digital media?
I've been tinkering with Adobe Photoshop since the first version of it came out in the early nineties. I used it to create greeting cards and other design elements mostly for personal use. Though I never (until now) understood the capabilities of the program, I always enjoyed playing with it.
Throughout my career design, I have always been intrigued by the design world. Whether it's video editing or rock tours, the "look and feel" of the visual elements (e.g., photos, videos, graphics, etc.) play a major role in each brand I've worked with, be it a corporation, a television program or a rock band. As I once again "retool" my career and look to the future, it seemed to be a natural move to learn more about design and to become more proficient with the tools of the trade, particularly the Adobe Creative Suite software products.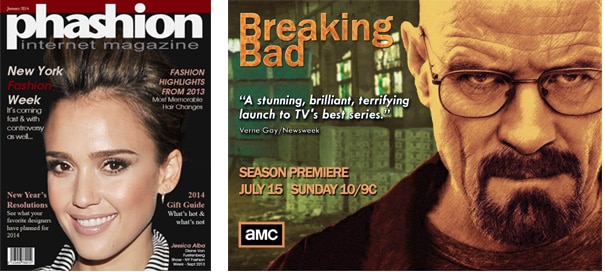 Q: Overall, how would you evaluate the experience? How did the flexibility of online classes help you progress in the program?
This experience is one of the most memorable of my life.  When I made my decision to pursue a Professional Certificate program at Sessions College and, most important, received the blessing from the VA to support it, I didn't realize how demanding (and rewarding) it was going to be. I thoroughly enjoyed learning about all of the impressive Adobe software. 

Being a slow learner combined with the fact that I have been working on many contract jobs throughout my time with Sessions, my program was challenging and, really, that's a good thing.
It says a lot about the credibility of Sessions College as a great learning institution that it wasn't easy. Your curriculum and the instructors always encouraged me to do my best work and we all know that doesn't mean you can "phone it in."
Q: One of the important features of the program is critique: the ability to revise and improve your work based on instructor feedback. What role did that play in the learning process?
To have the opportunity to get input from your instructors then to go back to the original submission with that valuable feedback and improve our exercises was really important. I noticed that when I revisited my exercises, I found other ways on my own to enhance my work in addition to implementing the suggestions from my instructors. Sure, it takes more time but this is time well spent. It just makes us better.
Q: What were your favorite projects?
It's probably not surprising, based on my background, that the Music Video exercise in one of my Digital Video Editing classes was a standout for me. For most of my career, though I have not been a "hands on" editor though I did work with my editors to get successful results, I have been intrigued and attracted to the world of editing so this was a perfect exercise for me. I took a classic rock song from Jimi Hendrix, "Crosstown Traffic" and created a fast moving, fun piece. One of the requirements of the exercise was to use many of the great special features of Adobe Premiere Pro and also, to include original footage that I shot myself. I loved it!
There were many other projects that I enjoyed including the Phashion logo design, magazine cover and spread and the Museum of Modern Art book cover and chapter page. These graphic design projects have rejuvenated my long time interest in creating visuals with impact. Thanks to my classes, I am now more proficient in attaining that result.
Q: What instructors or staff members made a difference in your studies?
Each one of my instructors was incredible. Since graduating high school in the mid sixties, I have not been engaged in any extensive educational programs other than some short, certification training in sales and marketing. I don't have a college degree, so my exposure to the world of higher education has been very limited. That said, it is obvious even to someone with limited educational experience like me that you have amassed an excellent group of educators. Though I have never spoken to any of them directly, you can feel their commitment and their passion in the way they communicate through the student portal.
I particularly want to give a shout out to Piper Nilsson; she's super passionate, extremely talented, and an excellent teacher. It was my pleasure to be in her classes.  

As I have now completed my courses at Sessions College, I also want to thank my entire, stellar team. The instructors, counselors, admissions group and executive staff were the best. I was blessed to be able to work with my counselors Rose Newcomer (Brabant) and Julia Jones. Ernesto Moncada, thanks for your diligence and continued support. Lou Schilt, I can't thank you enough for everything you have done over the past three years to keep everything together.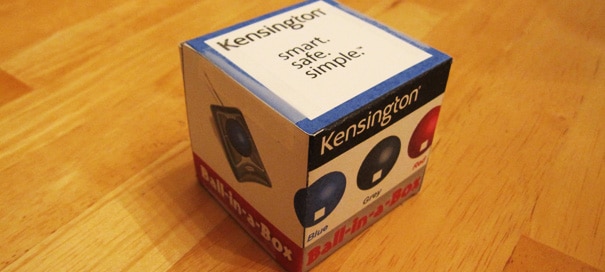 Q: How important is the support of friends and family to completing the program?
I couldn't have done this without my family's support. My wonderful, supportive wife and kids are so proud of my accomplishment. That said, they are also glad to have me back! Special days are here for my family.  Recently, we celebrated my daughter's sweet 16 birthday and my son's 21st (he's a junior at the University of Texas at Austin…Hook'em Horns!).
My oldest daughter is going to be 34 soon and she is quite impressed with my decision to go back to school as well.  

She is an incredible graphic artist who has worked for DreamWorks, Crate  & Barrel, and the Pottery Barn among many others so I have had a built in design consultant while going to Sessions. All my kids have always been excellent students. My wife and kids are also great (and fun) people. I am so blessed to have them.
Going back to school at 66 and getting A's in my Sessions College classes has sent a great message to my kids that if you make a commitment to getting great grades in school or to doing anything that requires long hours of commitment and sacrifice to do your best…the rewards will be incredible. By watching what I have accomplished here at Sessions, they have learned some great life lessons.
Q: Any advice for someone contemplating a creative career change?
Many times in a person's career path, you can get into a rut. Maybe your job is drag and you're not happy in what you're doing. If that is the case, then it's time to follow your heart and do something you are passionate about. Fortunately, for me I have been blessed in doing things that I love but this didn't happen because I took the easy road. When I saw something that I wanted to do, I figured out a way to make it happen. I know that everyone isn't wired like me but we all have it in us to take the initiative to follow our dreams and make change to improve our lives.
I believe that no matter how old you are, you never stop learning. It's what keeps us alive and vibrant. I will also say that reinvention is healthy and important in this day and age. Becoming more well rounded and self sufficient in your capabilities is more important now that it has ever been.
I am proud and extremely happy that I took the initiative to go back to school and learn more about the world of design that I have always loved. Not only did I enjoy my time at Sessions but I am now better educated and proficient in the capabilities of design. I thank Sessions helping me on my journey to get there.
To learn more about Glenn Goodwin's career, his work, and his projects, visit grgoodwin.com. Visit sessions.edu for more information on Online Certificate Programs at Sessions College. For information on how to enroll as U.S. military service members or veteran, visit our military programs area.

Sessions Staff is a restless soul who loves to share Campus News stories with current and prospective students.