Making Your Art School Dream A Reality, Online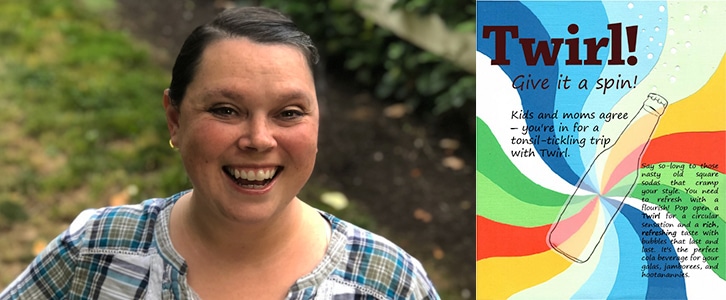 Robin Imse
Vancouver, WA
Associate Degree in Illustration

Military veteran and homeschooling teacher/mom of four Robin Imse doesn't have a ton of time on her hands. But she did not let that stop her from pursuing a long-standing love of hand lettering and graphic design in an online illustration degree program at Sessions College. Though she had always wanted to go to an amazing art school with "massive programs and massive tuitions" she is finding her accessible, affordable Sessions College program a blessing that fits her life, without impacting her equally creative challenge of raising a family. "You go to school?"  Asks her 7-year-old. We asked her how she does it. 
Q: You live in the beautiful Pacific Northwest. Can you describe your local environment?
I love the Pacific Northwest. It's simply beautiful. I live about two hours from the coast, two hours from the mountains, 15 minutes from a major city and I'm surrounded by green everywhere. It's amazing. Yes, it rains a lot, but the rain isn't constant and it keeps everything green.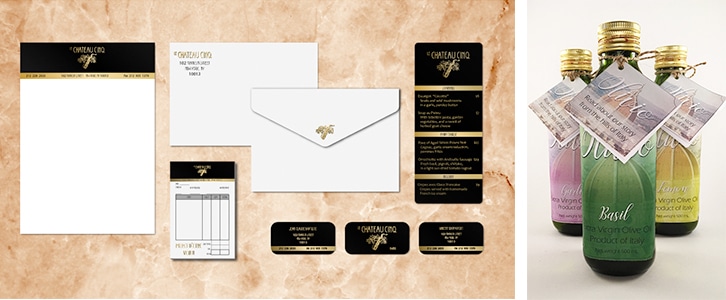 Q: You're halfway to completing your AOS in Illustration. What inspired you to study illustration and graphic design?
I remember wanting to be an animator for Disney when I was a kid! I loved drawing and I wanted to draw as well as they did. As I grew up, though, my interests broadened a bit and I just found I loved to create in general, from hand lettering, to watercolor, and even interior design and party decorations! Graphic Design and Illustration seemed like a great way to marry all my interests together.
Q: Why did you pursue an online program, and why did you choose Sessions?
I have four kids at home, ranging in age from toddler to preteen, so I'm really busy. On top of that we homeschool, so I really needed something that I could fit into my life. I had wanted to go back to school for a while but a brick and mortar school just wasn't going to work. Online was actually the perfect solution. As for choosing Sessions, I actually took up hand lettering a few years ago and saw a Dawn Nicole post about Sessions. I started with my Certificate in Graphic Design. I honestly didn't know if I'd be able to find the time to make it work, but, by God's grace, I did! I loved my classes and everything I was learning and thought, 'why not keep going?' It's been a lot of work, but I've learned a lot and it's been a huge blessing!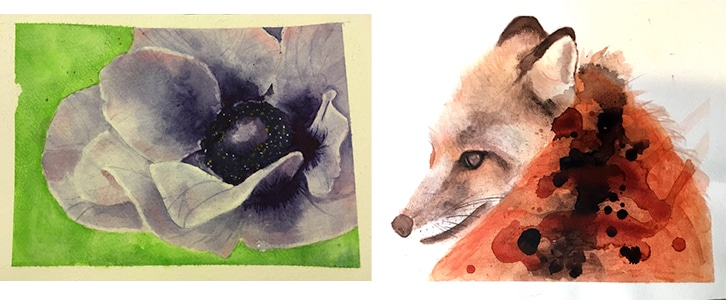 Q: You're enrolled with us through the GI Bill program for military veterans. Thank you for your family's service to our country. How do the program fit into your and your spouse's education and career plans?
Thanks so much! I'm glad I had the opportunity. The GI Bill has been a huge blessing. I know I wouldn't be able to afford to go back to school at this point in time, being a single income family. The GI Bill actually makes it possible for me. At this stage in my life, my primary goal is raising my family, but I knew my education was really important, too. I wanted to pursue something I could enjoy and actually help support my family with if necessary.
Q: What has been the biggest surprise or learning growth area in your program so far?
I've become better at identifying different aspects of design I see out in the world. My dear husband has become so used to hearing me talk about various color or font choices in ads or on packaging. Haha! I've definitely become far more aware of design and its components around me. It's actually really cool!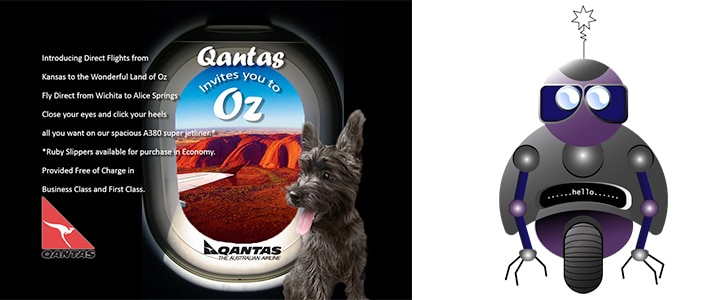 Q: How do you meet your study goals and deadlines while keeping your family on track? What does their mom's creative goals mean to the kids?
Oh, man. I'm not totally sure I do! Haha! My kids and my husband have all stepped up a lot to help keep everything on track. My husband is really supportive and tries to help as much as he can even though he works a lot and has a long commute. It's also been really good for my kids learning to help out around the house more and encouraging them to work a little more independently at times. We've become a better team overall, I think.
Normally, I start my school around 8 or 9 pm, as soon as all the kids are in bed and I'm working until about 11 or 12. When I need more time, I can normally work some during my toddler's nap time. It's hard, but it's definitely worth it.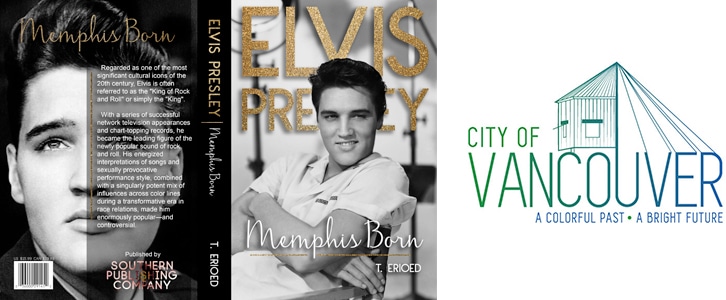 I asked my kids about what they think about me going to school and my 7 year old said, "You go to school?" Haha! My 8 year old is so sweet and super supportive. He's always so encouraging. My 12 year old likes to stay up and watch me do my schoolwork sometimes, but that may be more to keep from going to bed.
Q: Some people say, "I always wanted to go to art school, but…" what would you say to those people?
There are so many reasons people have for pursuing other careers or educational paths, but it's always amazing to have the opportunity to not just pursue something that can put food on the table, but also something that can make you happy, that can provide opportunities to express who you are in a creative way. I had always wanted to go to these big, amazing art schools with these massive programs and massive tuitions. It just wasn't a possibility for me. I think Sessions makes it so much more accessible to people. It doesn't hurt to dream about it, but there are absolutely opportunities available that can make it a reality!
To learn more about online illustration classes at Sessions College visit sessions.edu and chat with an Admissions Advisor. To find out more about programs for active duty military, military spouses, and veterans at Sessions College, visit our MyCAA, GI Bill, and Military Spouse pages. 

Sessions Staff is a restless soul who loves to share Campus News stories with current and prospective students.