Pursuing Web Design with MyCAA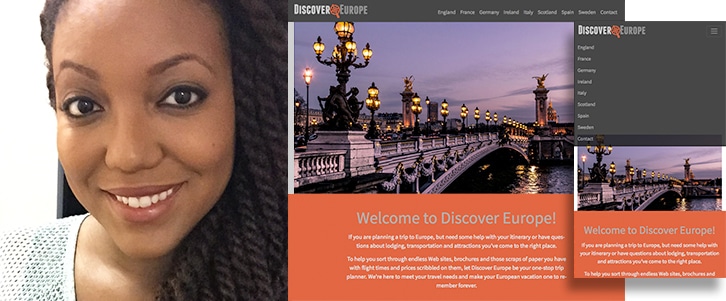 Schemique "Meka" Hudson joined Sessions College in March 2018, taking advantage of education benefits available to military spouses under the MyCAA scholarship program. Schemique is enrolled in the Web Design Professional Certificate program where she is learning contemporary web design skills from a coding and design perspective (Photoshop, HTML, CSS, Bootstrap, and more.)
We're delighted to be working with military spouses to help them earn relevant creative career education, so we interviewed Schemique about her program.
Q: Schemique, thank you for your family's service to our country. What is your day to day experience as a military spouse?
Thank you for your support. I would say that my typical day to day experiences are probably no different than any other spouse's with the exception that I live on a military base. The biggest difference I've found has come when trying to plan for the future. I know that wherever it is I'm living at the time, I probably won't be residing there for more than three to four years.
This is actually part of the reason that I became more committed to pursuing web development as a career and not just a hobby, as it was for me in the past. The option to work remotely in a STEM field and the potential flexibility that comes with that, is essential for me to be able to build and maintain a successful career with frequent moves.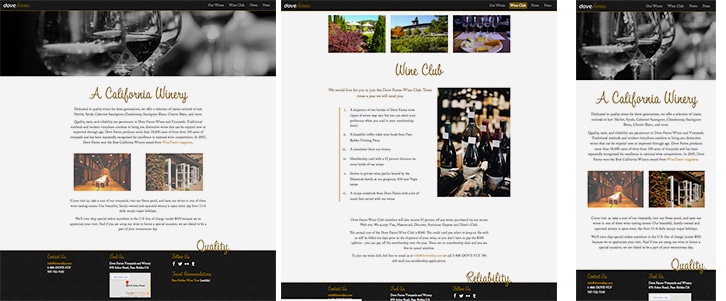 Q: What drew you to Sessions College? What are your career goals, and why did you choose on online program?
Before attending Sessions, I graduated with my BA from the University of Virginia with a major in Psychology and a minor in Sociology. My biggest interest was in Human-Computer Interaction, or the psychological study of how humans interact with applications and interfaces. This interest led me to User Experience Design, and then launched my desire to be able to create those interfaces myself with Web Design and Development.
The positive reviews and outcomes, the online nature of the curriculum, and the ability to work at your own pace were all major factors that drew me to Sessions. In addition, it was also a MYCAA approved school. Before choosing Sessions, I also looked into potentially attending a coding bootcamp but as I work as a web search evaluator, being onsite for weeks at a time was not compatible with my schedule. Online education was a far more attractive option that better fit into my life.
I had self-taught knowledge of HTML and CSS but no professional experience, little to no experience with JavaScript, and I had always considered it a hobby that began when I was a teenager. I plan to use all that I've learned, both from self-study and here at Sessions, to begin a career as a Front-end Web Developer for a Digital and Technology firm and also, to eventually manage my own business. Now that I am about to complete my Web Design program, I do intend to continue with an Advanced Certificate in order to further delve into JavaScript with JavaScript II, learn PHP, and other more technically challenging development offered here at Sessions.
Q: What are the MyCAA program goals? What are some of the benefits of participating for military spouses?
The Military Spouse Career Advancement Accounts (MYCAA) Program is an education and career program for military spouses interested in obtaining licenses, certificates, certifications, or Associates degrees in specific fields. For eligible participating spouses, MYCAA offers a scholarship benefit of up to $4000 towards tuition.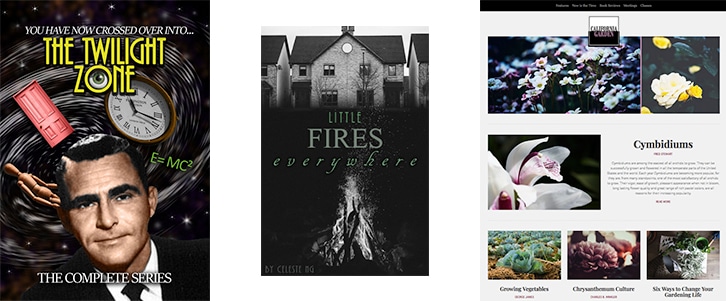 Q: Most fun or biggest surprise about your classes?
I've always loved how front-end development joins together the worlds of both technology and design. As such, I had somehow underestimated, or maybe forgotten, my love for pure design and so, was pleasantly surprised by my Photoshop class. I didn't expect to love it as much as I did but I ended up enjoying it just as much as all of my other classes. I've developed an enthusiasm for Graphic Design because of it.
Q: What do you see as some of the benefits of online programs? What kind of attributes are required to succeed online?
Online study has many benefits. You can attend classes no matter what your location is, you can do your lessons at any time of the day, you have complete control over your own schedule, and it is far easier to juggle the demands of work, school, and home life. To succeed in online programs you have to possess time management skills, discipline, and also, I've found, you have to like what you're doing. If I did not enjoy web design and development as much as I do, I don't know if I would have done as well as I have.
Q: Your advice to others on pursuing a creative path or career goal?
Go for it! You have only one life to live, so why not live it doing something that you're passionate about.
Visit sessions.edu to find out more applying MyCAA Military Spouse Benefits to our range of online certificate programs in Graphic Design, Web Design, Fine Arts, and more. 

Sessions Staff is a restless soul who loves to share Campus News stories with current and prospective students.