An Illustrator Builds a Stronger Foundation in Graphic Design
Paula Carreck
Loves Park, IL
Graphic Design Professional Certificate
The design field is constantly changing, and smart designers are always looking for ways to expand their skills. UK-born Professional Certificate student Paula Carreck is no exception; though she already possessed a degree in Illustration, Paula realized she needed a stronger foundation in graphic design. Entering our vocational program this summer, Paula has quickly made an impression and is "killing it' in her program with her strong illustrative artwork. She's enjoying the flexibility of studying online and the constructive feedback from instructors. 
Q: Why did you decide to study graphic design?
I have always been very keen and passionate about design. I had previously studied Illustration at University in the UK and came from a more traditional design background. During the past few years digital illustration and visual communication have grown enormously, and so I really wanted to get ahead and become a stronger designer.
I've been eager to branch out into graphic design for a while and after recently moving to the States, I set myself the goal of working for a design or advertising company. Right now I am excited about learning typography and layout skills—even packaging and branding techniques, which fascinate me. However there really is only so much you can learn alone. Earning a certificate in graphic design will give me the confidence, structure, and critical feedback I need to get out there and reach my goals.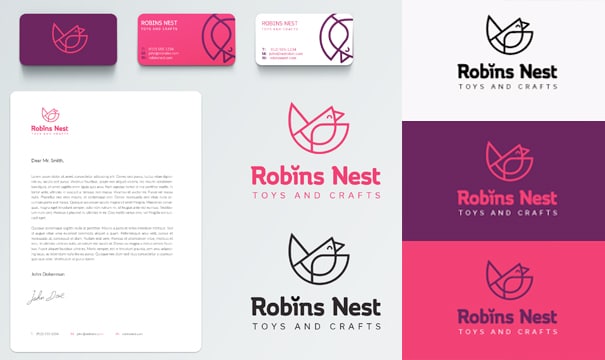 Q: Why did you choose to study online at Sessions College?
I did a lot of research before I decided to go through Sessions. Firstly, I felt like doing a certificate program was a much better option for me than going back to school again for a full degree which can be extremely expensive and time consuming. I also decided doing my classes online was a really great choice as I would be able to study in my own time and at my own pace.
Sessions offers accredited certificate programs that are much more affordable than most schools. They also have professional instructors who are in the design industry and able to give constructive feedback which was important to me. I spoke to an adviser before signing up and was able to review the program, the full list of classes, and sample how the classes were taught.
Q: What's the most fun or enjoyable project you've worked on?
Some of my favorite projects so far have been creating poster artwork. For my Photoshop class I was able to combine my creative skills along with newly learnt photo editing techniques to design a fictional film poster. I've really enjoyed my typography classes too, even though this was very challenging,  I felt like it was extremely rewarding in the end.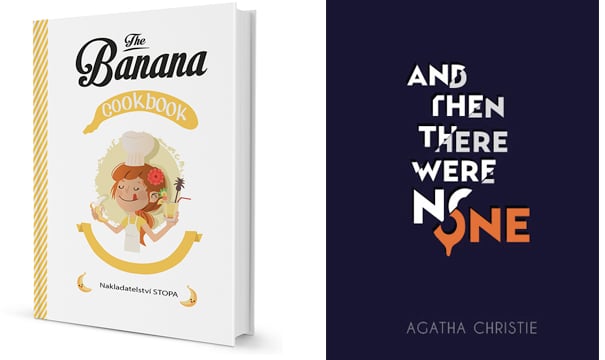 I enjoyed the challenge of going against my usual instinct to illustrate everything literally and instead used typography to describe an emotion or object. I can see how this is essential when creating a logo or brand. For my final project I created a typographic poster to describe the personality and art of a famous painter, Ilya Bolotowsky. I also loved making a 6-page interactive magazine in my InDesign course based on "winter vacations." There are too many enjoyable projects to choose just one.
Q: How do you manage program deadlines alongside your work, family, or other commitments?
Managing deadlines is a lot easier when studying online. I can work at my own pace and take my time to go over subjects I might be struggling with or spend less time on areas I'm already comfortable in. For me it's a much better way to learn because in the classroom not everyone is at the same level or works at the same pace.
However, that doesn't mean you don't have to put the work in! I generally organize myself and make sure I put in at least a couple of hours each day depending on my schedule. Recently I started an internship and I am working every day, but as the courses are online I am still able to study when i get home, or on the weekends, or do a little reading on my break. If I have too much going on, I can catch up on a different day.
Q: What is the biggest difference you've seen in your work since you've started with Sessions?
The difference I have seen in my work is the general quality of my designs. I'm gradually building a stronger foundation in graphic design, knowing how to create interesting layouts, making the right choose with typography and learning what makes a good logo or how to pick a color palette. In Adobe Illustrator I am able to work a lot quicker as I have learned new tools and short cuts where as before I always used the same method.

I am also more efficient in Photoshop and most importantly I have greater confidence in my design abilities so I am not scared to try new things or make mistakes. That's part of learning and getting better.
Q: Describe your goals on graduating from the program.
I am currently doing an internship at a local advertising company and I am lucky enough to put some of my skills into practice which is great. When I graduate I hope to build a stronger design portfolio. Hopefully I will have the experience and confidence to go after my dreams and find a job working in the design or advertising industry.  I also want to continue working on personal projects after I graduate, seeing how my style can grow. I'm interested in creating playful designs for apparel and print.
Visit the Vocational Certificates page to find out more about the Graphic Design Professional Certificate program and other certificate programs at Sessions College.

Sessions Staff is a restless soul who loves to share Campus News stories with current and prospective students.